The best celebrity Halloween costumes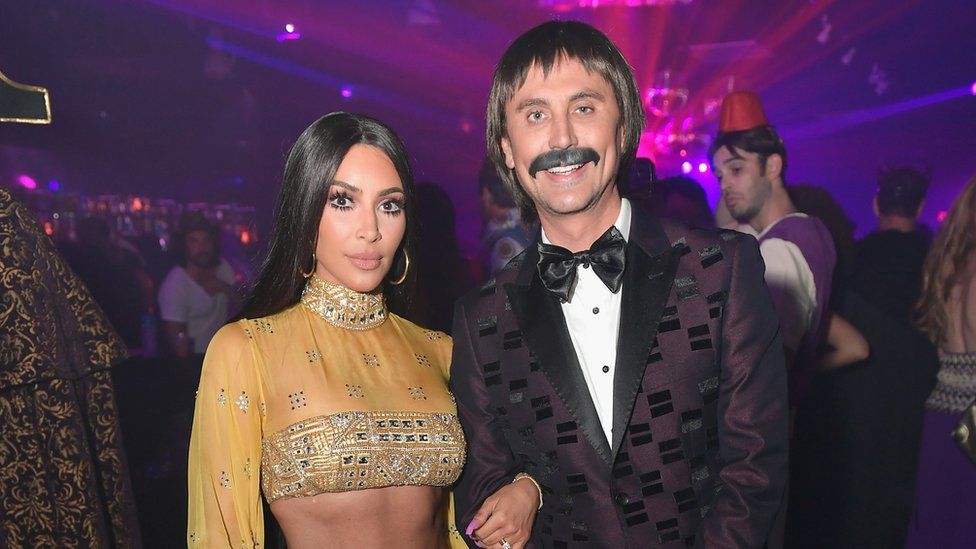 Forget zombie cheerleaders or skeletons, several celebs decided to ditch the traditional scary Halloween costumes this weekend.
Instead, they took their inspiration from iconic movies and famous music legends.
Kim Kardashian led the way with three dramatic looks, while Adele made a rare appearance on social media to mark the scary weekend.
Here Newsbeat brings you a round-up of the best celebrity Halloween costumes so far.
Kim Kardashian
If one celebrity took Halloween seriously this year it was Kim Kardashian.
She got the hashtag #HallowKKWeen trending and made it clear she'd be celebrating all week.
For her first look she dressed up as Cher and she even roped her friend into being Sonny.
AJ Odudu
Presenter AJ Odudu gave us her take on Poison Ivy.
Kim and Kourtney Kardashian
For her second look Kim and her sister Kourtney teamed up to dress as Michael Jackson and Madonna.
Adele
Her fans haven't seen her face on her Instagram since June - but the singer made a surprise reappearance with a glamorous Halloween look.
Kim Kardashian (again)
And just in case you thought two looks weren't enough, Kim dressed as R&B singer Aaliyah for her third Halloween costume.
Ellie Goulding
The singer paid homage to country legend Dolly Parton for her fancy dress look.
Gwyneth Paltrow
One celebrity that did decide to go scary this year was Gwyneth Paltrow.
If you haven't seen the thriller movie Se7en - which she starred in - her costume is a major spoiler.
She decided to recreate the severed head from the end of the movie.
Bruce Willis
Kim Kardashian wasn't the only celebrity that needed a friend to help complete their look.
Bruce Willis and his assistant went as the Grady twins from The Shining.
Demi Lovato
The 25-year-old paid tribute to the late Latin American singer Selena Quintinilla-Perez with her costume.
Sarah Hyland
As many people spent the weekend binge watching season two of Stranger Things, actress Sarah Hyland was busy recreating scenes from season one.
Find us on Instagram at BBCNewsbeat and follow us on Snapchat, search for bbc_newsbeat