How the makers of Destiny 2 learnt from their mistakes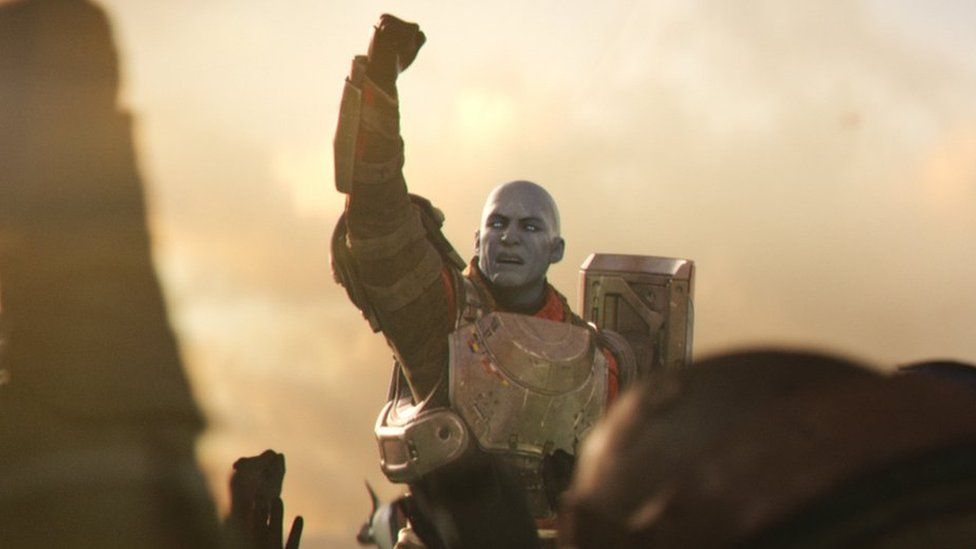 "Absolutely we took criticisms of the original Destiny to heart," Jason Jones, co-founder of Bungie, tells Newsbeat.
"We knew it had amazing parts... but we also saw the real mistakes we made."
In a rare interview inside their Seattle offices, in the US, he says the experience shaped how they tackled Destiny 2.
"It was stuff we already knew but it was a sharp and clear message from our community - they expected better."
Walking around the high-tech studios, where few journalists have seen the inner workings, it's clear there's a focus on righting those wrongs.
Jason tells us: "The story for example, that was one of the big sources of negative reviews for Destiny.
"We weren't surprised by that feedback because, when you're a creator immersed in that work, you feel it."
The narrative drew criticism for being dull and repetitive.
However, the online-only science fiction game was still seen by some as ground-breaking - establishing the new genre of MMO shooter and winning a Bafta for Game of the Year in 2014.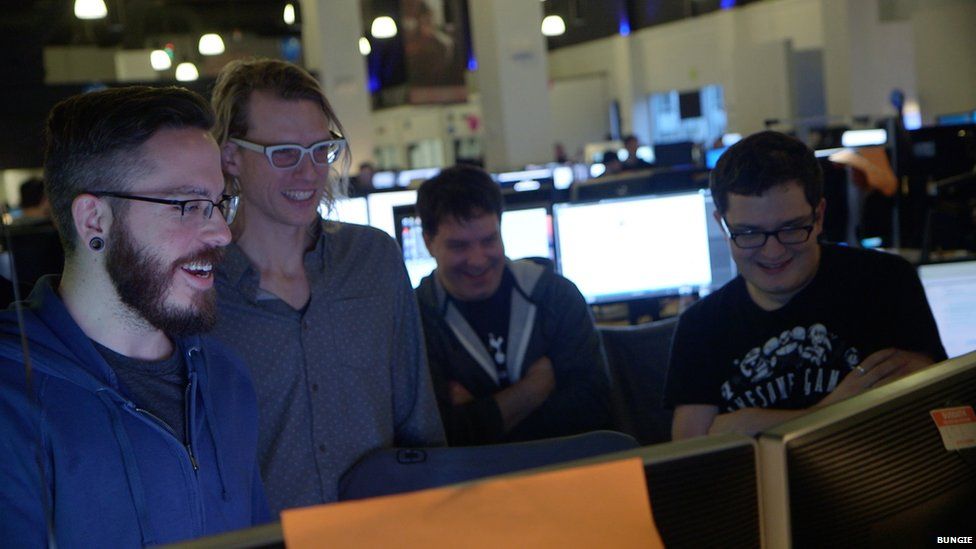 Jason says the studio have learnt their lessons, and judging by the reaction to the new title and the positive reviews he might just be right.
The challenge now is keeping the players coming back for more.
Speaking to Newsbeat, the game director of Destiny 2, Luke Smith, says: "For our game, quantity is a part of quality.
"Especially for our players who'll consume our content faster than we can build it. It takes months to make a cool adventure and players will go through it in 20 minutes!"
Since being founded in the 1990s, Bungie has become one of the most influential games developers in the industry.
It first became famous for making the early titles of the award-winning Halo franchise.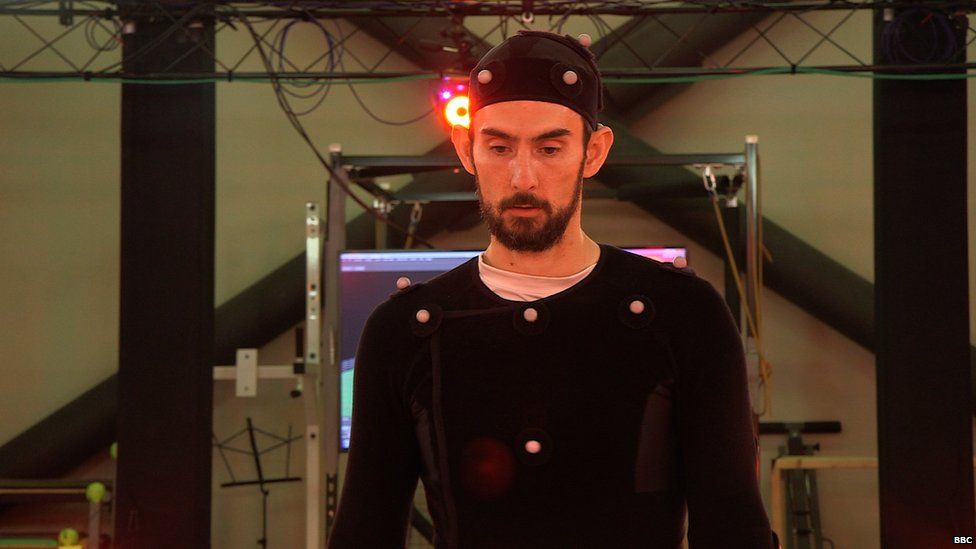 Despite the console version of Destiny 2 being out since September, the studio is still a hive of activity.
Many of the studio's 700 employees are busy keeping the game's online living universe going, working on extra content and developing a PC version.
The franchise has never been playable off console before and adapting the game is the job of David Shaw.
He tells us: "Making the mouse and keyboard really feel like Destiny has been one of the challenges.
"On consoles when you're firing certain weapons they'll kick and rise up quickly.
"That recoil is a integral part of making that experience feel good and heavy like you're actually there.
"But on keyboard and mouse it meant you were just chasing the barrel of the gun the whole time, just dragging the mouse."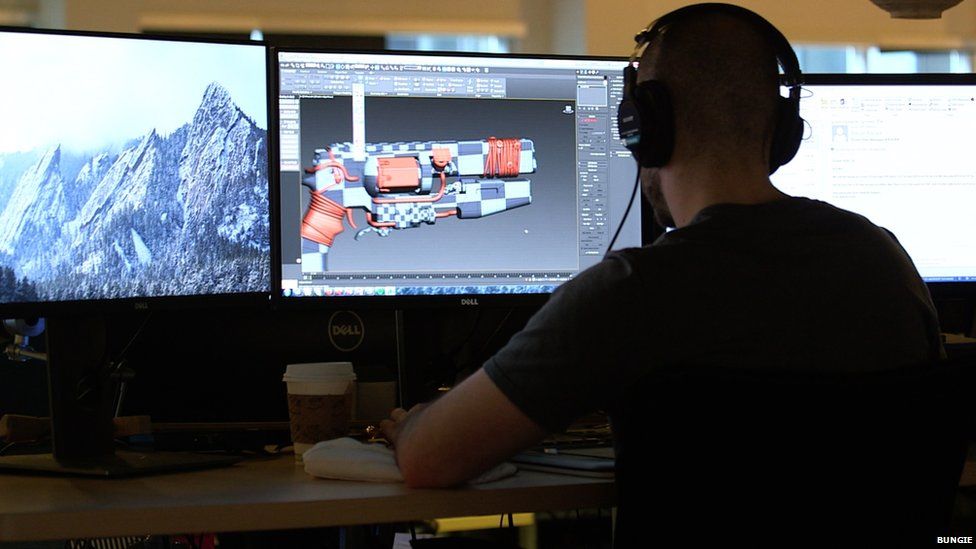 The team made a big effort to make sure it pushes the technical capabilities of expensive PCs.
David says: "When someone spends several thousand pounds on a gaming rig, you want to make sure you're honouring that investment."
Everything the team needs to make the game and all the upcoming extra content is all under one roof, from motion capture rooms to sound design studios.
Award-winning composer Michael Salvatore tells us: "We had to make over 900 minutes of music for this game, that's 15 hours.
"We released the soundtrack a day before the game came out and it became the number one seller on Amazon, we knocked Taylor Swift from first place.
"I love Taylor Swift but enough is enough!"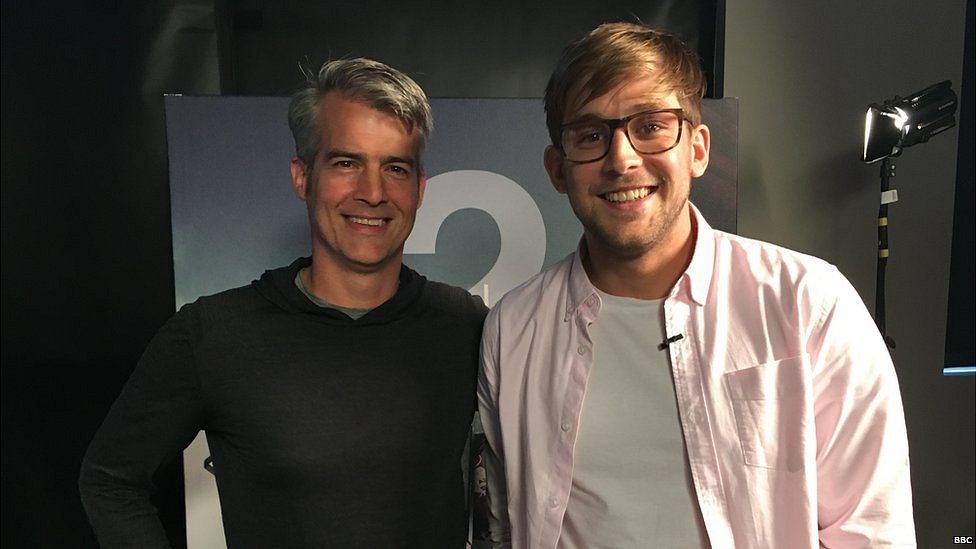 Keeping Desitny fans happy is the main job for people in the studio at the moment but Jason tells us that they have started thinking about what's next.
He says: "We're starting in a small way to look at what's beyond Destiny.
"Every time you do a new thing to surprise and delight people you risk being ignored.
"So you could make your hand very tired writing down all the risks going into a new game project, but unless you're taking risks then you're not going to do something people care about."
You can watch our behind the scenes at Bungie film on BBC Click on Saturday 21 October.
Find us on Instagram at BBCNewsbeat and follow us on Snapchat, search for bbc_newsbeat