Snapchat to make original TV-style shows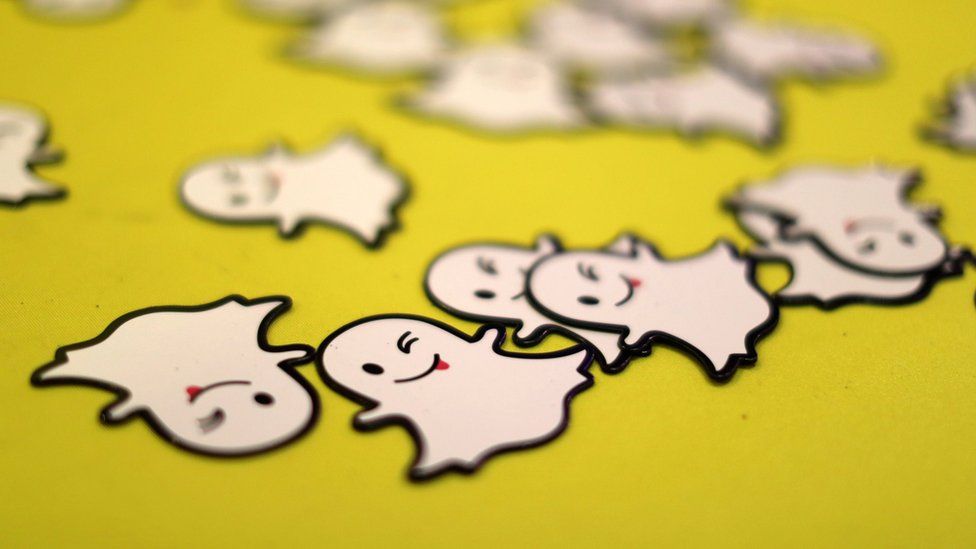 Snapchat is taking its next step into Netflix's territory by announcing plans to create original TV-style shows.
Its parent company Snap Inc has teamed up with TV giant NBCUniversal to create a new digital content studio based in California.
It will work with film and programme makers to produce original scripted video for the app.
The shows will probably be around three to five minutes long.
NBCUniversal has already built on the success of some of its own shows for Snapchat.
It produced a unique version of The Voice US for Snapchat - which was nominated for an Emmy earlier this year.
The series featured clips of the coaches as well as audition videos submitted by users.
Warning: Third-party content, may contain ads
The new videos will appear under the Shows section of the app, which already plays clips from other media organisations.
The first original show will be produced with US film and TV producers Mark and Jay Duplass and and their new Donut creative studio.
Mark says: "We're super psyched to partner with Snap and NBCUniversal.
"For us, shooting in that vertical mobile format is a terrifying and thrilling creative challenge."
However, Snap Inc hasn't revealed what it will be or when you'll be able to see it on the app.
The studio will be headed up by NBC's Lauren Anderson - who has been involved in US shows such as The Office and Parks and Recreation.
She says the project will take mobile programming to the "next level".
Snapchat's announcement comes hot on the heels of Facebook launching its own dedicated video service, called Watch.
Users will be able to watch a range of original shows on the social media site - some of which it has funded itself.
Find us on Instagram at BBCNewsbeat and follow us on Snapchat, search for bbc_newsbeat