Griffin Newman feels 'guilt' over Woody Allen film role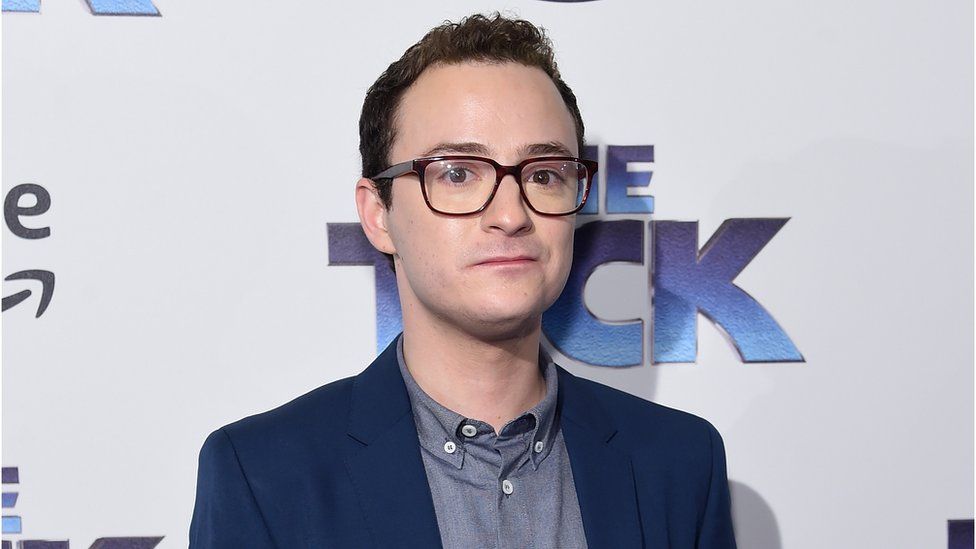 The Tick's Griffin Newman says he was a "coward" for taking a part in a new Woody Allen movie.
The actor says he regrets his decision to work with the film-maker - who has faced allegations of sexual abuse.
Woody Allen was accused of molesting his adopted daughter when she was seven, but was never charged with a crime and has always denied the claims.
Griffin, 28, says he has no new evidence on the claims but won't put his career over his morals again.

The actor, who's best known for playing Arthur Everest on The Tick, tweeted to say he's worked on Woody Allen's latest movie.
The film hasn't been named yet.
Woody Allen faced claims he sexually abused his adopted daughter, Dylan Farrow, in 1992 - when she was seven.
He has always strongly denied the allegations and an investigation into the claims ended in 1993 with no action of any kind being taken against the film-maker.
Griffin says he had read an open letter from Dylan which was published in the New York Times in 2014 - in which she repeated claims of abuse.
He told his followers he has no other evidence to suggest Woody Allen is guilty.
He says he spent a month debating whether to quit the film role but ultimately regrets his final decision.

Griffin went on to say: "It was an educational experience for all the wrong reasons. I learned conclusively that I cannot put my career over my morals again."
In his tweets, he says his guilt over taking the role had increased "tenfold" this week following revelations about Harvey Weinstein.
A string of actresses have come forward over the past week to accuse the Hollywood producer of sexual harassment or assault.
He has denied any allegations of non-consensual sex.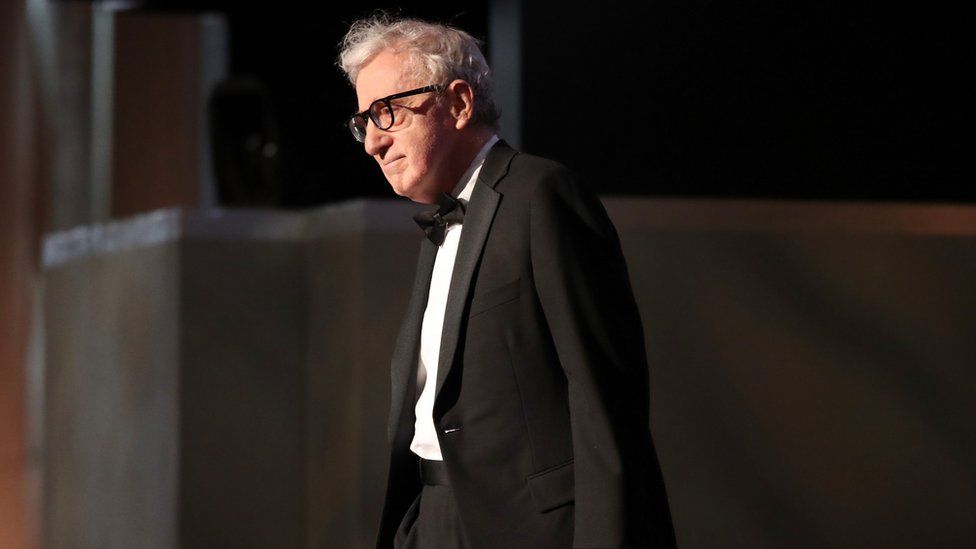 Woody Allen has told the BBC that he feels "sad" for Harvey Weinstein and the women involved in the sex abuse scandal.
"No-one ever came to me or told me horror stories with any real seriousness," he said.
"And they wouldn't, because you are not interested in it. You are interested in making your movie."
Griffin's tweets about Woody Allen provoked a huge response, with people asking whether anything happened on set to make Griffin speak out.
He said it hadn't but being on the set had "just made me feel like a hypocrite".
Griffin said he was getting abuse following his revelations and would now be taking a break from Twitter.
Find us on Instagram at BBCNewsbeat and follow us on Snapchat, search for bbc_newsbeat