Game of Thrones actor Jason Momoa apologises for rape joke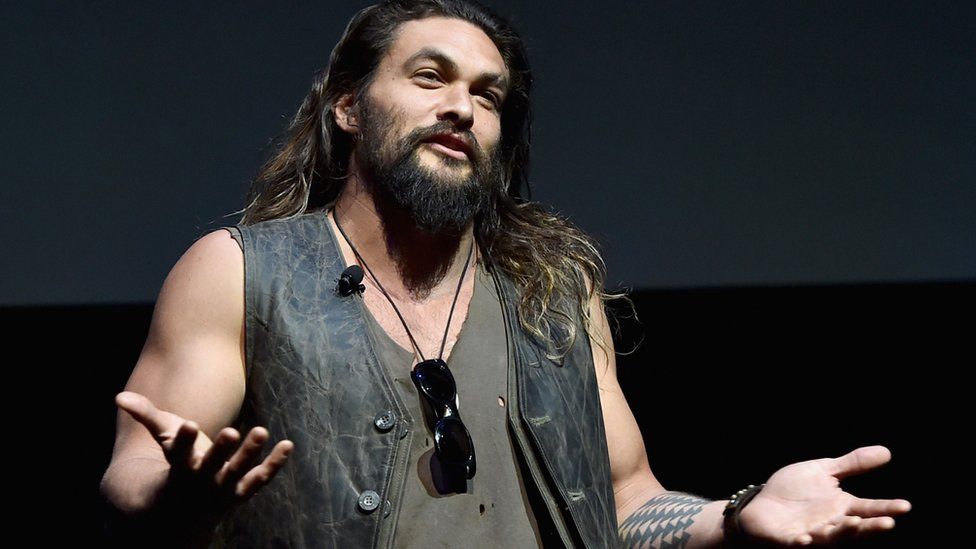 Game of Thrones star Jason Momoa has apologised for joking about "raping beautiful women".
The comment was made in 2011 - but has resurfaced after the claims of sexual assault against Harvey Weinstein.
Speaking about his love of fantasy and sci-fi roles, he said he enjoyed being able to "rip someone's tongue out of their throat and get away with it, and rape beautiful women".
In an Instagram post, he's apologised for the "truly tasteless" comment.
The actor made the remark while speaking on a panel at Comic Con, when he was playing Kahl Drogo in Game of Thrones.
Warning: Third party content, may contain ads.
After making the rape comment, some of his fellow cast members put their heads in their hands. But there's also a lot of laughing from the crowd.
Six years on though, some of the reaction on Twitter is very different.
Others have been quick to defend him though, pointing out the hypocrisy of criticising him.
Following the backlash, Jason Momoa put out an apology on Instagram.
The actor says he understands the "insensitivity" of his remarks but knows his "sincerest apology now won't take away those hurtful words".
"Rape and sexual harassment can reach anyone and I have seen first hand its painful torment among members of my own family and friends," he says.
Harvey Weinstein has strongly denied all claims of non-consensual sex made against him.
But the revelations have shone a light on the past behaviour of male stars.
As well as Jason Momoa having to apologise, Ben Affleck has also said sorry for "groping" MTV host Hilarie Burton in 2003.
Find us on Instagram at BBCNewsbeat and follow us on Snapchat, search for bbc_newsbeat