Daniel Howell posts YouTube vlog revealing struggles with depression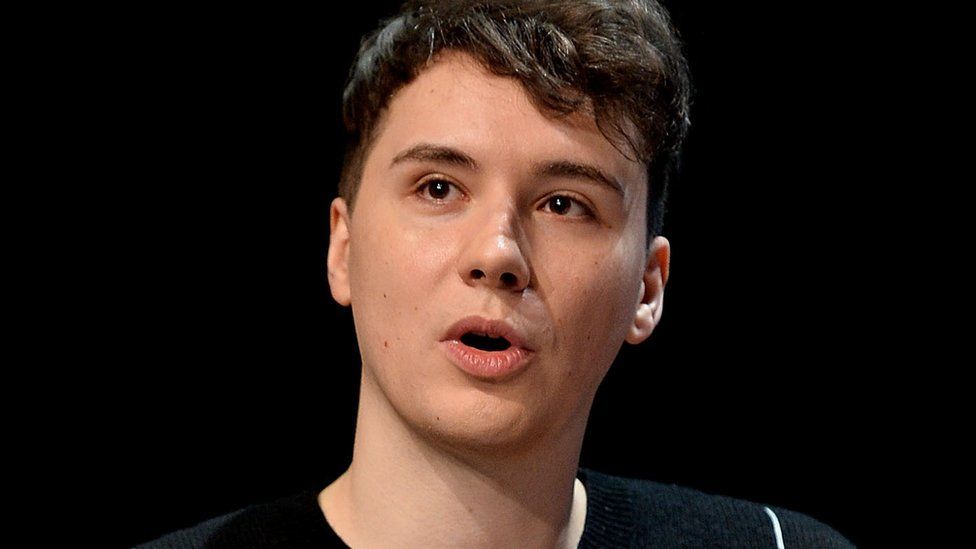 Daniel Howell has posted a vlog explaining his battle with depression.
"I haven't talked about this before because I've always thought it was something I was still going through," he posted to his 6.5m subscribers.
The YouTuber and former Radio 1 presenter said: "It's a huge part of my life and I just think it's weird for me to not talk about it."
It's estimated 1 in 4 people experience mental health problems each year in the UK.
Daniel appeared on Radio 1 with with fellow YouTuber Phil Lester from January 2013 to April 2016, presenting shows like The Internet Takeover.
Warning: Third-party content, may contain ads
"Depression is like I've fallen into a hole," Daniel - formerly known as danisnotonfire - explains in his video.
"Normal life and everybody else is out of reach and I am stuck on the floor.
"I don't feel sad, I don't want to cry.
"It's that I don't feel anything at all."
"When I'm depressed I have no energy, I have no will to do anything other than lay lifelessly in bed for hours," he says.
The 26-year-old also revealed he's been seeing a therapist for nearly three years.
"Being able to be completely honest about anything with someone I can trust has completely transformed my life," he admits.
"It stops me feeling alone in my darkest thoughts."
Daniel also spoke about why he hid it from others.
He says he didn't want to have "sympathy", or for it be "an excuse".
For help and information on depression, you can visit BBC Advice.
Find us on Instagram at BBCNewsbeat and follow us on Snapchat, search for bbc_newsbeat