'My skin disease will kill me but I want to help the next generation'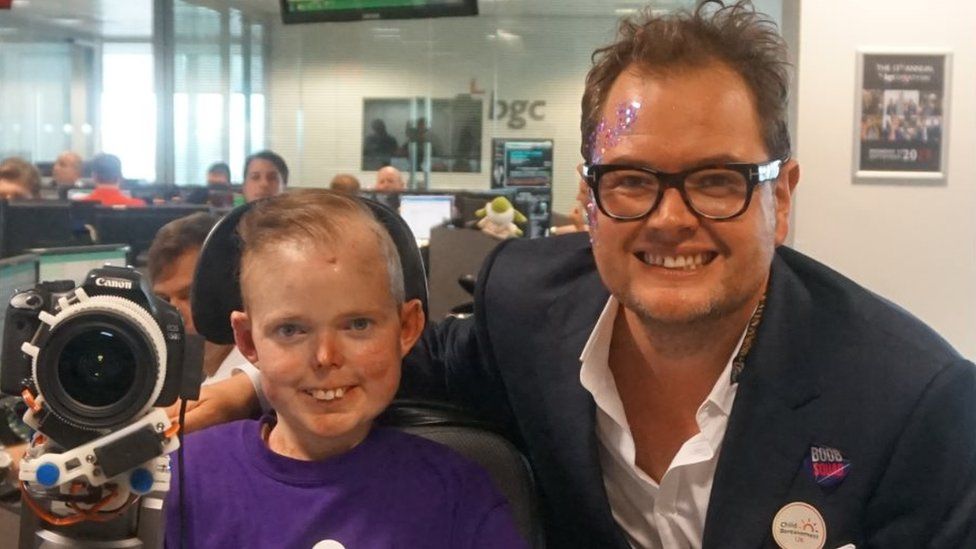 "You can't leave EB behind for a day. It's always with you."
James Dunn is 24 and has Epidermolysis Bullosa, also known as EB.
It's a rare genetic skin condition which causes his skin to blister and tear "at the slightest of touch".
One of the side-effects of James' EB is a terminal type of skin cancer called quamous cell carcinoma. There's no known cure for EB, and it's likely to kill James before he's 30.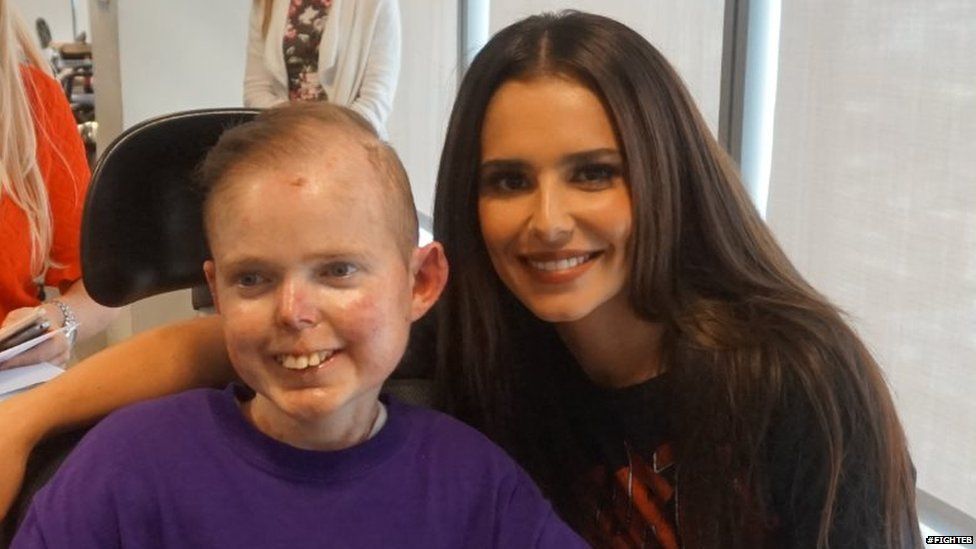 "When I was a kid I never thought about that side of it," James tells Newsbeat.
"But as I got older, and as the condition progressed to skin cancer, even though I knew it was a life-limiting condition I was still shocked I got it.
"You never think you're going to be in that situation. It was a rough year or so. It affected my state of mind.
"However, I feel great now and I think if I stay positive and happy I'll stay as healthy as I can."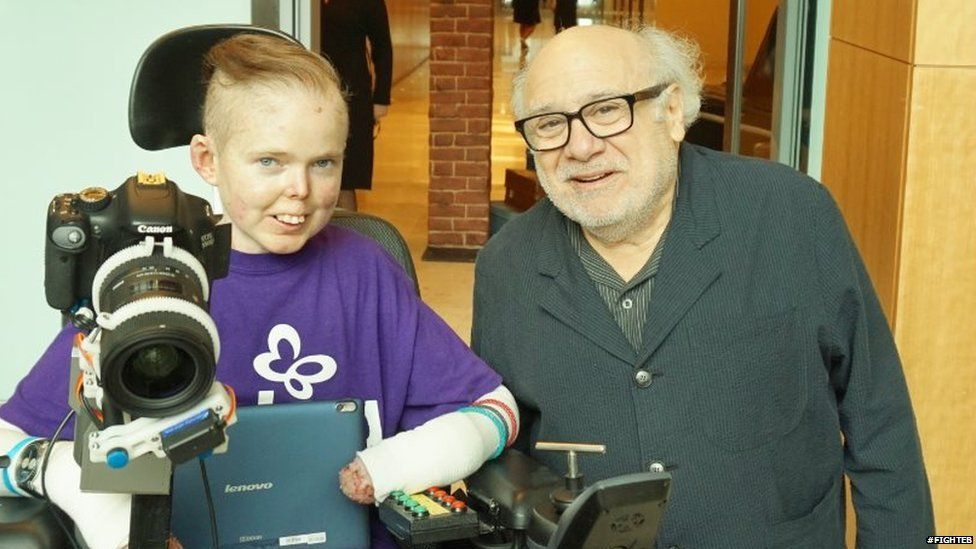 The EB charity DEBRA estimates that more than 5,000 people have the condition in the UK.
James has to wear bandages from the neck down to guard his skin, which take four hours to change every other day.
He also has to take morphine every two hours to help cope with the pain and is often "up all night" itching his skin.
"However, I've tried my hardest to do the things I want to do," he says.
"What's important is keeping a healthy mind.
"I've jumped over, or should I say wheeled around, obstacles and I don't let anything get in the way.
"I don't see myself as different. I see myself as the same as my peers."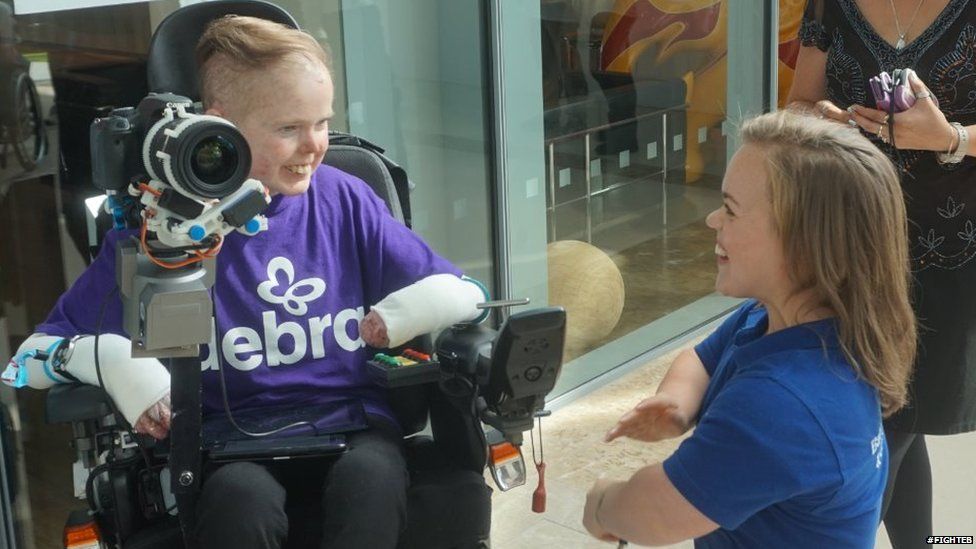 As a keen photographer, James is helping to fundraise by collecting pictures of celebrities to fund research into EB "to support people living with the condition and pave the way for future generations."
The charity DEBRA wants to raise £500,000 towards trials for a new drug that it is believed will have a significant impact on the lives of other people living with the condition.
So far James has collected photos with Alan Carr, Cheryl, Danny DeVito and Spiderman star Tom Holland.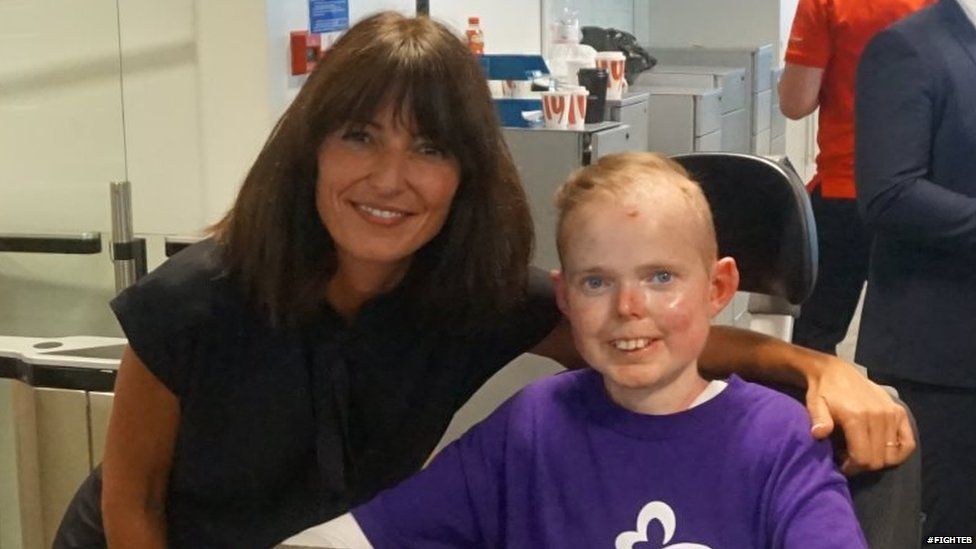 He will also meet MPs as part of the campaign.
"As well as making people aware of the condition in the outside world I also want to make it a topic of discussion within Parliament.
"Not as much money goes into research for EB because it's so rare."
Find us on Instagram at BBCNewsbeat and follow us on Snapchat, search for bbc_newsbeat