Woman says she was the victim of the 'pull a pig' prank date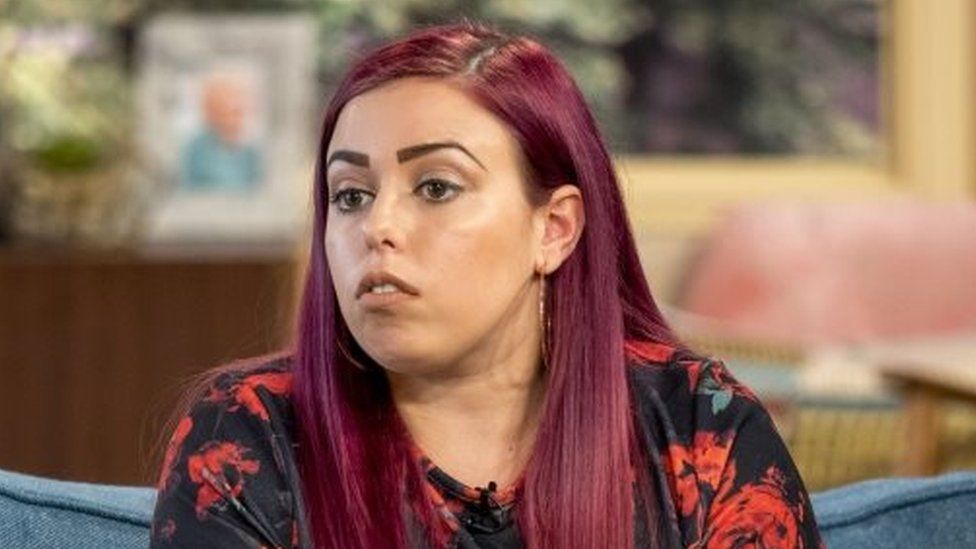 Sophie Stevenson says she travelled from England to Holland for a date - only to find out she was the victim of the "pull a pig" prank.
It's where a man tries to get a date with a woman they see as overweight or unattractive for a joke.
She told ITV's This Morning that when she arrived to meet Dutch student Jesse Mateman, he failed to turned up and texted her to say "You were pigged".
He denies playing the prank and says he has been "affected" by the allegation.
It was in August that Sophie, 24 from Stoke-on-Trent, claims she met Jesse while visiting Barcelona.
Describing it as a holiday romance, she told This Morning: "We spent every day together, went to the beach, hung out while we were away."
After getting home from Barcelona, Sophie says they continued chatting everyday and talked about a long-distance relationship.
It was then that Sophie claims the pair arranged for her to visit Jesse in Amsterdam.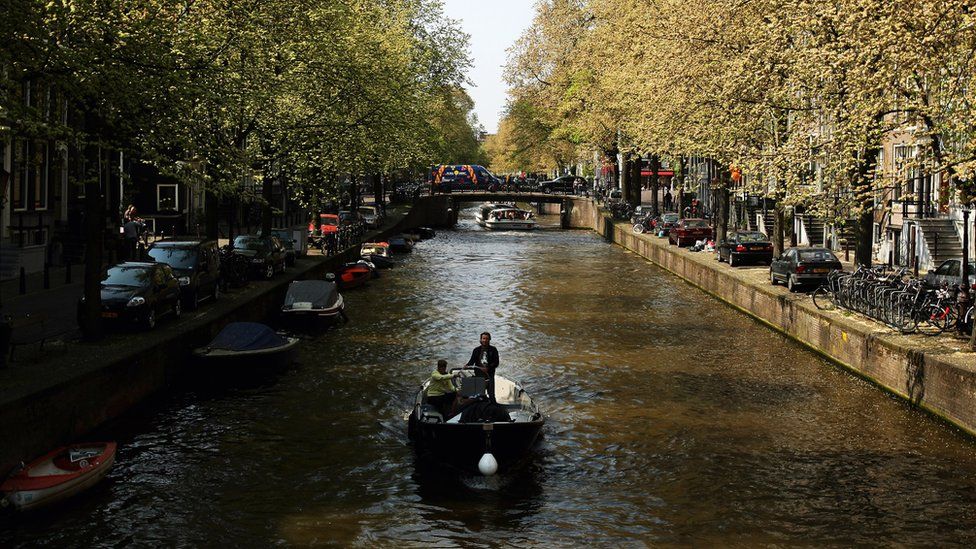 But when Sophie arrived, Jesse wasn't there.
"I tried to call him, I tried to message him, I tried to message his friend but he'd blocked me already which I thought was weird.
"After about 20 minutes I started panicking."
Sophie claims she waited at the airport for two-and-a-half hours until she found out it was a prank.
She said: "I heard the noise on my phone and at first I thought he was gonna tell me that something's happened and he's on his way or something.
"Then I opened the message and it said 'You've been pigged'.
"Two pig emojis. It's all been a joke. Two laughing faces.
"I just replied saying 'How can you be so cruel though?' and then he just blocked me."
This was the last contact Sophie had with Jesse.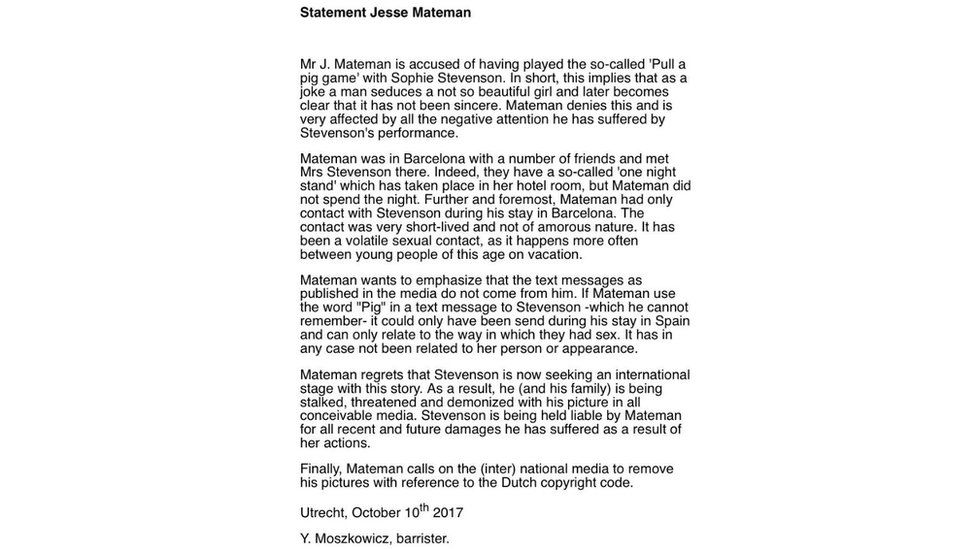 Sophie says she doesn't want other girls to experience the same thing, describing it as a humiliating experience.
Jesse's lawyer has tweeted a statement to say Jesse denies playing the "pull a pig" prank on Sophie.
"Mateman denies this and is very affected by all the negative attention he has suffered by Stevenson's performance," said the statement.
"Mateman wants to emphasise that the text messages as published in the media did not come from him."
He says the pair had a one-night stand while in Barcelona and any contact they had with each other was during that trip.
Jesse's accused Sophie of looking for attention but she says "the only reason I've said about this is because I don't want it to happen to other girls".
Sophie says she's had huge amounts of support following her ordeal.
Find us on Instagram at BBCNewsbeat and follow us on Snapchat, search for bbc_newsbeat