Country star Maren Morris dedicates new song, Dear Hate, to Las Vegas victims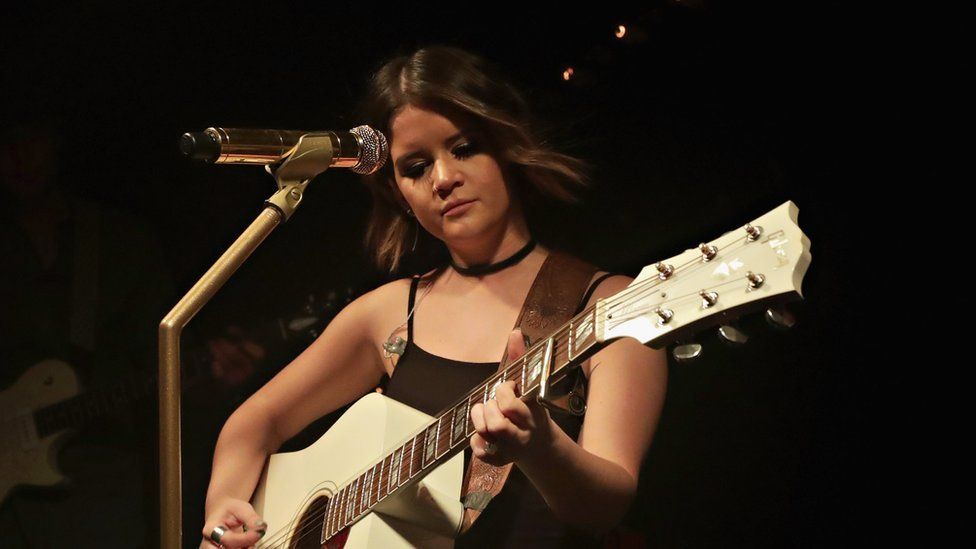 Country star Maren Morris says money made from her new track, Dear Hate, will go to the victims and families of the Las Vegas shootings.
Fifty-eight people were killed after being shot by Stephen Paddock and more than 500 people were injured.
Her song with country music star Vince Gill is on iTunes with all of the money going to the Music City Care fund.
On the track, the singer says: "Hate is everywhere, and I'm sick of not doing enough."
It continues: "Dear Hate, I saw you on the news today/Like a shock that takes my breath away.
"You fall like rain, cover us in drops of paint/I'm afraid that we just might drown."
Warning: Third party content might contain ads
Two nights before the shooting in Las Vegas, Maren Morris had been performing on the same stage at the Route 91 Harvest Festival.
She posted this on Twitter after the attack.
The next day she told her fans about a song she'd written and said she felt now was the right time to share it.
Dear Hate talks about tragedies like 9/11 but ends on a happy note with the lyrics, "Love's gonna conquer all".
Maren Morris picked up a Grammy earlier this year for her track My Church, which won best country solo performance.
Find us on Instagram at BBCNewsbeat and follow us on Snapchat, search for bbc_newsbeat