Theresa May: Don't attack people for their political views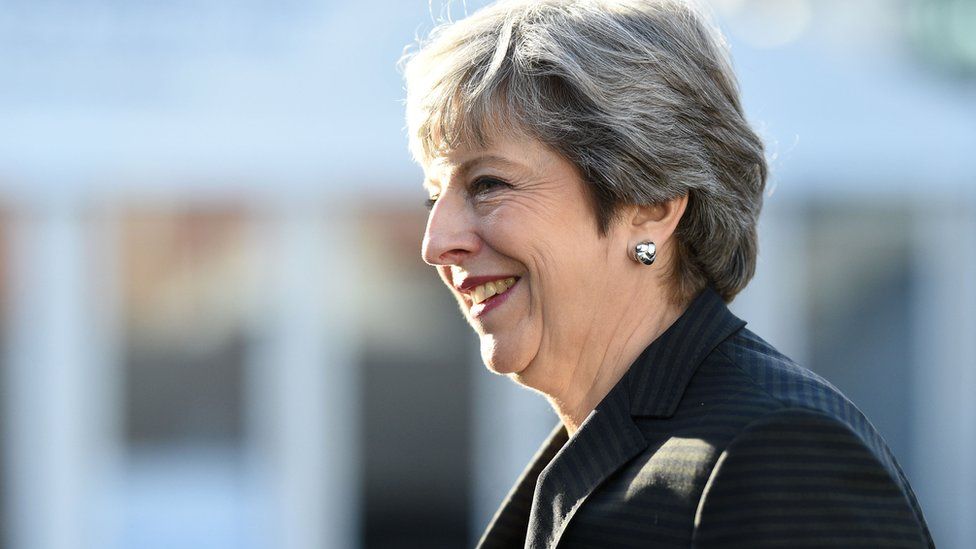 There's a problem with people being intimidated because of their political views, Theresa May has told Newsbeat.
Young people at the Conservative party conference in Manchester say they've been mocked for supporting the Tories.
"There's a problem with our society if we've got to the point where people feel they're not able to identify as supporting a mainstream political party," says the prime minister.
"It's partly because of the nasty intimidation we saw at the election."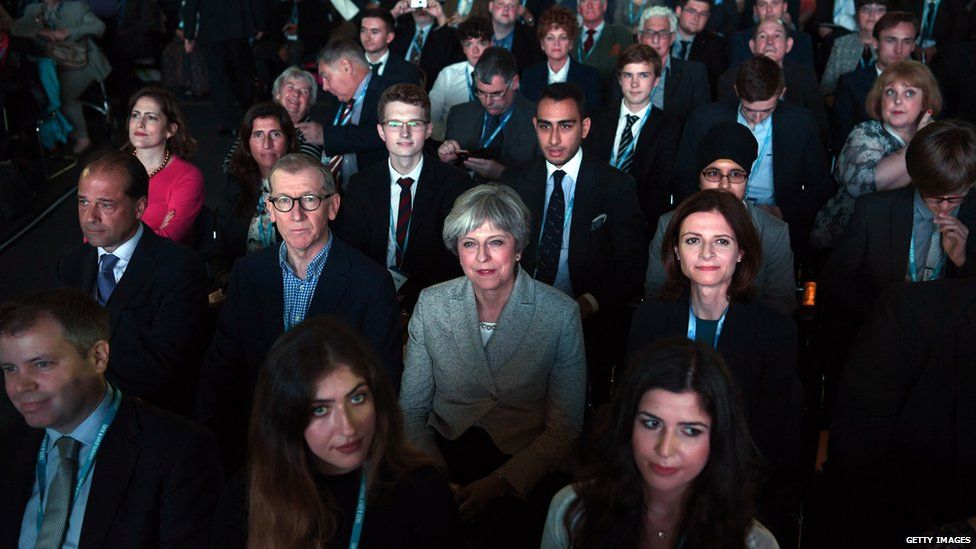 "I think it's important for young people to be able to have the debates, decide which political party they want to support, where they stand on issues, and to do that openly and freely without being intimidated."
Mrs May has also ordered a parliamentary inquiry into the abuse MPs are getting online and in person.
"Some Conservative candidates have reported behaviour to me that really has no place in our political life."
Newsbeat's politics editor Jim Connolly sat down with the prime minister to talk about how the Conservatives are trying to attract younger voters.
JIM CONNOLLY: 'Is part of the problem that you're not connecting, as yourself or as a party, with young people? You've got Jeremy Corbyn hanging out with grime stars. Labour have got a massive youth movement behind them.'
THERESA MAY: "You're right of course, it's not good enough for a party just to have policies. We have to show people what those policies are.
"Certainly, yes, we've got a job to do as a Conservative party in getting our message across to young people, but government isn't about gimmicks. government is about getting on and actually doing stuff for people.
"Jeremy Corbyn can promise all he likes, but you've actually got to be able to deliver. I know that when we stand up and say we're going to do something, we're able to do it."
JC: 'A government report out last year said that the hourly pay rate for young people was 15% lower than it was in 2008. The minimum wage if you're under 21 is £2 less than if you're 25. You've got housing benefit cut for 18 to 21-year-olds. Student fees under your government are £9,250.'
TM: "I recognise the need to look at the issues that young people are particularly concerned about, young people who fear that they're going to be worse off than their parents.
"We're going to look again at this whole area of student finance and university funding. We're going to scrap the intended increase in student fees, and we're going to raise the threshold on how much you have to earn before you pay back from £21,000 to £25,000.
"On housing, we're going to increase the support on Help To Buy [a government scheme designed to help first-time buyers].
"Also, so many more people rent now, so we're going to increase the security for people renting. It's unsettling if you're going from six-month tenancy to six-month tenancy."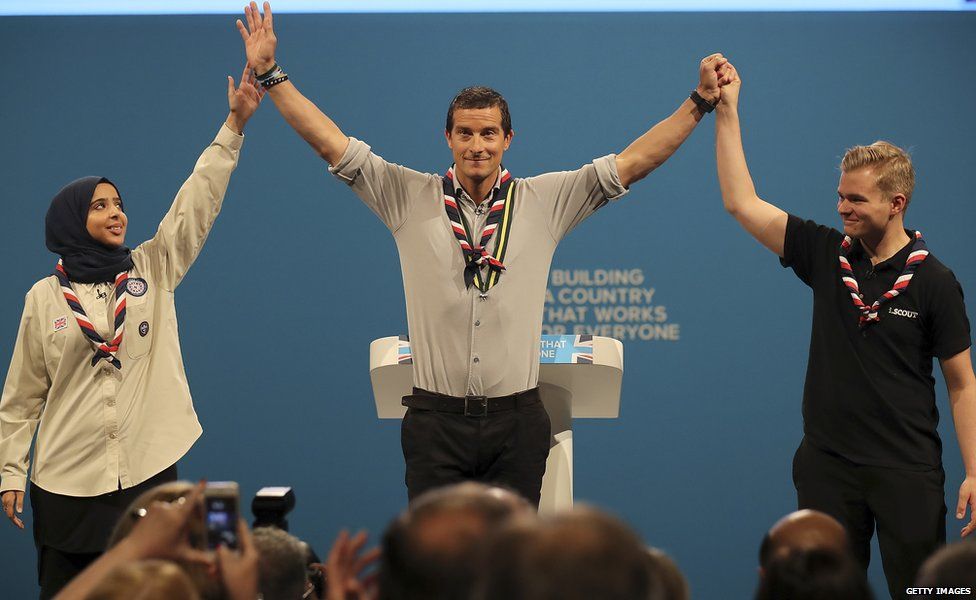 JC: 'Jeremy Corbyn at his conference had a frenzy of young people around him, lots of people getting really excited, walking around with T-shirts with his name on. Are you a little bit jealous?'
TM: "Being in government isn't about things like that. We want to encourage young people to be interested in politics, to excite young people, but actually being in government is about doing stuff for young people.
"What I'm talking about here is about building a country that works for everyone."
Find us on Instagram at BBCNewsbeat and follow us on Snapchat, search for bbc_newsbeat