Here's why 25-34s aren't spending as much on fun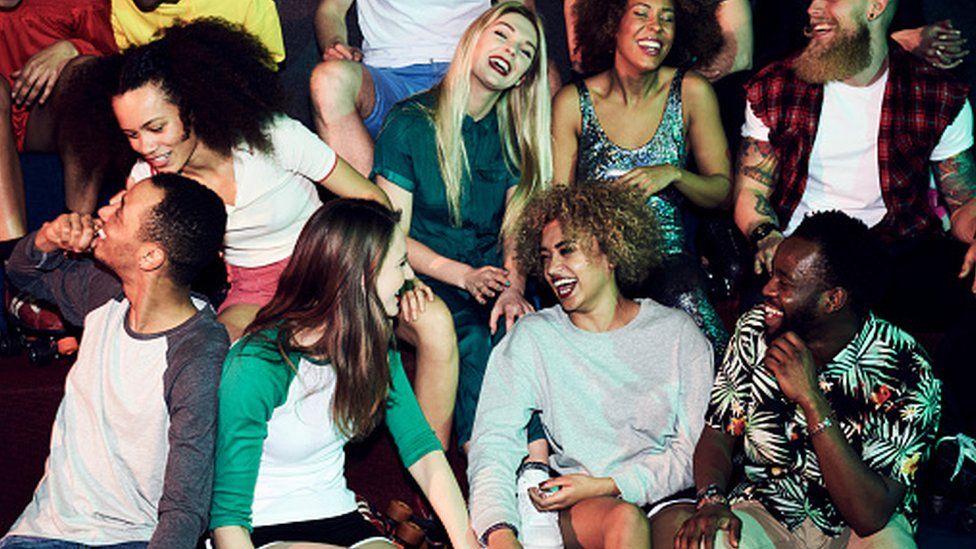 A new study by The Resolution Foundation suggests 25 to 34-year-olds are spending far less money on fun than older people.
It says the "millennial generation" can't afford as many meals out or expensive coffees because of the cost of living.
People in their twenties and thirties are experiencing a fall in their incomes and the rising cost of housing.
That means less to spend on things like shopping and going on holiday.
Generation age definitions
Generation Z: 16 to 22 (youngest born in 2001)
Generation Y (Millennial): 23 to 37 (youngest born in 1994)
Generation X: 38 to 51 (youngest born in 1979)
Baby boomers: 52 to 71 (youngest born in 1965)
"Young people's progress has gone into reverse in the early 21st century," says Laura Gardiner from the Resolution Foundation, which analyses living standards.
"They've been hit hardest by a major slowdown in consumption, particularly since the financial crisis."
The study tracked people's habits over 57 years and found the spending power for 25-35 year olds has fallen 15% since the year 2000.
For the first time though, the report suggests millennials spend more on their mobiles per week than on cigarettes and alcohol.
A recent Newsbeat poll into the attitudes of 16 to 22-year-olds found that although younger people might be facing a tough time financially, they're a group which prioritise family and education over going out and the internet.
They also want to fight back against a perception from older people that they're "lazy" and "social media obsessed".
"During the second half of the 20th century, British households experienced a huge consumption boom," explains Laura Gardiner from the Resolution Foundation.
"Young baby boomers [55 to 64-year-olds] benefitted most from this growth as healthy pay rises fed through into a clear 'youth premium' of higher consumption compared to older people."
She says it's has meant that: "Millennials in Britain today have less spending power than older people, particularly once they've paid their housing costs.
"This stark change of fortunes helps to explain why so many people are anxious about the prospects of the young."
However, Newsbeat's poll suggested that younger generations are more optimistic about their futures than older generations think they should be.
They also see themselves as hard-working and creative.
Watch the iPlayer documentary We Are Generation Z.
Find us on Instagram at BBCNewsbeat and follow us on snapchat, search for bbc_newsbeat