Seven things people will miss if Uber loses its taxi licence in London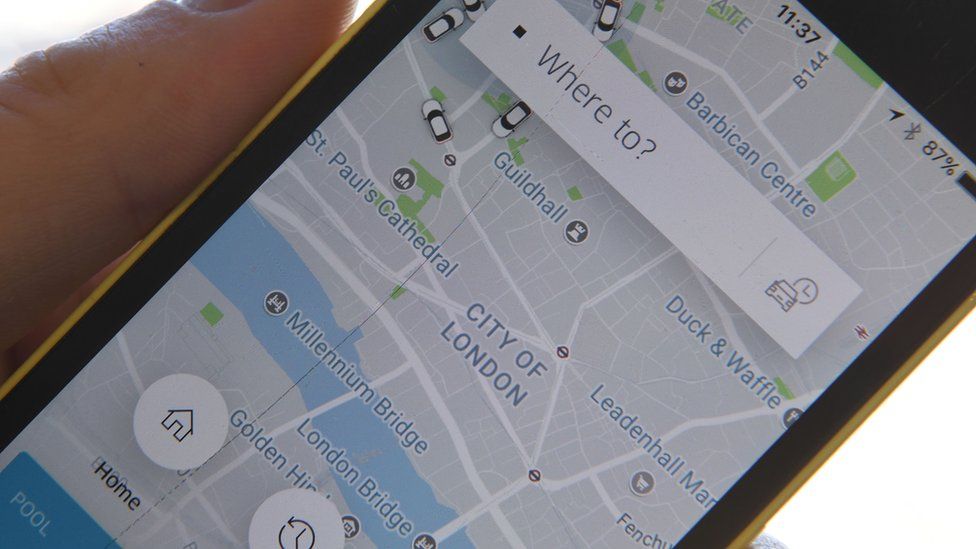 Transport for London says it won't be renewing Uber's licence and this news is stressing people out.
The taxi app firm has 21 days to appeal before all its cars are removed from London's streets.
This is what people will miss the most if the company fails to overturn the decision.
1. Knowing your driver has picked the shortest route...
Anyone who's ever sat a maths exam will know the formula: the shortest distance between A and B is a straight line.
At times, though, some Uber drivers seem to think it's A, C, F, K, L , S, B.
2. Seeing the email receipt the morning after
We've all woken up after a big night out with a regret or two, but your journey shouldn't be one of them.
And then there's the Uber email waiting innocently in your inbox.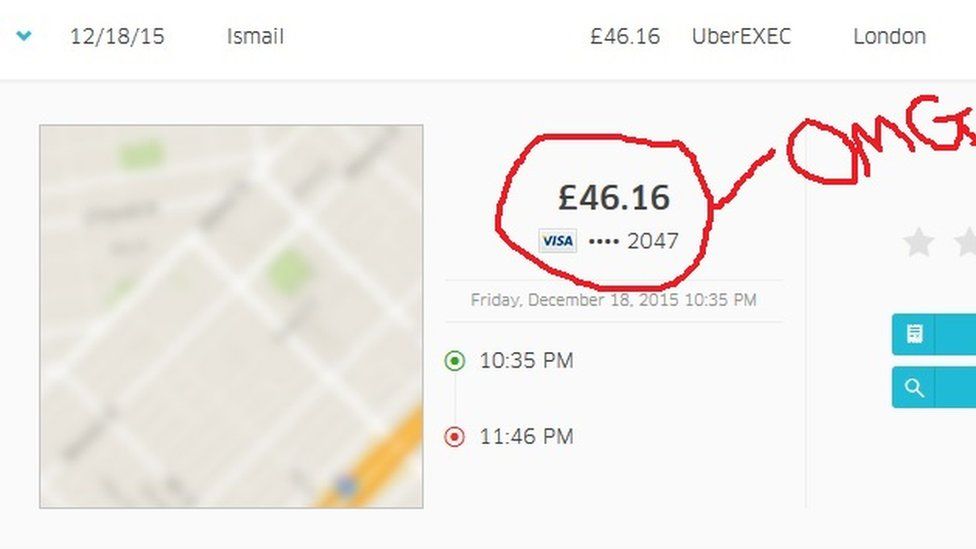 3. Singing along to Magic FM in a Toyota Prius
Does Magic FM come as a preset in Uber cars? Or do all drivers just love a ballad.
Either way, no matter the hour get ready for some Rick Astley, Whitney Houston or Lionel Richie.
4. When the surge is on 2.5 but you click anyway
At the press of a button a journey which normally costs you £10 could set you back nearly £30.
5. Being mortified that your rating is only 4.5
You can rate your driver but, more importantly, they can rate you.
So be polite, smile and if your driver starts a conversation not being receptive might cost you a star or two.
But clearly there are worse ways to be marked down than not wanting to chat about the news.
6. Watching your cab arrive in real time
Remember the days of calling up your taxi to ask, "Where are you?".
One of the benefits of Uber is being able to see exactly when your car will arrive.
Although this feature also allows you to see your driver go around the one-way system countless times. And seemingly do a pirouette when you're running late.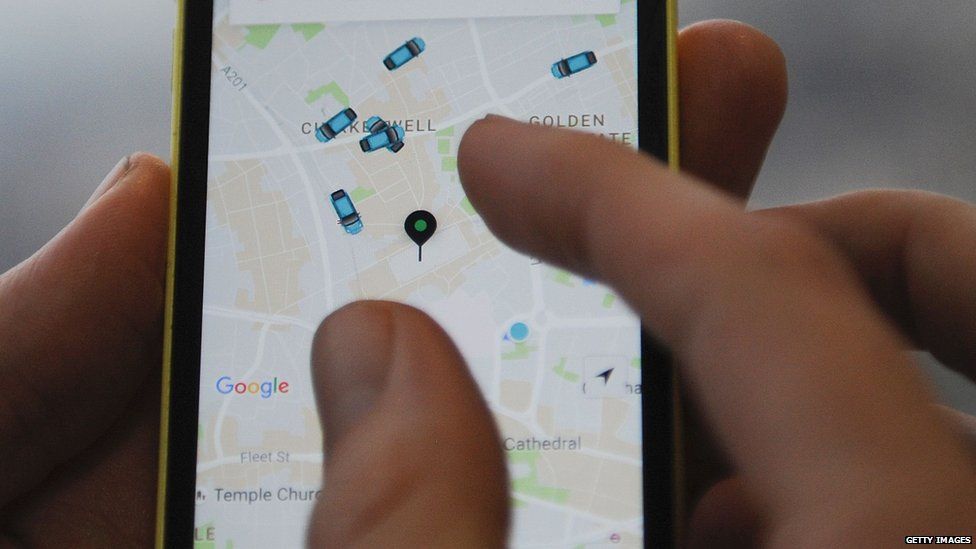 7. Awkward Uber pool moments
If you're trying to save money or you're just extremely sociable then Uber pool probably appealed to you.
The chance to share a car ride with random strangers. Cue weird conversations and a rush for the window seats.
Or on the flipside promise the total stranger you'll stay in touch... only never to call.
Of course there are those who'd be glad to see Uber go...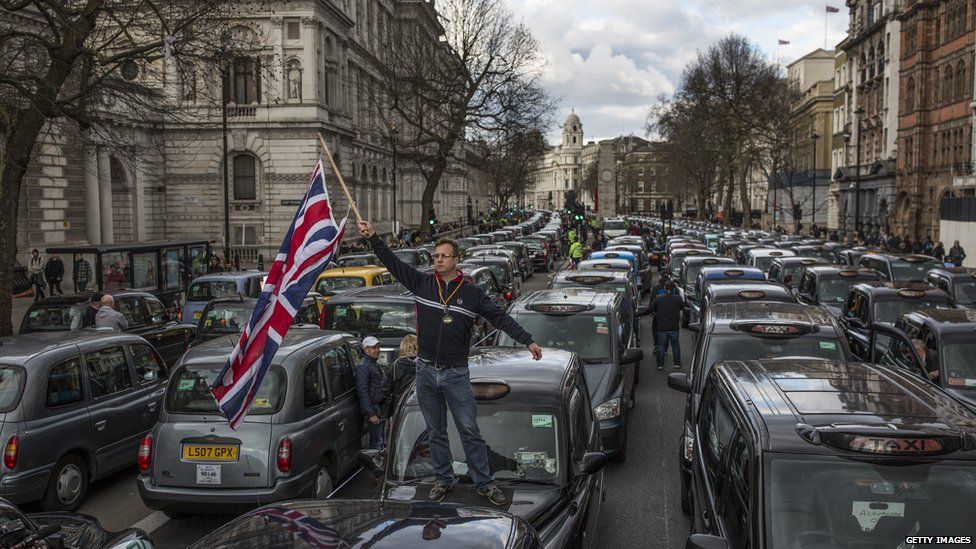 Back in April London black cab drivers caused gridlock with a huge protest against Uber.
The Licensed Taxi Drivers Association argues that Uber's drivers are using a smartphone app to calculate fares despite it being illegal for private vehicles to be fitted with taximeters.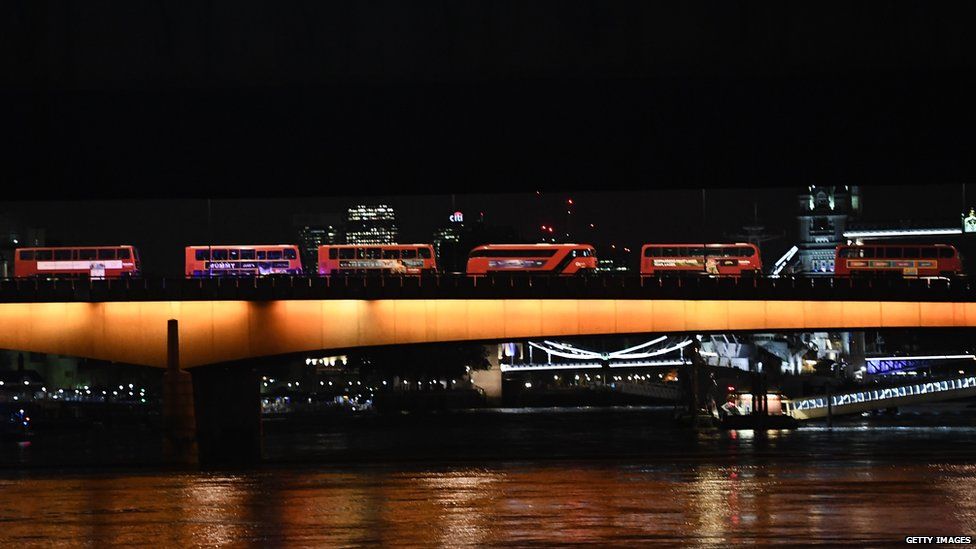 The night bus driver, hero of the dark hours, may be glad to see you return, kebab in hand.
With more people going old school it may mean more shifts or overtime for the bus drivers.
Find us on Instagram at BBCNewsbeat and follow us on Snapchat, search for bbc_newsbeat