'What is going on right now?': Emma Blackery unexpectedly stars at iPhone X launch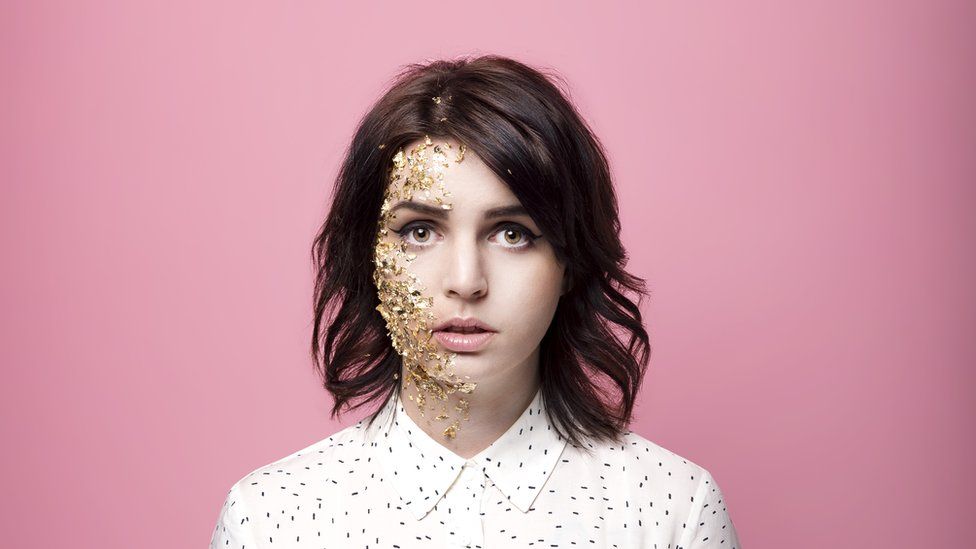 "I've had the weirdest 12 hours of my life," says Emma Blackery, after unexpectedly starring during the iPhone X launch.
"What happened last night was absolutely crazy," she tells Newsbeat.
"I was at home just watching TV, and suddenly my phone lit up with about 20 of my friends all saying the same thing."
The unsigned singer and YouTuber's face was broadcast to millions.
The 25-year-old had no idea it was coming.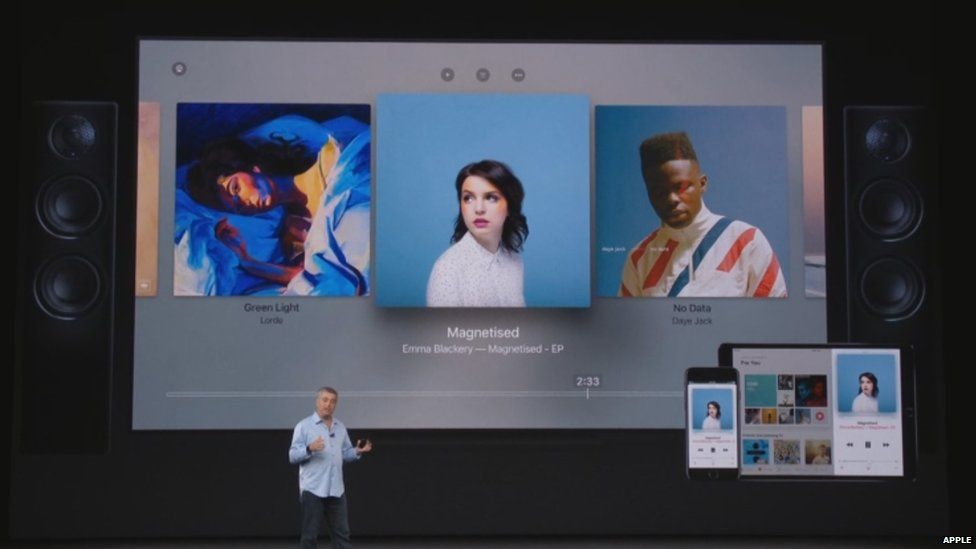 "It was about 7pm in the evening, and I was already in bed, because basically I'm an old lady," Emma explains.
She got a barrage of messages from her friends "and there was my face behind Eddie Cue [senior vice president of Apple], and my EP artwork with my name and the title.
"It was just absolutely mind blowing."
Emma got on her own social media and caused a delightful Twitter storm expressing her delight - even if most of the posts aren't suitable to publish here.
"I was completely shocked. But I wish I had perhaps reserved myself and been a bit more eloquent and polite," she says.
But it didn't stop her getting some new followers.
"Paris Hilton - I'm not kidding, she followed me and it made my life."
And as we were talking, she just found out she'd gained another new fan.
"One of my favourite wrestlers just followed me just now; Titus O' Neil. So this is crazy, I love wrestling.
"What is going on right now?"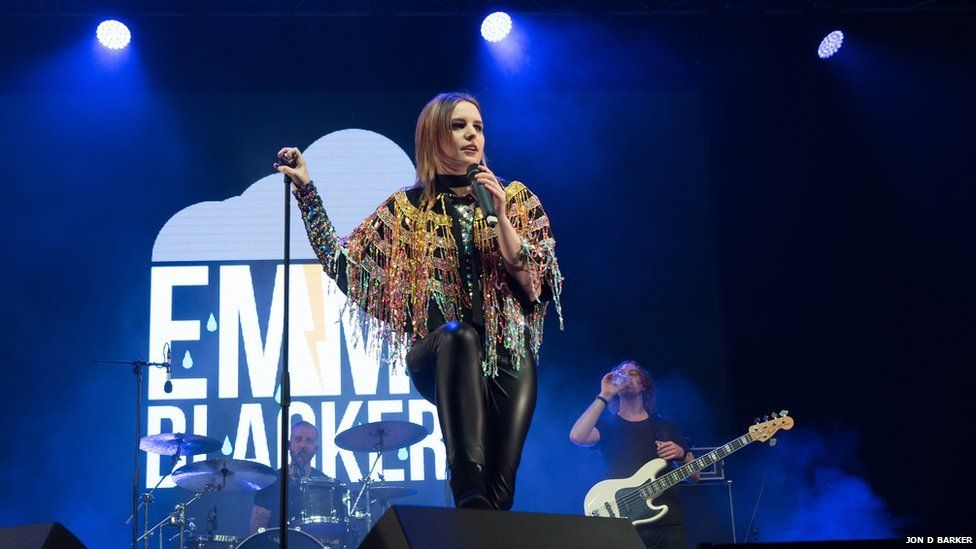 Emma's not exactly a stranger to attention - she has 1.4 million YouTube subscribers after all.
"I started the channel to promote my music, which was home demos and really rough recordings," she says.
"I just started watching these other people who were just talking to a camera and being really entertaining, and I thought 'I could do this.'"
Emma is "completely happy" with some fans knowing her as a YouTuber and others knowing her for music.
Warning: Third party content, may contain ads
The fandom expanded when she supported Busted on their UK tour last year.
"It was the most amazing opportunity of my life, because I've loved Busted since I was 12 or 13," she says.
"They were a band that I had dreamed of sharing the stage with."
The song that Apple featured, Magnetised, actually came out in May and Emma says it's about "a guy that I was really, really crazy about, but he had a girlfriend."
"But now I'm on Apple events - so it sucks to be him."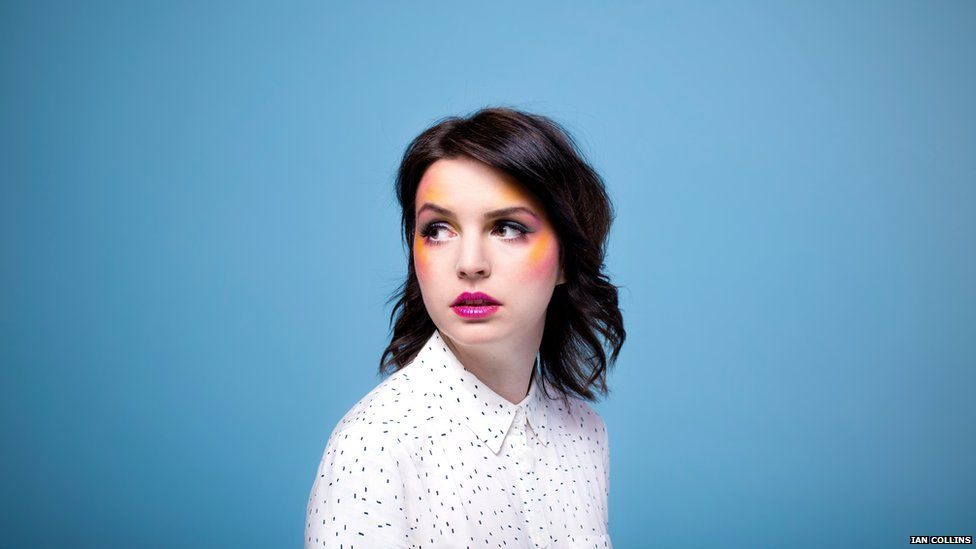 Emma's still waiting for any contact from Apple.
"They're like my silent knights in shining armour at the moment," she says of all the attention it's given her.
Would she fork out over £1,000 for an iPhone X, though?
"Maybe if this massive ride keeps up. If people keep streaming my music, then definitely," she jokes.
Perhaps Emma should expect them to send a free one instead?
"If they want to, they most certainly can. I wouldn't say no."
Find us on Instagram at BBCNewsbeat and follow us on Snapchat, search for bbc_newsbeat