16-year-old surfer killed riding wave during Hurricane Irma in Barbados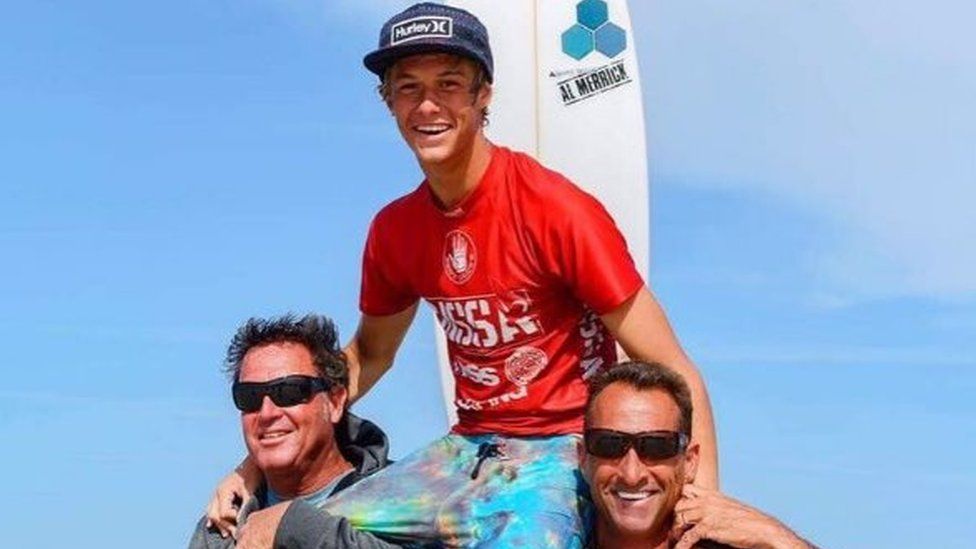 A 16-year-old professional surfer has died while riding a wave in Barbados during Hurricane Irma.
Zander Venezia, who lived on the Caribbean island, reportedly fell off his board and hit a shallow reef at a beach called Box by Box.
He and other surfers were riding waves generated by the hurricane.
"Zander was bleeding, and he wasn't moving. They tried to get him to the beach, which was difficult," surf instructor Alan Burke told Surfline.
"Box by Box is a tough place to get in and out of, even if you have the ability.
"There's lots of big rocks around, and some stick out of the water."
A post-mortem carried out since the accident reveals Zander, from Bridgetown in Barbados, was knocked unconscious and drowned on Tuesday.
"When they finally did get him in, they performed CPR on the beach," said Alan Burke.
The World Surf League passed on its condolences.
"The ambulance came really swiftly from Speightstown, and the whole drive Nathan Florence, Dylan Graves and the paramedics continued to try and revive him.
"But once they got him to the hospital, Zander was breathing, but not responsive.
"From the time Nathan got to him in the water to when they arrived at the hospital, it was about 75 minutes of non-stop CPR."
The son of a surfer, Zander Venezia won the Rip Curl Grom Search in the Outer Banks in North Carolina in August.
In April, he won the National Scholastic Surfing Association regional championships at Cardiff by the Sea, California.
The Barbados newspaper Nation News called him one of the island's most promising junior surfers.
He started surfing when he was five and his dream had been to surf at the 2020 Olympic games in Japan.
Zander had been due to compete in the US national final at Steamer Lane, California, in October.
His sister Bella, 19, told People Magazine that his family was proud of him.
"Zander was a positive boy, who always had a smile on his face that was contagious.
"He loved his family and friends so much and knew how proud we all were of him and his accomplishments.
"My parents are staying strong and we have all of our family and extended family."
The family's come up with a hashtag, #livelikezander ahead of his funeral next Wednesday.
A paddle out's also planned.
Find us on Instagram at BBCNewsbeat and follow us on Snapchat, search for bbc_newsbeat