How many jobs does it take to fund uni?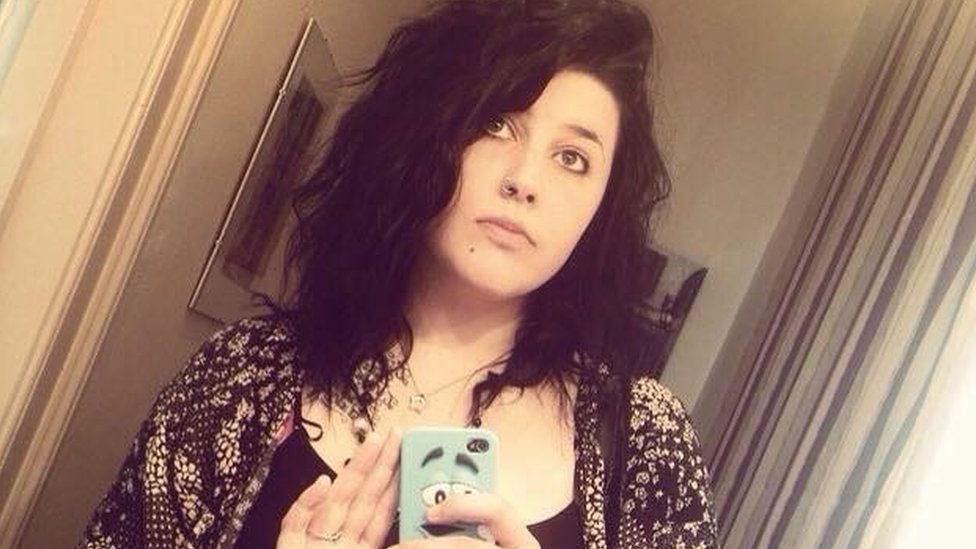 There's a new call for politicians to look at maintenance grants for the poorest students.
More than a hundred universities are calling for a rethink on costs. Universities UK says the main worry for undergraduates is "money in their pocket" while they are studying.
It's estimated those from low income families will also leave with debts of £57,000.
We speak to students who paid for their studies by working several jobs.
Arwen: Waitress, fish & chip shop assistant and eBay seller
Arwen Hawley-Brandt (above) is in her final year at Falmouth University studying filmmaking.
"I've had to waitress, work in a fish and chip shop and sell loads of things on eBay in order to fund my way through my studies," she tells Newsbeat.
I'm in so much debt as it is, I might as well get the degree
Although she says the course itself is a lot of fun, she's not sure if the costs she's incurred will be worth it.
"I've contemplated dropping out but the only reason I'm staying is I'm in so much debt as it is, I might as well get the degree."
The 23-year-old had no option but to take out a credit card. "Then because I couldn't pay it off, I had to leave university early to go back to my parents and work, because they kept getting letters."
"Worrying about money has caused me a lot of anxiety and feelings of depression. I've had to stay in student halls again because I couldn't afford the £3,000 for a deposit on a house share."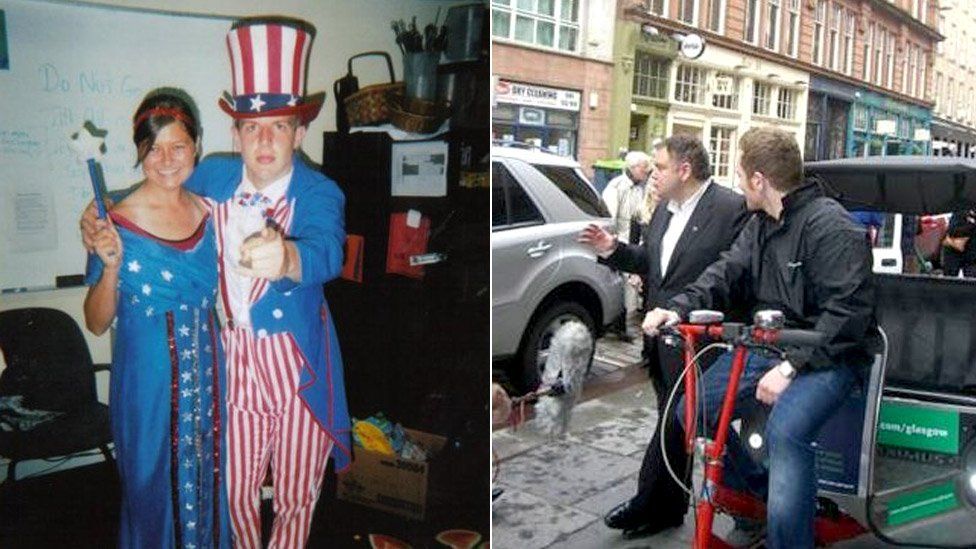 Stephen: Builder, call centre salesman, university fundraising and pedi-cab driver
Stephen Rooney, 30, from Newcastle had four jobs when he was studying politics.
"I did pedi-cabbing, worked in a call centre doing sales and service at Direct Line motor insurance, worked with a Polish builder doing some manual labour and fundraised for the university development and alumni office," he rattles off.
He says the multiple workplaces helped give him "additional disposable income" and "independence from my parents".
"I had plenty of free time beyond my studies to earn some extra cash and I found balancing work and student life very easy."
Gregor: Lifeguard, Disney activity co-ordinator, barman, waiter, street fundraiser and potato farmer
"My favourite job was being a lifeguard and activity co-ordinator for Disney in America," says Gregor Hollerin, 32.
He also worked on a potato farm. "I loved the competitive element; we always tried to beat the record for most plants in a day," he tells Newsbeat.
During term time he worked in bars and restaurants. "It was very flexible and managed to easily fit it around my studies and sport," he says.
He was also a street fundraiser for a time but gave that one up. He's now a PR consultant.
Nicki: Waitress... at NINE restaurants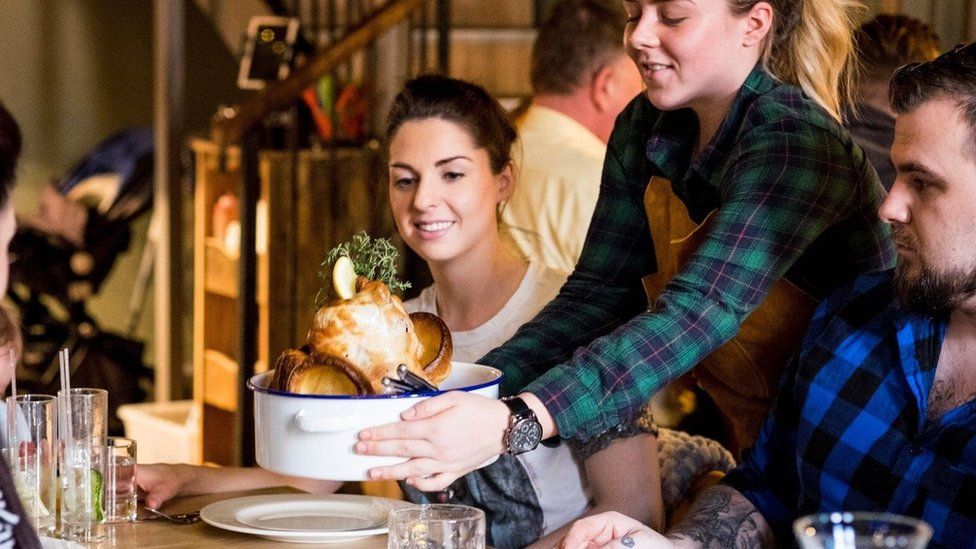 "I took my student loan every year, but it didn't cover more than the basics so I needed to work," explains Nicki Smith, 22, who has just finished her degree in business management at the University of Strathclyde.
"I would work Friday night and Saturday and Sundays at a range of venues owned by Kained Holdings... it was essentially like working in nine different places but they were all good opportunities.
"Some weeks I found it challenging with deadlines but buying a diary was a saviour," she laughs.
But the 22-year-old has no regrets.
"It was definitely worth it, because I'm about to start my graduate job in hospitality in a few weeks."
Natalie: Waitress, tutor, proof reader
Natalie Smythe, 25, worked three jobs and volunteered while studying biology at the University of Southampton. The 25-year old is from a single-parent household and says it was a struggle to get anything more than a "pitiful loan".
"I worked as a silver service waitress, so no tips, and as a tutor and proof reader to cover my rent and expenses," she explains.
She says her lowest point was in the third year, writing her dissertation and doing lab work, while keeping the jobs going. "I'm sure working unsociable shifts impacted my grades."
Andrew: Chef and guitar tutor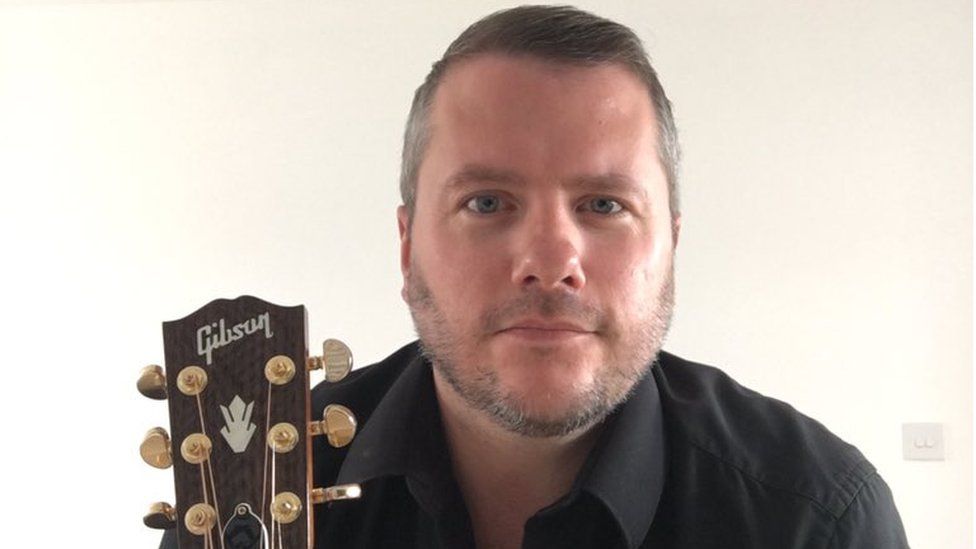 Andrew Mackin, 40, is a music teacher who is still paying off his student debt.
"I first moved away to study music at Manchester City College at the age of 23. In order to pay for my living costs and tuition I'd work as a chef and also give private guitar lessons," he tells Newsbeat.
"Working really put a squeeze on the time I had left.
"Three nights a week, I'd finish college and go straight to work finishing up at 11.30pm, then get on with course work until around 4am and do it all again the next day," he says.
Andrew still has £17,000 of debt to pay back.
Ben: Looking for work...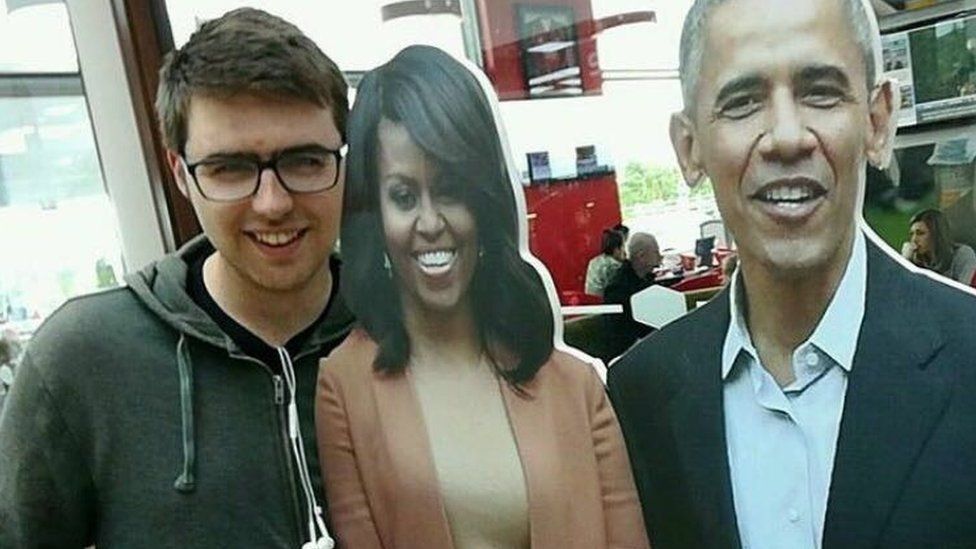 Until a short time ago Ben Boreham, 21, worked as a chef in Plymouth. He was sacked because the business didn't need him anymore and has struggled to find work since.
"I think it's really hard to get about eight to 20 hours work a week. I get the impression people don't want to take on students," he says.
He says short-term work is tough to find. "They say they would take me on but they don't employ students. We are not sought after because we are too transient."
"I don't want to have to ask my parents as I've got twin brother and sister who have just started university. I want to show my family I can sort myself out."
Find us on Instagram at BBCNewsbeat and follow us on Snapchat, search for bbc_newsbeat