Man dies from burns after running into fire at Burning Man Festival in Nevada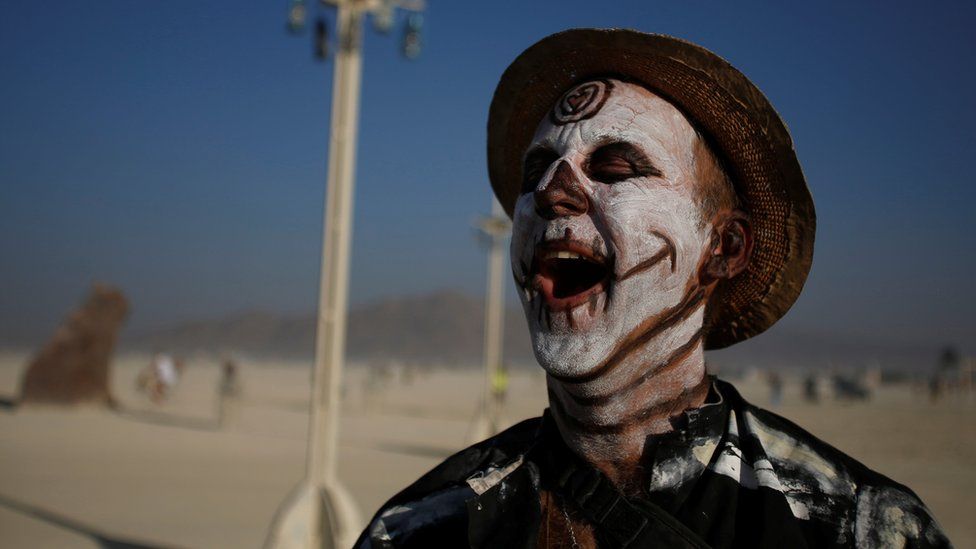 A man's died after running into a fire at the Burning Man Festival in the US state of Nevada.
Authorities say Aaron Mitchell broke through a security perimeter on Saturday during the "Man" burn event.
The 41-year-old died on Sunday morning after being airlifted to the University of California, Davis hospital burn centre in California.
Fires were cancelled on Sunday but the "Temple" burn, which ends the nine-day event, did take place.
Festival organisers are offering counselling to anyone affected by the incident.
In a statement, Pershing County Sheriff Jerry Allen said that Aaron Mitchell was a US citizen who lived in Switzerland with his wife.
Police say he ran through two sets of security guards before running into the fire.
What does it take to run the Burning Man festival?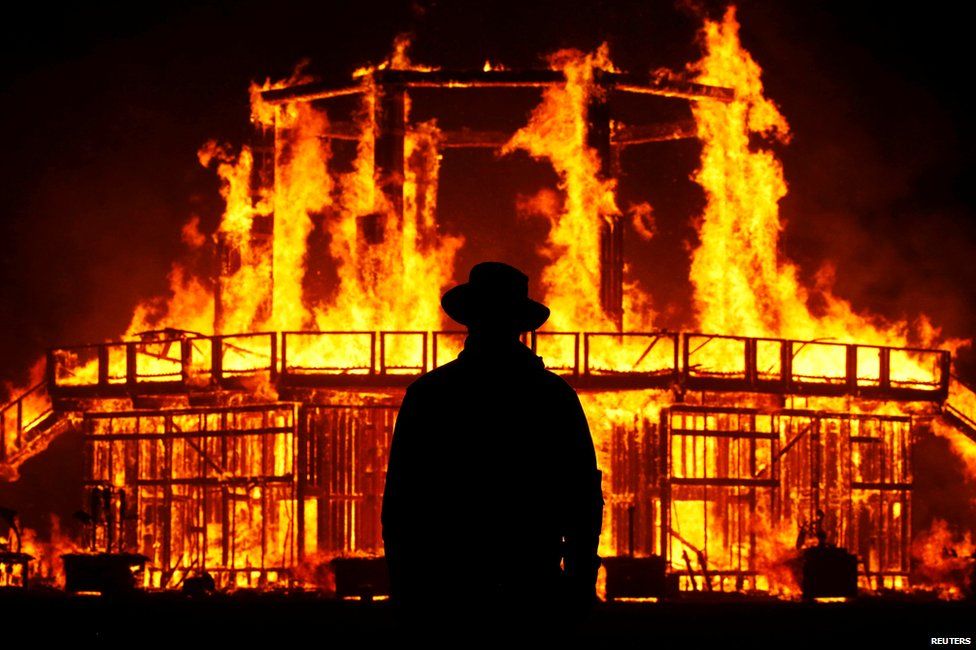 Fire crews say they couldn't get to him straight away because of burning wood falling from the structure.
They had to wait for it to collapse before attempting to rescue him.
According to medical staff, the man wasn't under the influence of alcohol and toxicology tests are still taking place.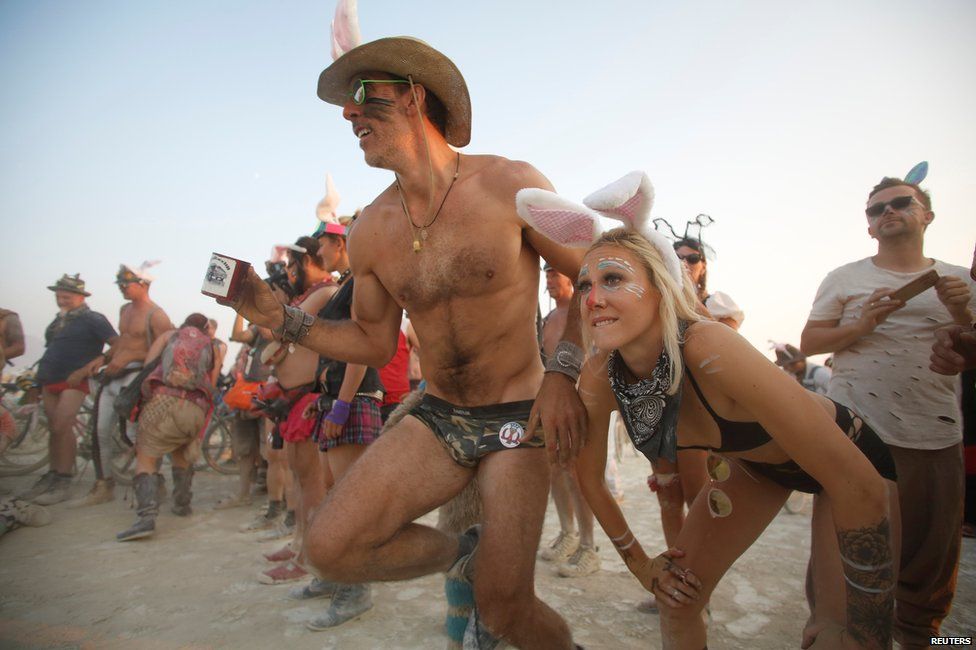 Sheriff Jerry Allen's statement said: "Our hearts and prayers go out to Aaron's family during this unexpected tragedy.
"[This is a tragedy] for juveniles who are allowed to attend the festival and may not have the same coping skills as adults do when they see something this tragic happen before their eyes."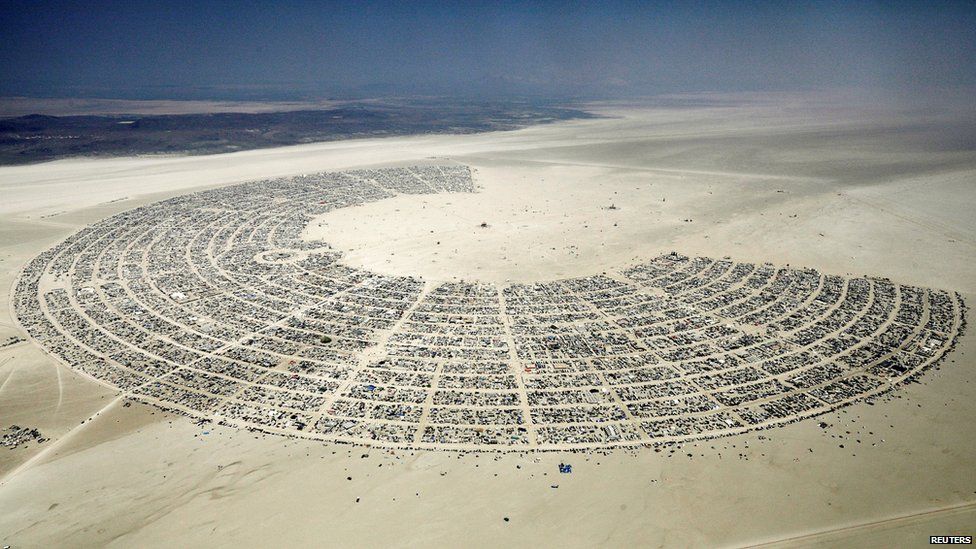 Burning Man describes itself as a community and takes place in Black Rock Desert in Nevada.
It says it's influenced by 10 main principles including civic responsibility, participation, immediacy and "leaving no trace".
It launched in 1986 in San Francisco but switched to Nevada for a separate event in 1990.
Find us on Instagram at BBCNewsbeat and follow us on Snapchat, search for bbc_newsbeat