Muggles turn up at Platform 9 3/4 to wish Albus Severus Potter well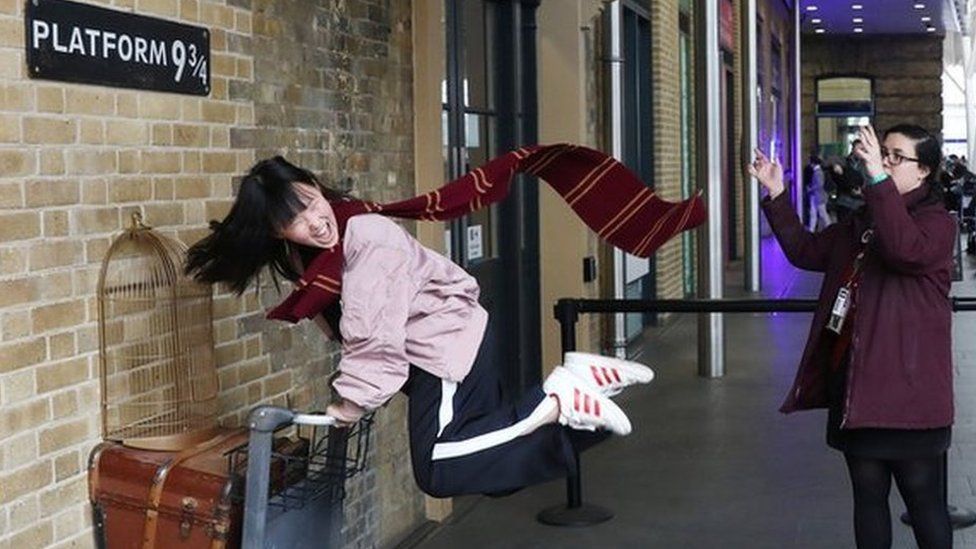 The youngest son of Harry Potter began his first day at Hogwarts School of Witchcraft and Wizardry today.
Albus Severus, named after two of the school's previous headmasters, boarded the Hogwarts Express with other students at 11am.
It's been 19 years since the Battle of Hogwarts took place, when he-who-must-not-be-named was defeated.
Harry Potter led the Order of the Phoenix, and the student's group dubbed Dumbledore's Army, to victory.
Thousands of muggles turned up outside platform 9 3/4 at King's Cross station in central London to wave Albus off and wish him well.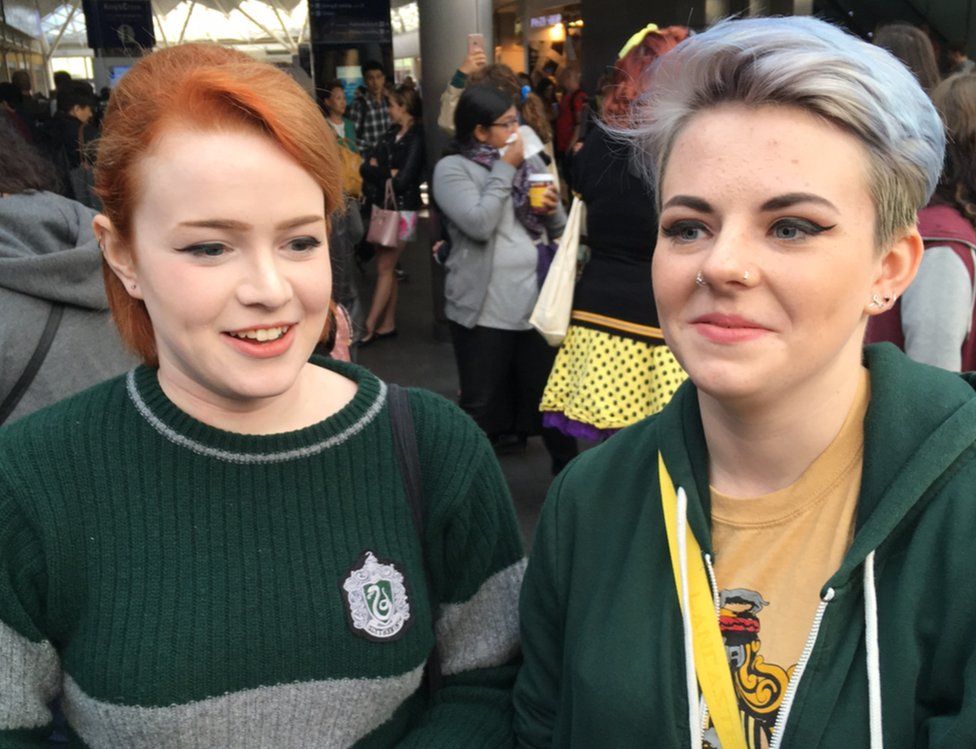 "It's this whole other world that gives you a sense of escapism," Bryony tells Newsbeat.
And her friend Beth agrees.
"I started reading the books with my dad when I was really little," she says.
"So I guess on one hand it's a way to connect and on the other I really like magic, it's so cool.
"Harry Potter history is being made today.
"It's such a sense of community I'm really glad to be here and it's this whole place which makes me feel like I belong there."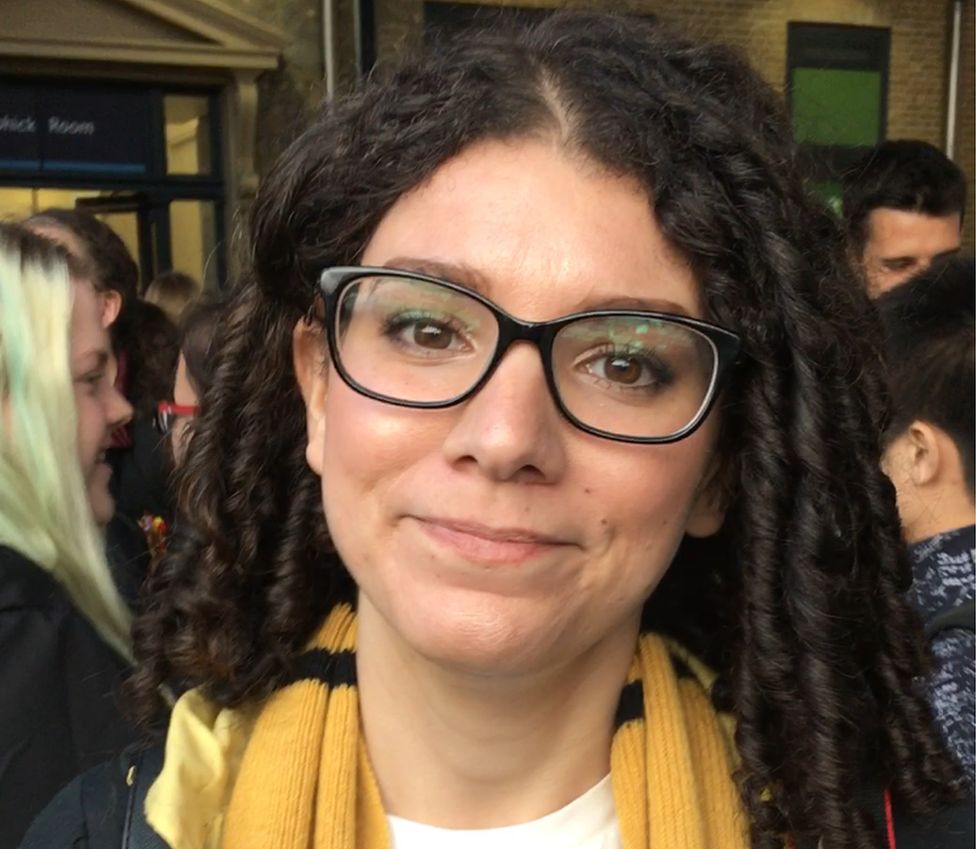 Erica, who's flown in from Melbourne in Australia especially, has dressed in the yellow of Hufflepuff.
"We've been planning this for ten years," she says.
"It's the only event in the book that happened in the future.
"It's a chance to wave goodbye to Harry's kids, its sort of like the real end now.
"I'm also going to Scotland to catch what they used as the Hogwarts express train. I'm also going to Edinburgh to look at the locations where JK Rowling wrote Harry Potter. I'm a huge Harry Potter fan."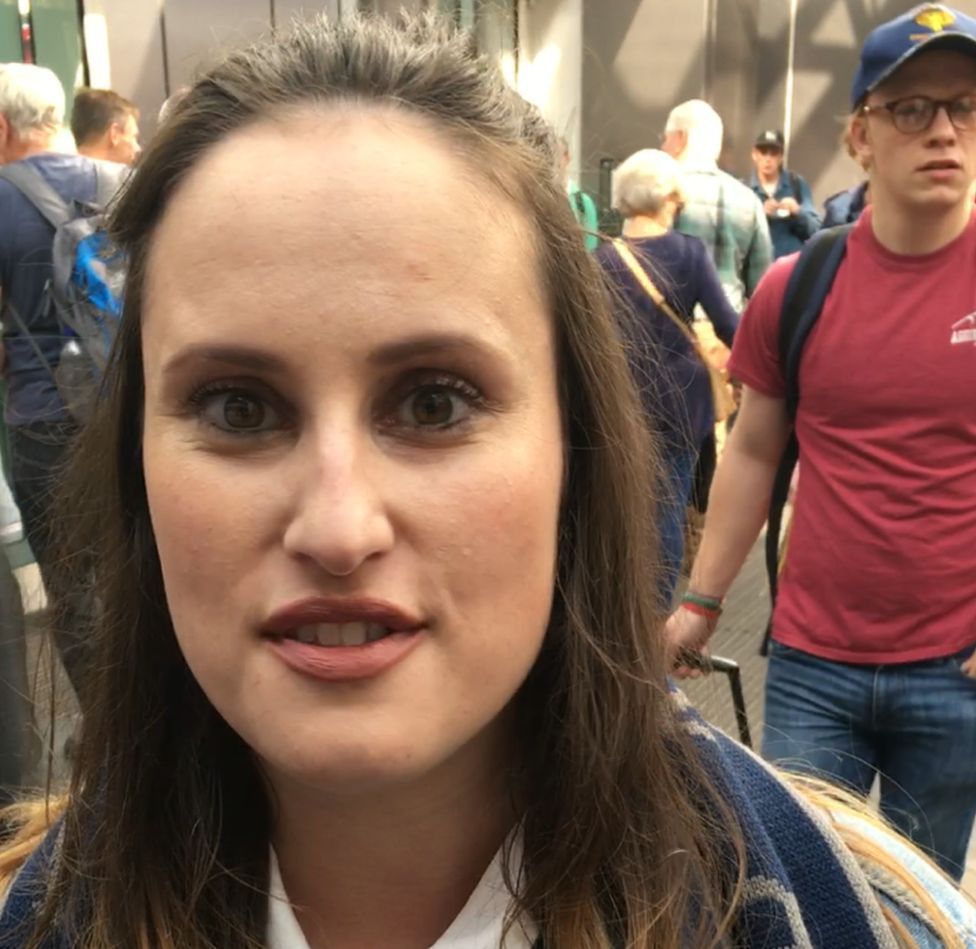 "It's formed what I am today," Linea tells Newsbeat.
"I read the stories growing up and I was inspired by the characters and I was inspired to be like them."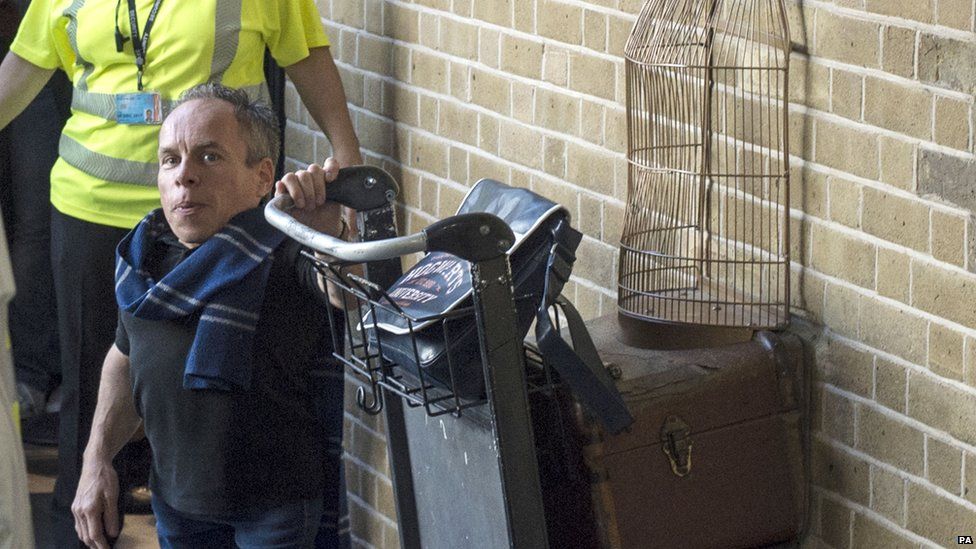 If you're a muggle reading this...
Harry Potter is set between 1991 and 1998, and features seven years of schooling at the magical school called Hogwarts.
The book series ends with an epilogue set 19 years later, with Harry's youngest son boarding the train to school.
That date is 1 September 2017.
In the London play Harry Potter and the Cursed Child, set 19 years later, audiences find out what happened to Albus at Hogwarts.
Find us on Instagram at BBCNewsbeat and follow us on Snapchat, search for bbc_newsbeat