Taylor Swift criticised for new ticket sale scheme after trying to stop touts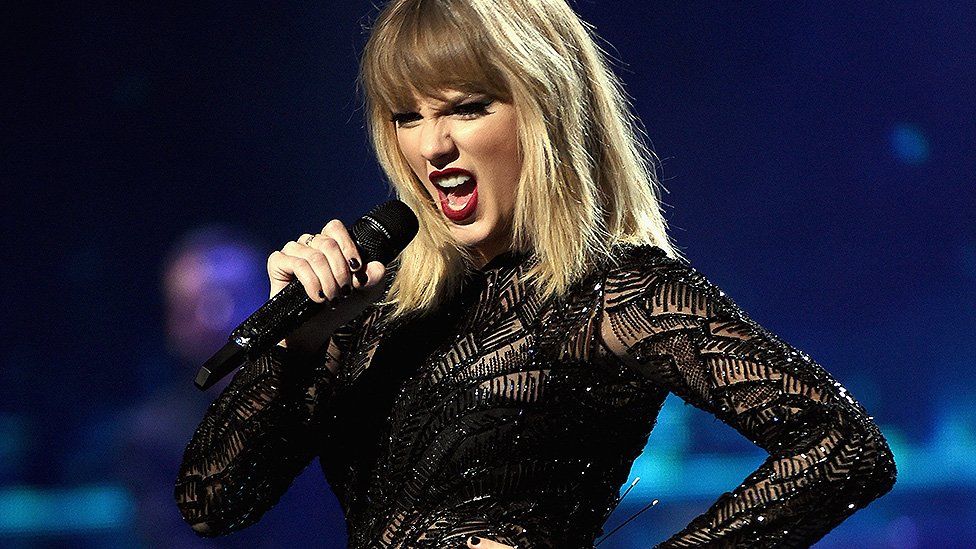 Taylor Swift has been criticised for an anti-ticket tout scheme for fans, which some say exploits her audience.
She's working with Ticketmaster in America to let fans earn "boosts" to improve their chances of getting tickets.
The boosts include posting about her on social media, watching her new video and buying her album or merchandise.
A statement from Taylor Swift's spokesperson says the singer wants to "reward fans for being fans".
"If these same tickets were offered on the open market, scalpers would snatch them up and fans would be paying thousands of dollars for them," the statement continues.
"Scalpers and bots will not take the time to engage in legitimate fan activity. Taylor rewarding her fans for posting selfies, watching youtube videos and downloading her albums, things her fans are already doing, is a great thing."
Doing any of these activities will put fans ahead in an online queue when tickets to Taylor Swift's live shows go on sale.
But the scheme's been criticised by music fans and some musicians.
British star Rou Reynolds from Enter Shikari tweeted about his disgust over the strategy.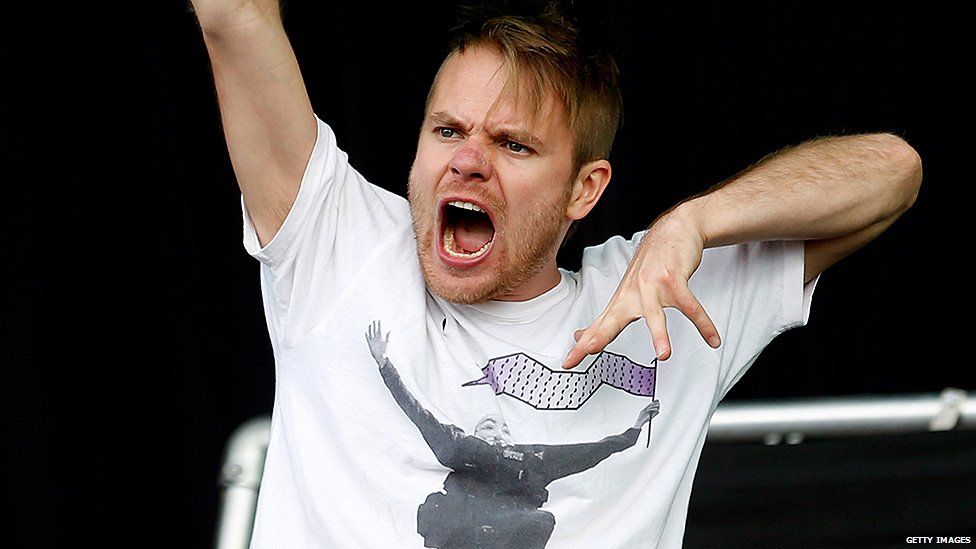 "The most sickening thing is that this ultra-capitalistic exploitation of fans is beneath a veneer of morality - stopping ticket bots/touts," Rou wrote on Twitter.
He accused Taylor of "replacing" the ticket touts herself.
He also accused her of prioritising "profit over people" and "accumulation over art".
Taylor Swift's partnership with Ticketmaster is part of the ticket website's #VerifiedFan service, which lets fans register their interest with the site to get a special code to access pre-sales.
The singer's fans are still able to register to get a code for ticket pre-sales, but those who spend money and do more online will be in a better position in the queue for tickets when they become available.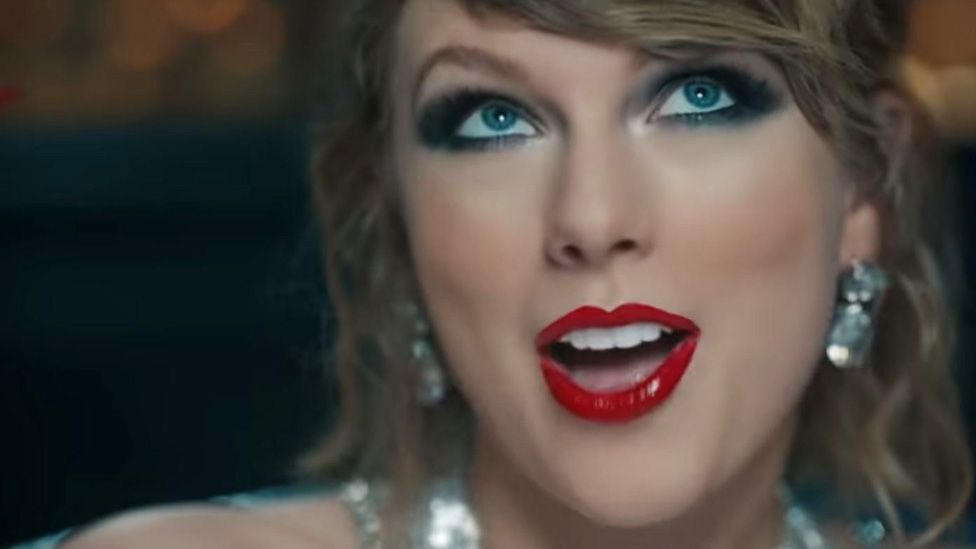 Other artists have attempted to combat ticket re-sales, including ticket holders being required to provide ID which matches the name on the ticket at some gigs.
But UK experts believe Taylor Swift's strategy is still open to exploitation by touts.
"What's different here is all the social boosts," Mark Mulligan, from technology consultancy Midia Research, tells the BBC.
It's a far from watertight way to deal with bots
Mark Mulligan
Midia Research
"Most of those things bots can generate. Fake plays on YouTube and Spotify are a well understood problem in the industry.
"Fake Twitter accounts, posts and Facebook likes, every single one of those can be auto-generated.
"Skewing the boosts towards people buying things like merch and music makes it harder for bots to do it."
But he says the profit from re-selling a ticket could still make it worthwhile for a ticket tout to spend money on Ticketmaster's incentive scheme.
"If you consider you can sell a ticket for perhaps 10 times the face price for heavily in-demand concerts, then a scalper can factor in the cost of buying a T-shirt or CD - it becomes a good investment knowing you'll still profit at the end of it.
"All in all, it's a far from watertight way to deal with bots."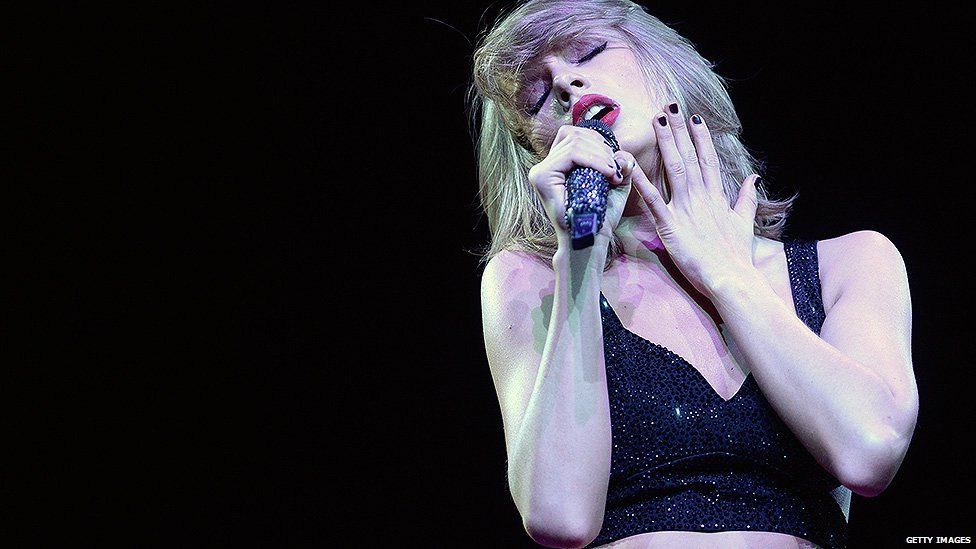 Taylor Swift has been accused of using her Ticketmaster scheme to increase albums sales and making it easier for wealthy fans to jump the online queue for tickets by spending money buying albums and merchandise.
But many fans are defending her and say they support her attempts to crack down on ticket touts.
"So as a Taylor fan I'm gonna weigh in on this seeing as everyone seems to be rushing to our defence," a Taylor fan called Lottie wrote on Twitter, in response to Rou Reynolds' original post.
"Fans that can't afford to buy the album probably also can't afford to buy tour tickets. Let's be realistic here."
In a statement, Ticketmaster said: "Our verified fan program has been very successful in proving its ability to keep bots and scalpers out of the ticket buying process."
"This new program extension rewards Taylor's fans for the support they have always shown, by engaging in everyday behaviours that are a core part of their experience with her."
Find us on Instagram at BBCNewsbeat and follow us on Snapchat, search for bbc_newsbeat