This is the Cajun Navy, which is helping the people of Houston after Storm Harvey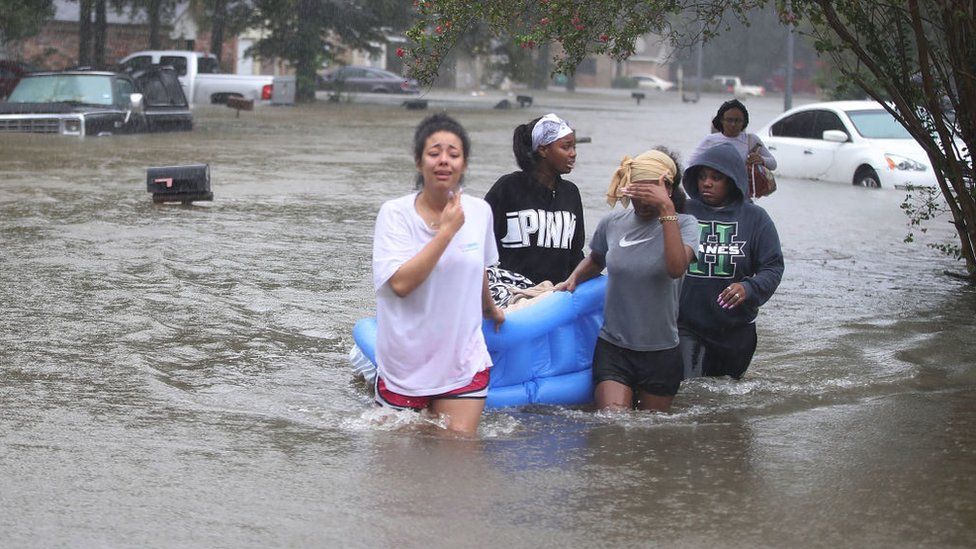 More than 30,000 people have been evacuated from their homes in Houston after heavy rainfall from Storm Harvey caused extensive flooding.
No evacuation was ordered by the local government, leaving many trapped in dangerous areas and emergency services have been stretched.
The so-called Cajun Navy, run by volunteers, has stepped in with their own boats to help people affected.
The Louisiana group came together after Hurricane Katrina in 2005.
It's co-ordinated rescue efforts ever since after natural disasters like hurricanes and tropical storms.
Cajun Navy organiser Clyde Cain told CNN: "Our goal is to help people get out if they are trapped in their homes or apartments, get them to safety."
The group sent 20 boats on a 300-mile trip to Houston on the back of trucks.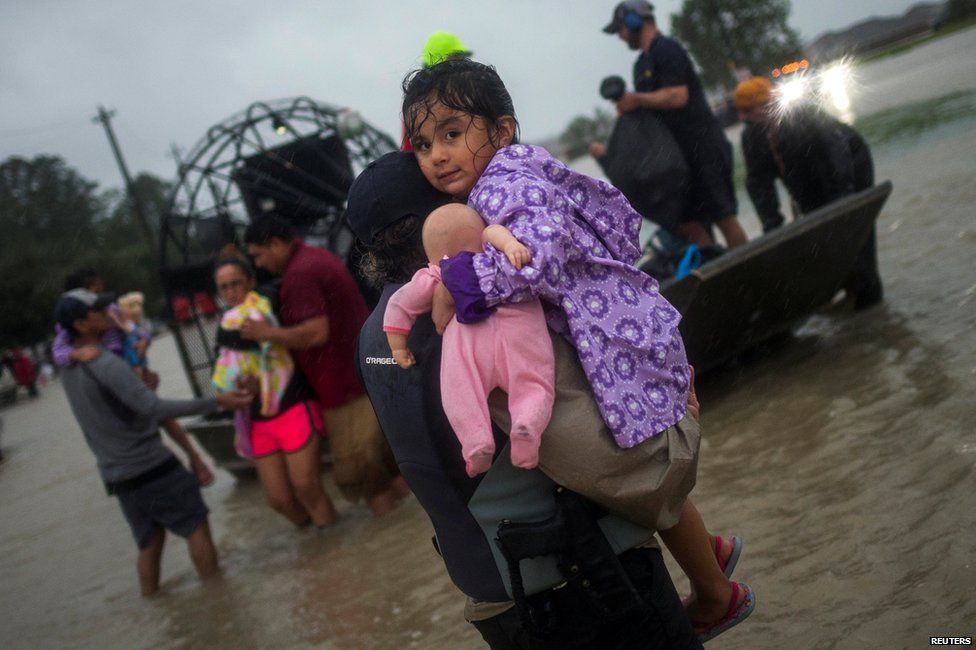 Since Katrina in 2005, the group has grown and co-ordinates rescue efforts through its Facebook page.
It helps people prepare for storms, with food distribution, and helps in rescue operations.
Social media plays a big part too, as people post messages to alert them to places needing assistance.
A volunteer from the Cajun Navy, which has no connection to the US Navy, also spoke to the American news network about how he was inspired after receiving help during Hurricane Katrina.
Joshua Lincoln said as soon as he heard about Houston, he had to leave work and help.
"In my life I've been through a lot of storms including Katrina," he said.
"Seeing how people in Texas responded and helped us in a disaster kind of tugged at my heart.
"My house was flooded and I lost all kinds of things during Katrina."
Louisiana is expected to be hit by Storm Harvey as well, which has now been downgraded from a hurricane to a tropical storm.
That means that the Cajun Navy may find themselves going back home.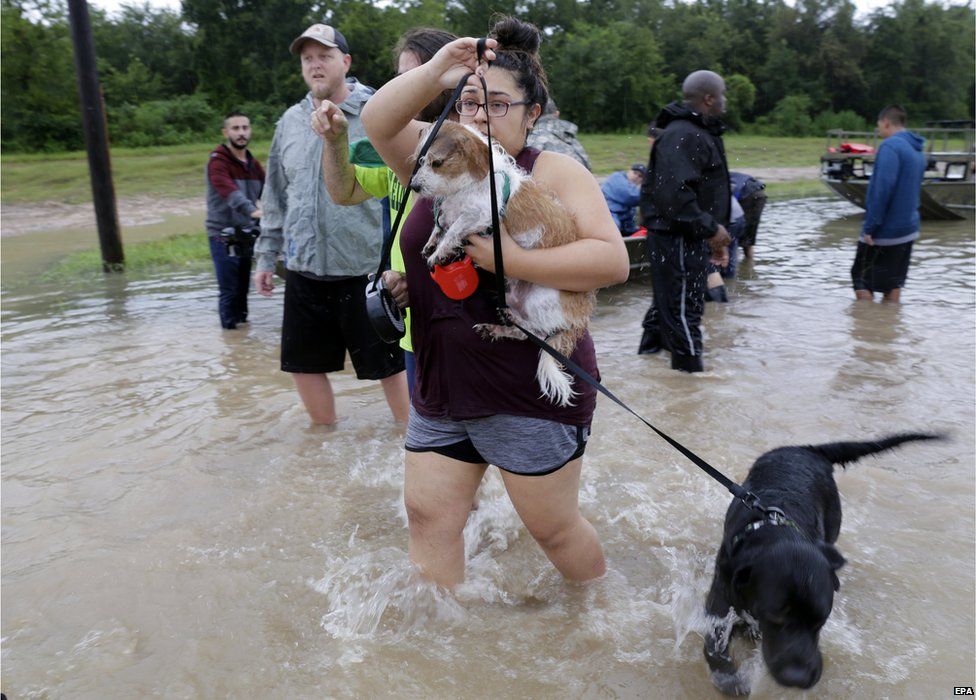 US President Donald Trump is visiting Texas on Tuesday, and possibly Louisiana, after states of emergency were declared in both places.
He says Texas faces a "long and difficult road" in the clean-up process.
Find us on Instagram at BBCNewsbeat and follow us on Snapchat, search for bbc_newsbeat