Kasabian's Serge persuaded Noel Fielding to take the Great British Bake Off job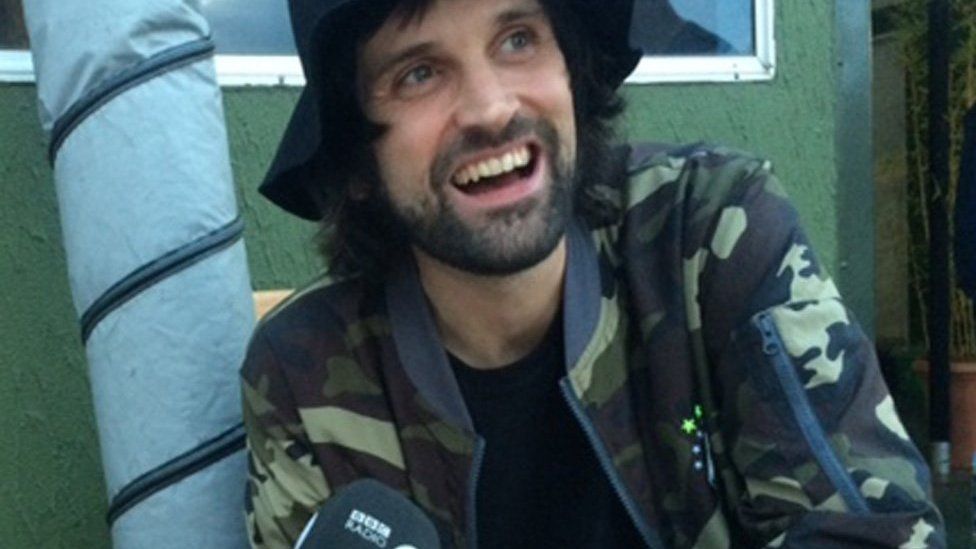 Serge Pizzorno says Noel Fielding's role as a presenter on Great British Bake Off will "open doors" for teenagers to get into different types of art and music.
The Kasabian guitarist says that having him on a mainstream TV show will encourage children to "get into art, [and] get into music that's not the same six pop acts".
Serge says he encouraged alternative comedian Noel to take the job.
"We had a conversation," he says.
"It was funny, we just laughed. I was like, 'Well, it's an adventure isn't it?'"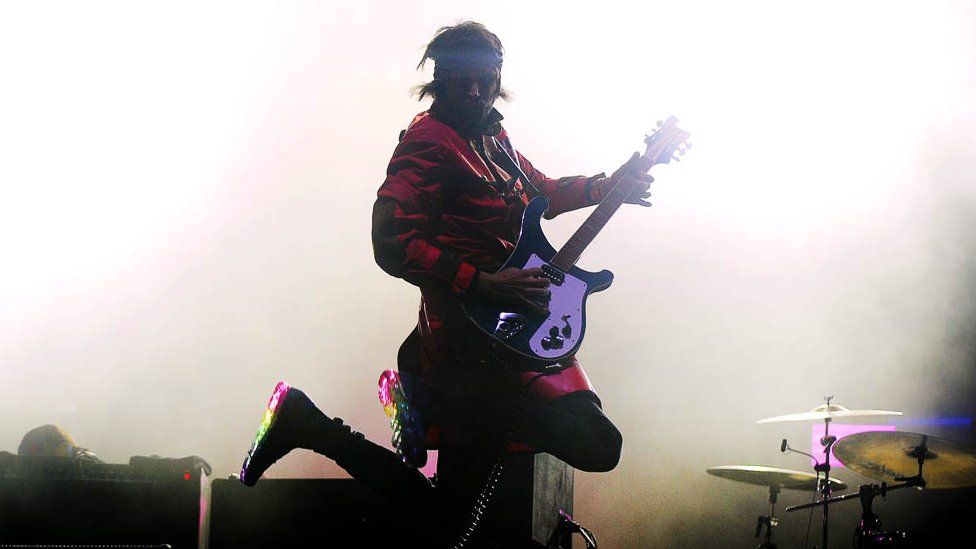 He also suggested that the Great British Bake Off salary would allow his friend to keep pushing boundaries in experimental comedy.
"It will enable him to do more insane stuff, which is what I like better than anything," says Serge.
"If it means that he can just do that for the next 30 years, then that's amazing."
The pair collaborated on Noel Fielding's Luxury Comedy on Channel 4, as the band The Loose Tapestries.
Noel Fielding appeared on stage during Kasabian's performance of Vlad the Impaler at Reading Festival.
At the end of the song, Noel grabbed the mic and said, "I also present a cake show".
Watch Kasabian's Reading set on BBC Music.
Although he's been on mainstream shows such as Never Mind the Buzzcocks in the past, Serge says Bake Off will give Noel another level of exposure to young people who may struggle with not conforming.
"The great thing is he will open the doors for people who will get into art, who will get into music that's not the same six pop acts.
"That's what's really exciting - to see what happens to those kids."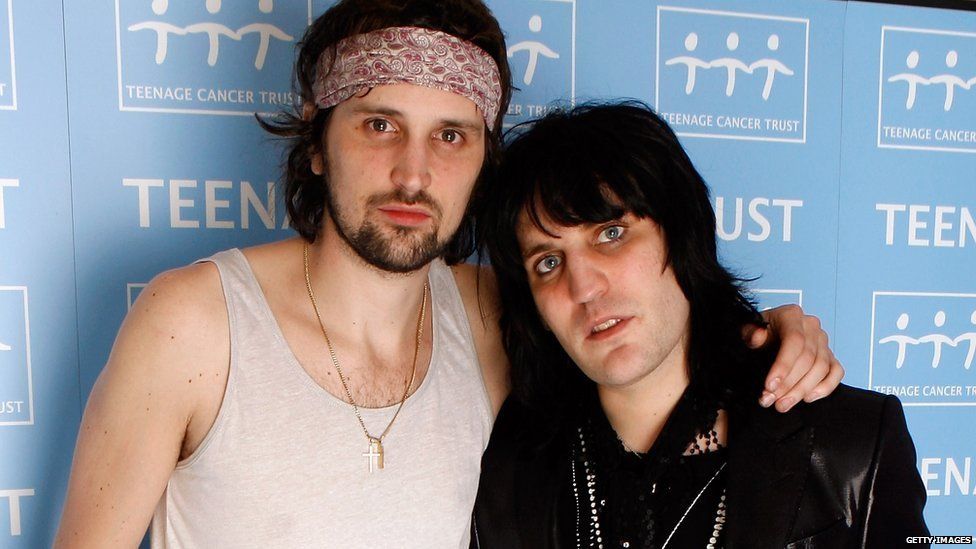 The contestants will benefit from it too, he says.
"The people that are baking their cakes will buzz off someone like that being around, who's not on their case. I can only see it being great."
And he thinks that audiences might be surprised by Noel once Bake Off starts on Tuesday evening.
"I don't know what people are expecting him to do, but all I can say is that he's one of the most beautiful souls I've ever met.
"He's kind, generous, super-intelligent and really charming."
Find us on Instagram at BBCNewsbeat and follow us on Snapchat, search for bbc_newsbeat