The 19-year-old helping to stamp out homophobia at music festivals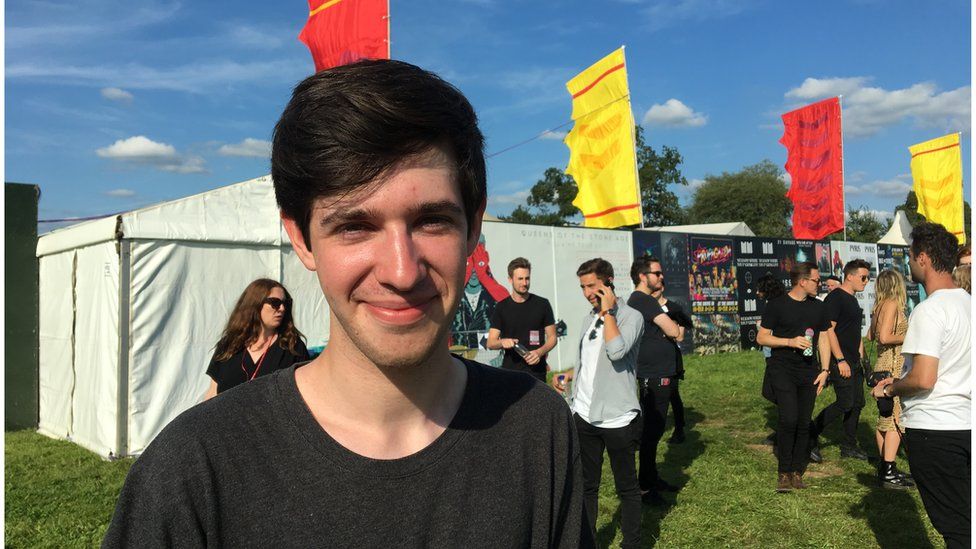 If you were at V Festival or Reading and Leeds this year, you may have noticed some LGBT videos playing in between sets.
It's all down to one 19-year-old who was fed up that he, and lots of people he knew, were experiencing homophobia.
So Dave Olshanetsky wrote to Melvin Benn, the boss of Festival Republic, who runs festivals worldwide.
To his surprise, he wrote back and now they are working together to stamp out homophobia at music events.
"I'd gone to a festival before with a guy, and these girls were just pushing us," Dave recalls.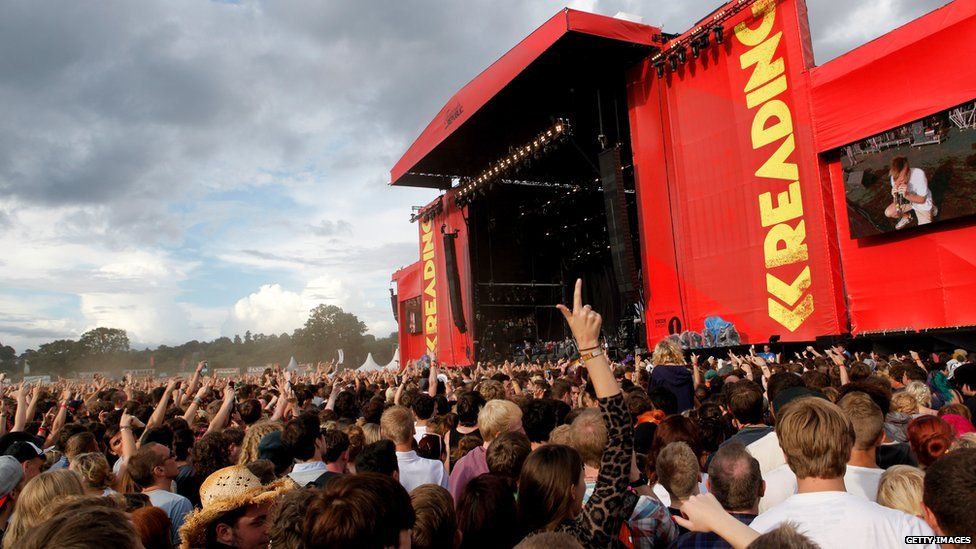 "At first I thought they were just trying to get to the front and then we saw their main issue was just with us.
"It only happened after they saw us kiss and they had a bottle of wine and they tried to pour it all over us."
He says he complained to the security guards but they said there was nothing they could do because there was nothing in their rules about homophobia.
Dave has a big following on his Tumblr account and says people were messaging him with similar stories.
"So I found Melvin Benn's email and wrote to him," he tells us backstage at Reading Festival.
"I said, 'I've experienced some of this stuff personally and here are the statistics from other festivals showing this is a widespread issue and nothing is being done about it.'"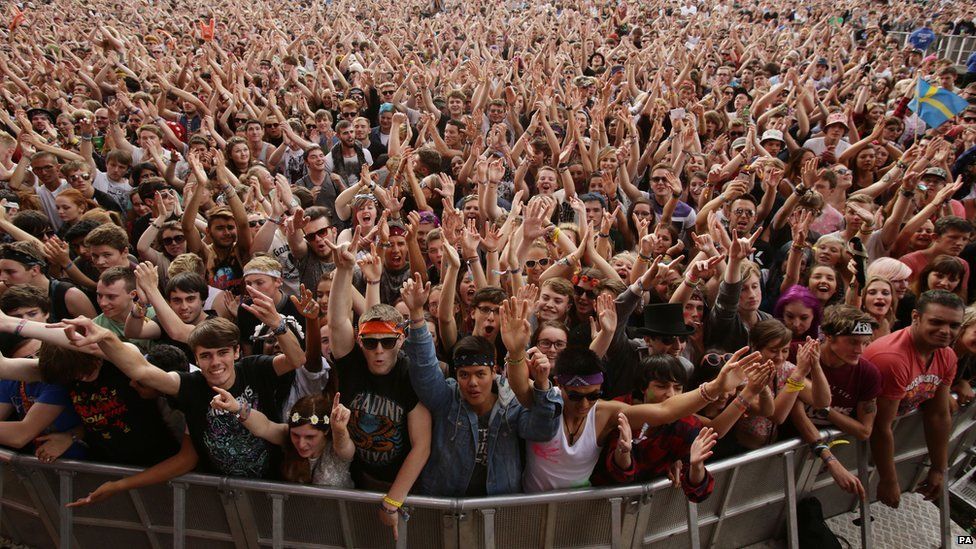 He says Melvin Benn responded and asked to meet him so they could figure out how to tackle the issue.
"Firstly, we decided that all security staff needed to know various homophobic slurs and slang," he explains.
"They should treat them the same as if they heard a racist term and if they hear it, they'll cut the person's wristband off and they will be thrown out.
"There are also videos we have helped to create that are played at every festival from Wireless to Download, V to Reading and Leeds.
"They show that festival culture and diversity is really important and if you are someone who wants to tell two guys kissing to stop then this is not the place for you and it won't be tolerated."
These plans were only decided in May just as the festival season was beginning.
The videos are played at all the festivals run by Melvin Benn and Dave says the festival boss has been speaking to other festival organisers too.
He also says there are more plans that could be implemented next year.
These include an LGBTQ hour at the silent discos plus more LGBTQ representation at festivals.
Find us on Instagram at BBCNewsbeat and follow us on Snapchat, search for bbc_newsbeat