Reading Festival achieves 'disability gold' status for its access to live music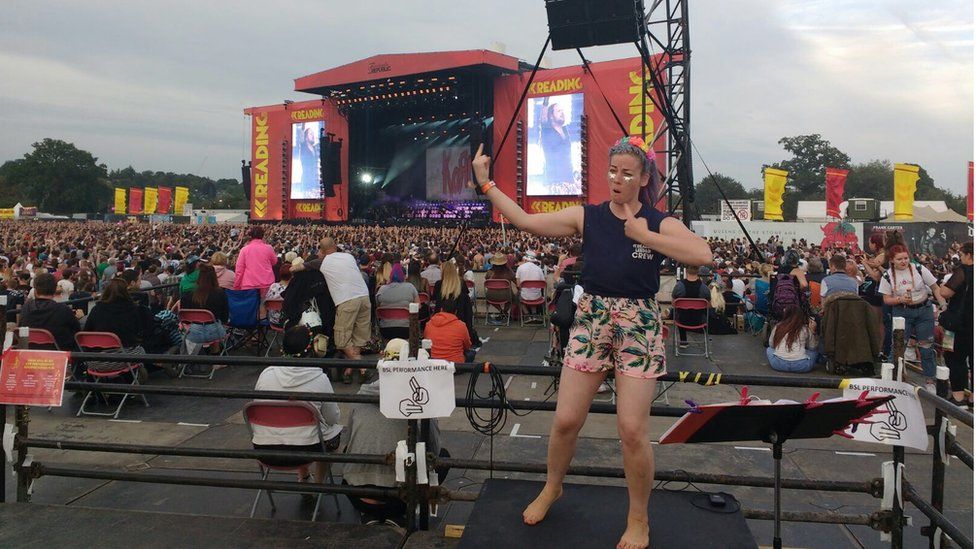 Reading Festival is joining Glastonbury in achieving the gold standard from the leading disability charity in the UK.
Attitude is Everything campaigns to improve deaf and disabled people's access to live music.
It says Reading Festival has shown commitment to its disabled customers for the past five years and keeps moving forward with disability access.
"Attitude is Everything started at Reading Festival," the charity's chief executive Suzanne Bull tells Newsbeat.
"I came when I was 17 years old and there was literally nothing.
"Then from 1995, there was the first viewing platform on the main stage but not many people on it.
"Since then I just kept asking people what they wanted at festivals and we just really built up the services from there."
Now the site has viewing platforms on every stage and two for the two biggest stages.
There is also a campsite with accessible toilets and showers.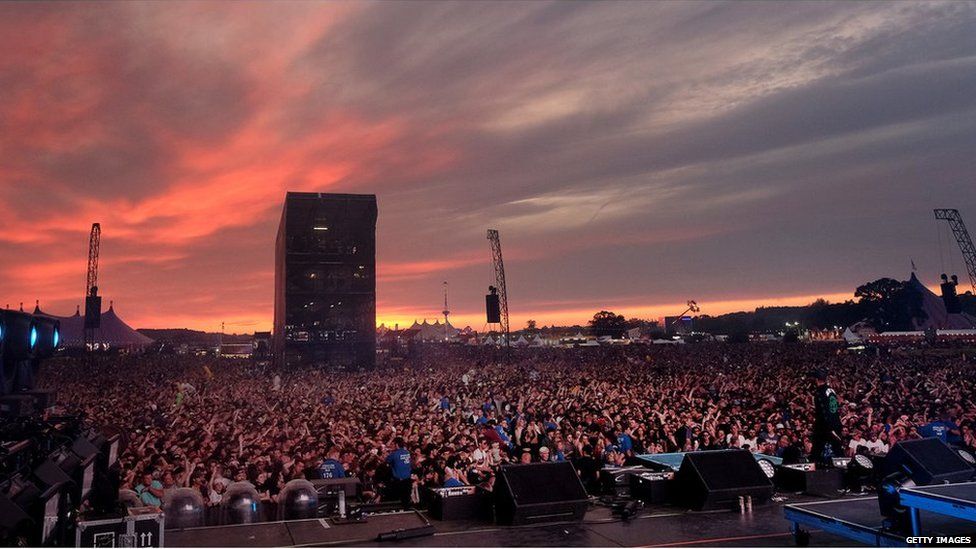 Suzanne says there is also a volunteer team which runs an information tent on the campsite.
But she says there is still a lot more work to do, including welcoming deaf people into the festival crowd.
"A lot of people think deaf people aren't interested in music. Well of course they are," she tells us.
"I also think there is more to do with autism and people with a learning disability.
"How do you make a site like this, which is very noisy and crowded, comfortable and welcoming?"
She says there is a lot to explore and they are working on producing a guide for the music industry, written by people who are autistic or have learning disabilities.
But it's all positive for Reading Festival, with more young people with disabilities feeling they can join in.
"To be honest, younger people expect to be at a festival," she says.
"Also people who are newly disabled who think, 'I don't think live music is for me' and 'I can't do this any more.'
"They come here and they think, 'Oh My God I can' and I have seen a lot of people have those experiences."
Find us on Instagram at BBCNewsbeat and follow us on Snapchat, search for bbc_newsbeat