What ban? Glass Animals to bring Pineapples to Reading Festival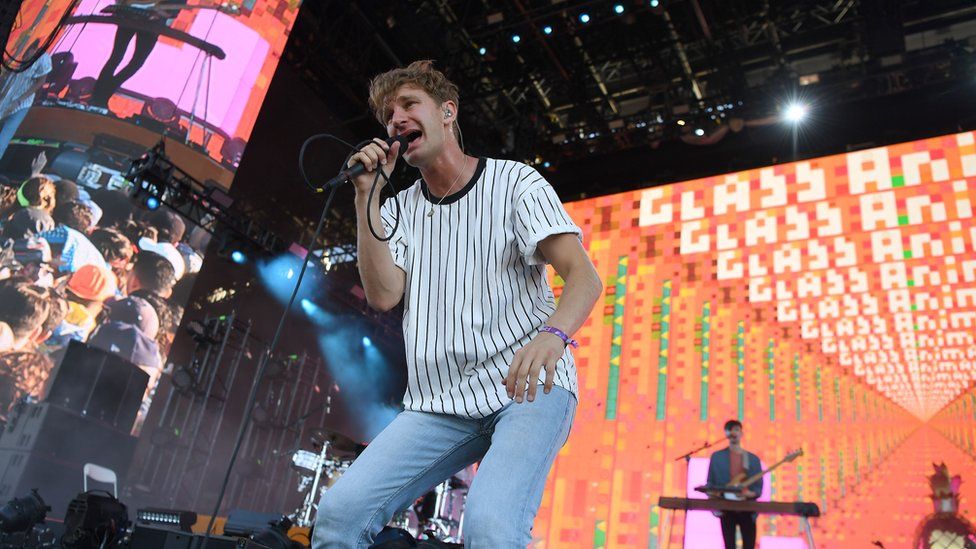 Glass Animals have brought thousands of pineapples to Reading Festival despite the fruit being on the on the banned items list.
The band are now synonymous with the fruit and feel they may be the reason for the ban.
Pineapples feature in their artwork, stage props and also the lyric "pineapples are in my head".
"I laughed when I saw the article about the ban," drummer Joe Seaward tells us backstage at Reading Festival.
"I saw it as a challenge," says frontman Dave Bayley. " I saw it as 'how many pineapples can we get in?'"
They have brought a lot in, thousands in fact.
They were going to keep it as a surprise but clearly the excitement of their mischief was too much.
"Should I just blow it?" Dave asks Joe.
"We have a plan, we have brought thousands of pineapples but I can't say anything else. It's a bit cheeky."
They don't seem to be too worried about getting in trouble by ignoring the ban, even though they say they haven't run it past festival organiser Melvin Benn.
"Rules are there to be broken, that is how I live my life," laughs Joe.
"I think we will be ok," adds Dave.
"We genuinely had to run the plan through Reading City Council and it's got the tick.
"So no legal trouble but we might not be playing Reading again."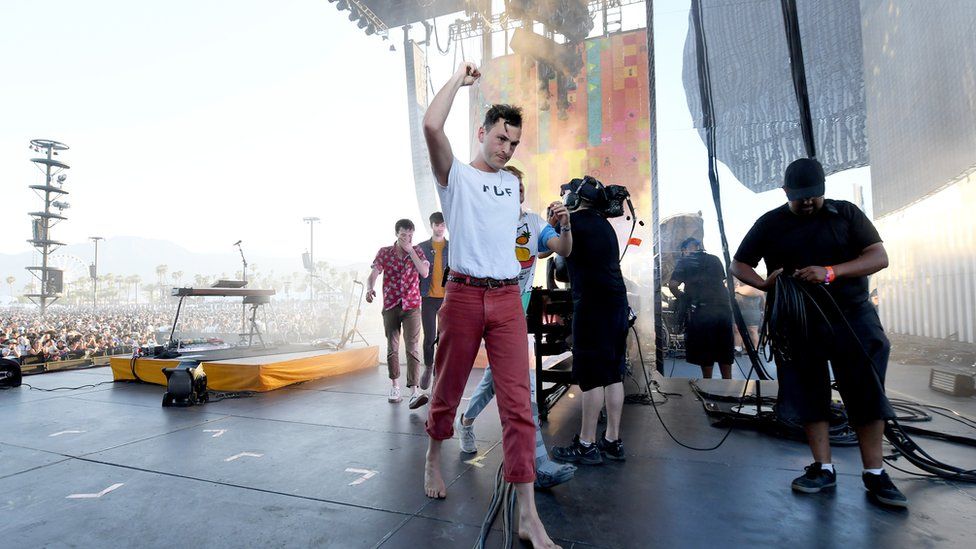 They feel the ban was unfair and coined the word "fruitist" as no other fruit was banned.
If you are wondering about the origin of the pineapple and Glass Animals, well Joe tells us it was all to do with a guy who was doing the artwork for their first record.
"This guy had put a fruit bowl at the front and there was a glaring hole where a pineapple should have been," explains Joe.
"Dave asked him to put a pineapple in it.
"From there people started bringing them to shows and we started taking them and putting them on stage and then it went on from there.
"And now it is just out of control."
Find us on Instagram at BBCNewsbeat and follow us on Snapchat, search for bbc_newsbeat