My life as a Las Vegas ring girl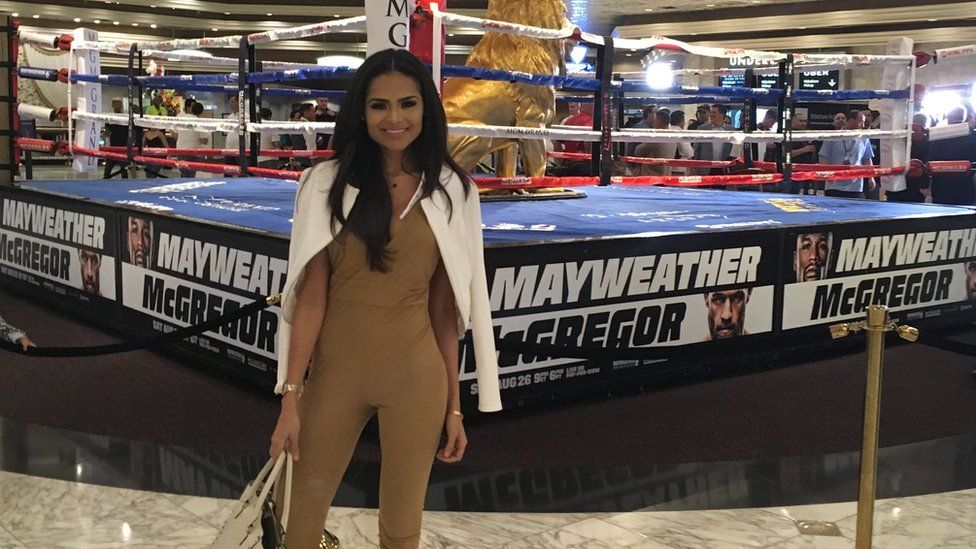 In the early hours of Sunday, Conor McGregor will make his professional boxing debut against Floyd Mayweather in Las Vegas.
But it's not just the boxers getting ready for the fight.
Newsbeat has been to meet Janira Kremets, a Vegas ring girl, to find out what it's like to be so close to the action.
"Imagine keeping your balance, not shaking from the nerves and then holding the sign," she says.
Janira is a model and so-called ring girl living in Las Vegas.
She made her debut in the ring when Floyd Mayweather fought Manny Pacquiao in 2015.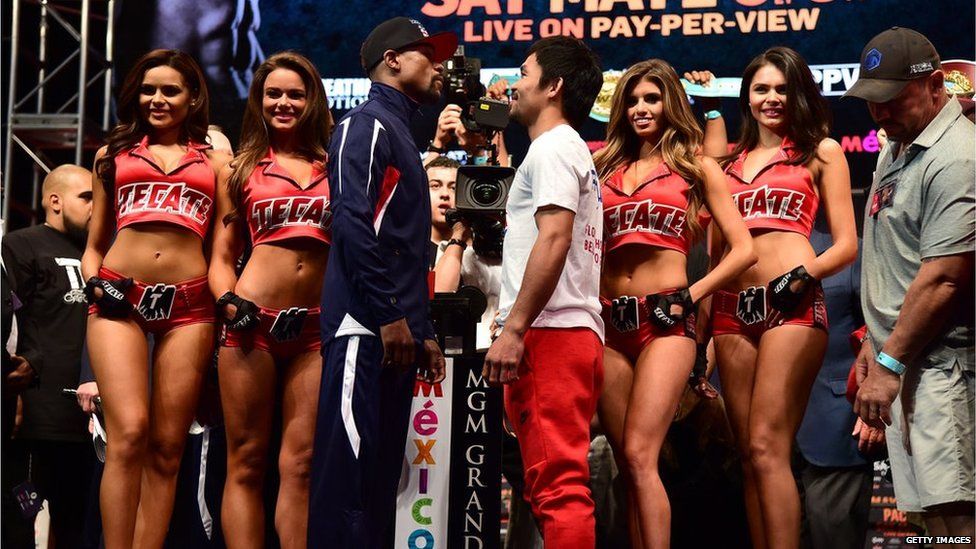 In boxing, it's the job of the ring girls to provide the glamour in a big fight.
They stand by the boxers in the build up to the bout and then tell us what round it is by walking around the ring holding numbered placards.
"You have to be perfect at all times, if I'm caught not smiling…oh God, I can't wait to see the memes," Janira tells Newsbeat.
"I practise my smile sometimes at home."
It's a job with a lot of pressure
Janira says her first fight was "a scary" experience.
"You think like, these guys are a big deal. It's nerve wracking but actually all the fighters have been so wonderful."
She tells Newsbeat, Floyd Mayweather is "awesome".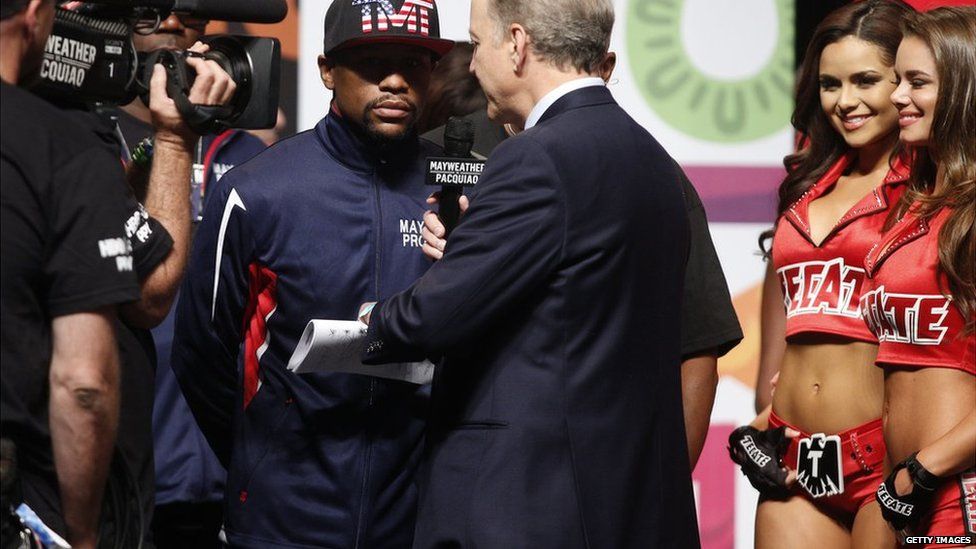 "I don't care what anybody says out there ok, he's a nice guy, he takes care of his people and that's all I have to say. He's not 49-0 for nothing."
On Saturday night Floyd Mayweather is trying to extend his unbeaten record to 50 wins.
Getting ready for the ring
Having all eyes on you means there's pressure to stay in shape.
"It's a lot of dieting girls and it sucks. I can't have enchiladas," she jokes.
"It's a lot of work. It's not just looking good it's definitely personality."
Isn't it all a bit old fashioned?
Janira thinks critics of ring girls and podium girls need to be more open minded.
"It's not like we're strippers or anything guys, calm down everyone, it's just a little bit of cleavage", she says.
"I think our outfits are fine. We are in Vegas."
Find us on Instagram at BBCNewsbeat and follow us on Snapchat, search for bbc_newsbeat