Newsbeat meets the man behind Conor McGregor - John Kavanagh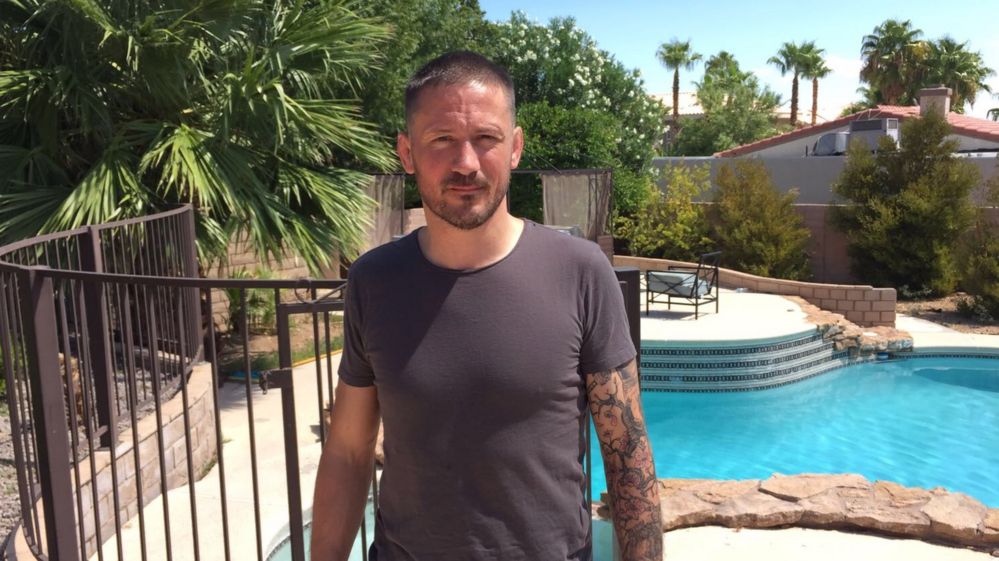 With just hours to go before he makes his professional boxing debut, Conor McGregor's coach invites us to his training camp.
John Kavanagh's been working with the Irishman for 12 years.
On Saturday, the mixed martial artist will make his boxing debut against one of the sport's greatest, Floyd Mayweather.
At his Las Vegas base, John Kavanagh tells us how they've been preparing for the fight and what Conor's really like.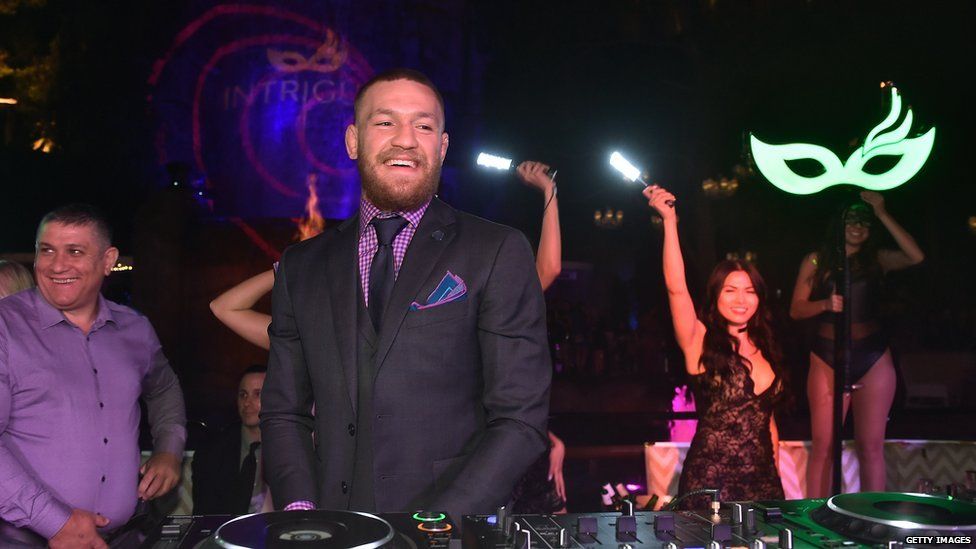 "Nothing crazy stood out on day one", says John.
He gets asked a lot whether he could tell if Conor had something special when they first began working together, but the answer is no.
"He walked in just like a couple of hundred fighters before him and a couple of hundred fighters since.
"We've been behind the scene for 10 years before he got noticed and now the last couple of years I'm told he's an overnight success."
John is based in Dublin and has been working with Conor from the beginning.
"We've been together 12 years now. It sounds like a marriage doesn't it?
"He's like my kid brother. We have our disagreements but the big picture is we're laser focused on the same thing. We both are very passionate about what we do, we both love our sport, and we're very close."
Conor McGregor is a star of the Ultimate Fighting Championship but when it comes to his personality, what you see is what you get - according to John.
"Honestly, go onto YouTube, put in his name and watch a few interviews, better still watch his interviews from 10 years ago. You will see the same individual, very self-assured (some might say cocky), very confident.
"He makes bold predictions but he backs it up with very, very hard training."
John says Conor is a dream to coach because rather than having to encourage him in the gym, he has to do the opposite.
"I've been doing the sport [MMA] quite a while now, about 20 years and I've never met somebody who trains like him."
The team has been studying Conor's opponent, Floyd Mayweather, to help prepare for Saturday's fight.
"One good thing I guess we have in our favour is we have 49 boxing fights to study of his and he's got zero boxing fights to study of ours.
"It's kind of like cheating for an exam. We got the exam paper a little bit early.
"We won't make the same mistake as the other 49 guys."
And that's because Floyd Mayweather is unbeaten in all of his 49 professional boxing matches.
Despite that, John's feeling confident going into the fight.
"I don't think Conor will edge him by a point or two, I believe he'll stop him and I've said I think he'll stop him in round six."
Find us on Instagram at BBCNewsbeat and follow us on Snapchat, search for bbc_newsbeat