Crowd zorbing and cake throwing, plus other weird things at UK festivals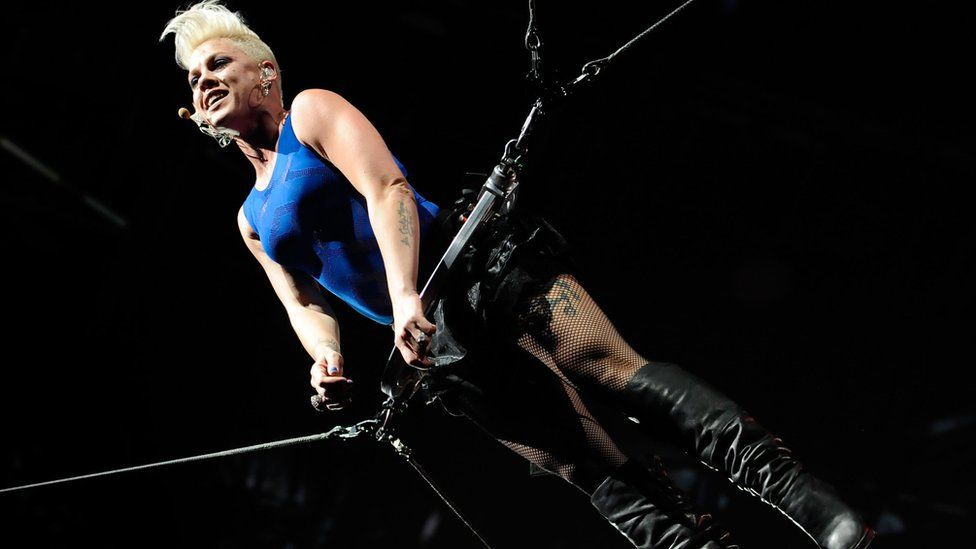 Pink served up some of the strangest things seen at this year's V Festival in Essex.
She was swung onto site by a crane - before jumping down to the stage below.
The singer then disappeared off-stage before returning inside a giant inflatable ball to zorb over the crowd.
And it turns out plenty of the artists Newsbeat spoke to backstage have seen their fair share of strange things at festivals.
Awkward dad dancing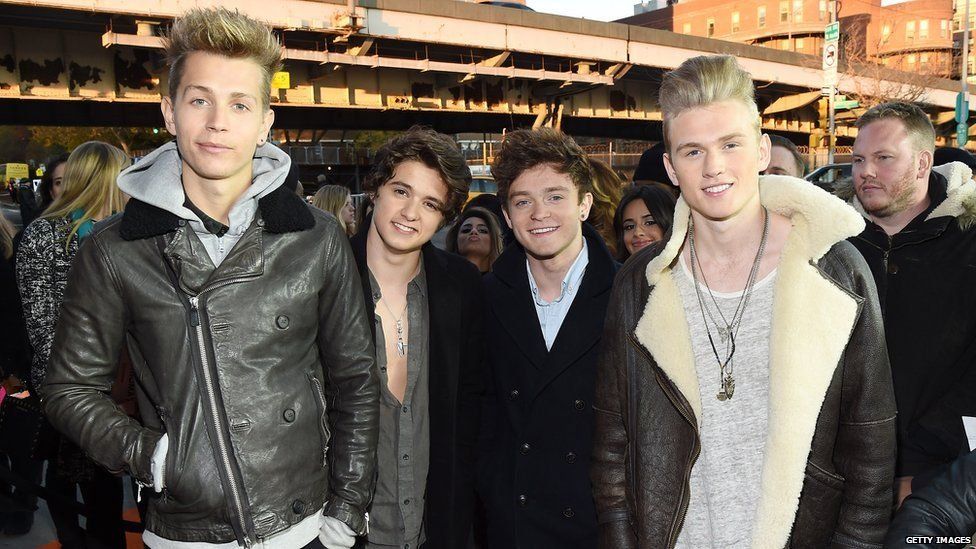 "A video went viral of a dad dancing to one of our songs," James McVey from The Vamps told us.
"It had millions of views and it was us playing live at a festival, he was loving it."
Warning: Third party content, may contain ads
When the queue for the loo is really long
DJ Locksmith from Rudimental had never been to a festival before playing with the band.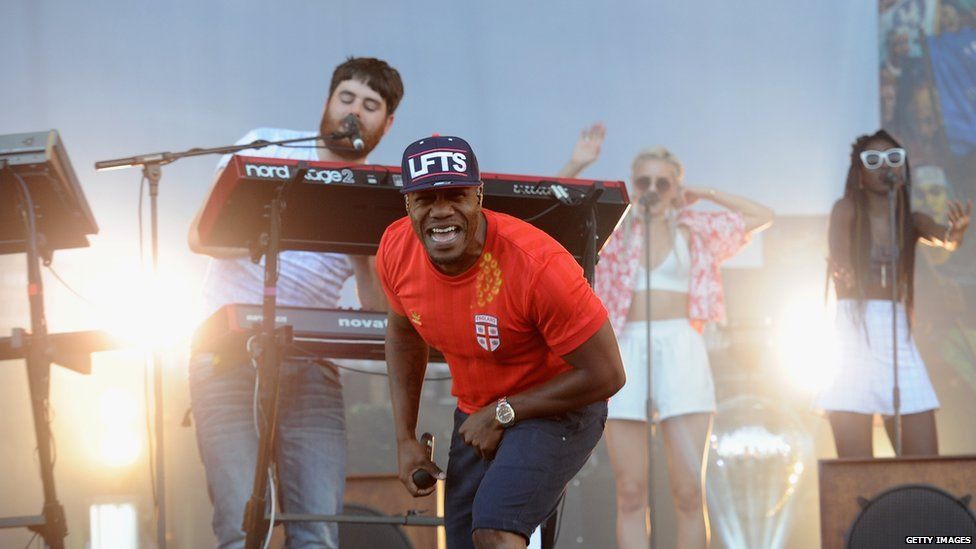 He got a bit of a shock when he first arrived.
"We were driving backstage to get to our stage and everyone was taking a pee at the fence in a row," he said.
"Women and men.
"Everyone said, 'Lockie come to a festival, it will be good' and I am seeing people with their bits out, there was about 20 of them."
When it all goes quiet
James Arthur witnessed an almost silent crowd at a festival in Europe once.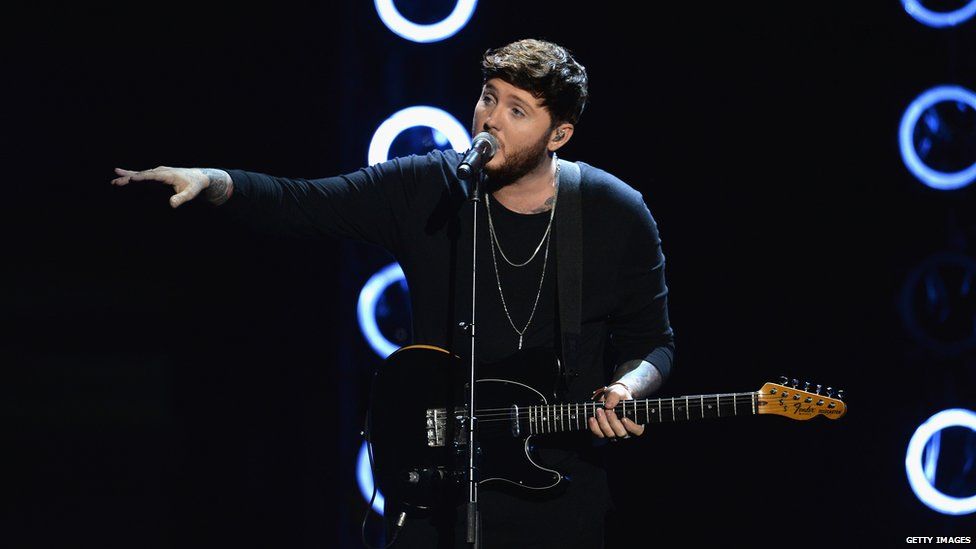 "Green Day were playing and the crowd were just quiet, stood still," he explains.
"They were clearly enjoying it but they were just stood still looking at them in awe, it was strange."
Let them eat cake
For EDM DJ Steve Aoki, his own show always provides the most random moment.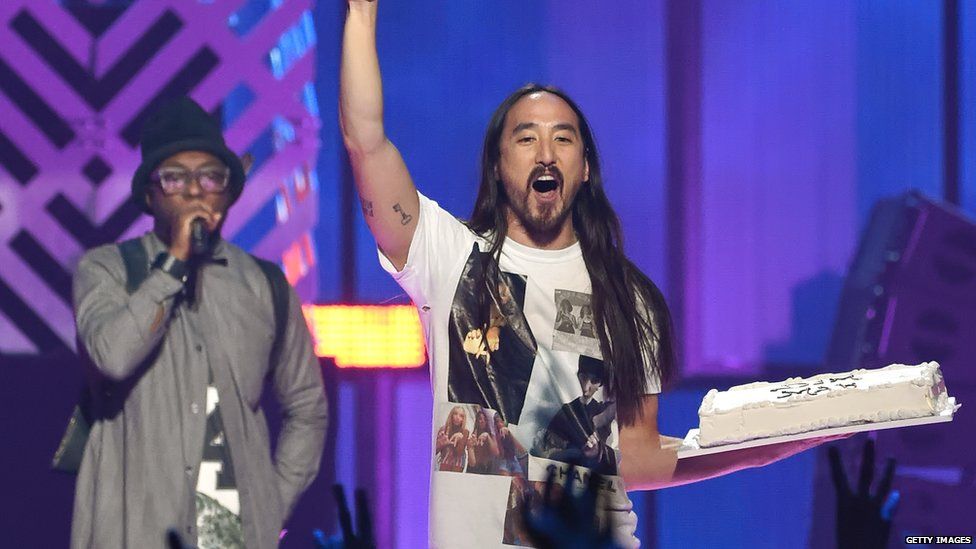 If you don't know about his love of throwing cakes at fans, we'll let him explain.
"If it is the first time you've seen a Steve Aoki show then you might find this random," the DJ told us.
"They have to stick it out until the end of my set when I bring out my cakes and I do my song called Cakeface.
"I can only pick 10 people in the crowd and when they get caked in the face it is like scoring a goal."
There's always a sticky moment
And for JP Cooper, he witnessed the now infamous poo girl moment.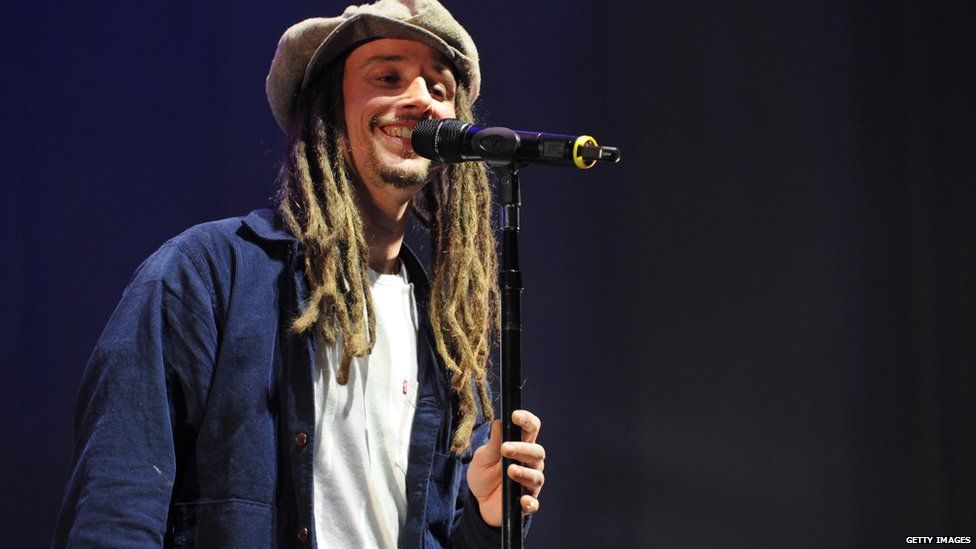 It happened at Leeds festival in 2009, when Charlotte Taylor got stuck in a festival toilet.
She had dropped her bag in the toilet and was trying to get it out.
"I saw her being pulled out," JP Cooper tells us.
"That was grim, I don't think they have those pit style toilets any more, which is probably a good thing."
Find us on Instagram at BBCNewsbeat and follow us on Snapchat, search for bbc_newsbeat