Architects singer Sam Carter stopped a gig after claiming he saw a woman being groped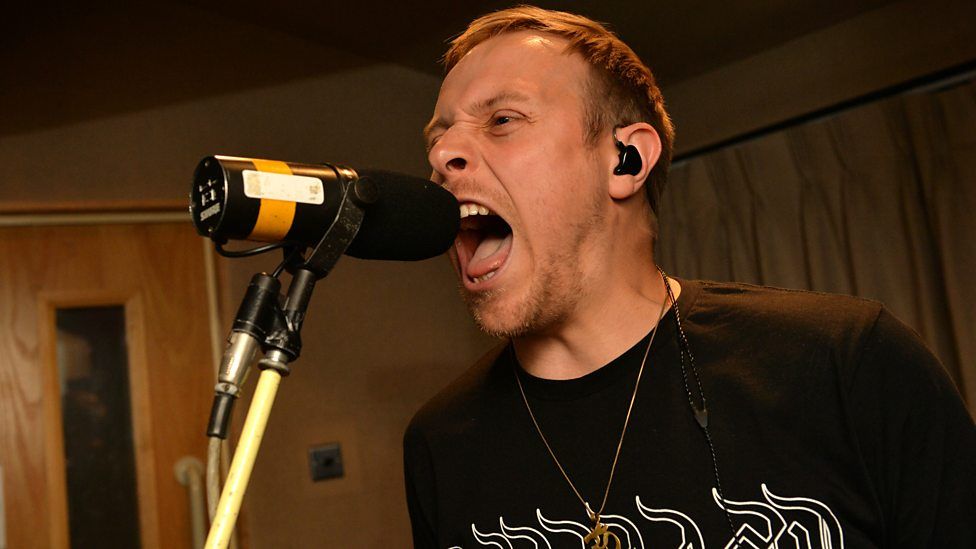 Architects interrupted a gig in the Netherlands on Friday after the lead singer claimed he saw a fan being groped.
Sam Carter said: "I saw a girl, a woman, crowd surfing over here. I'm not going to point out who but I saw you grab at her boob."
The British metalcore band from Brighton told the crowd that type of behaviour wouldn't be tolerated.
"It's disgusting and there is no place for that," Sam added.
They were performing at the Lowlands Festival at Biddinghuizen, east of Amsterdam.
Footage of Sam Carter's rant at the person responsible has been shared widely online.
"I've been going over in my mind whether I should say something about what I saw in that last song.
"And, do you know what, I am going to say it," Sam said.
Architects continued with their set after addressing the alleged incident.
"It's not your body and you do not grab at someone, not at my show.
"So if you feel like doing that again walk out and don't come back."
Architects are the latest musicians to talk about groping at gigs.
British duo Slaves also condemned the behaviour after witnessing similar incidents.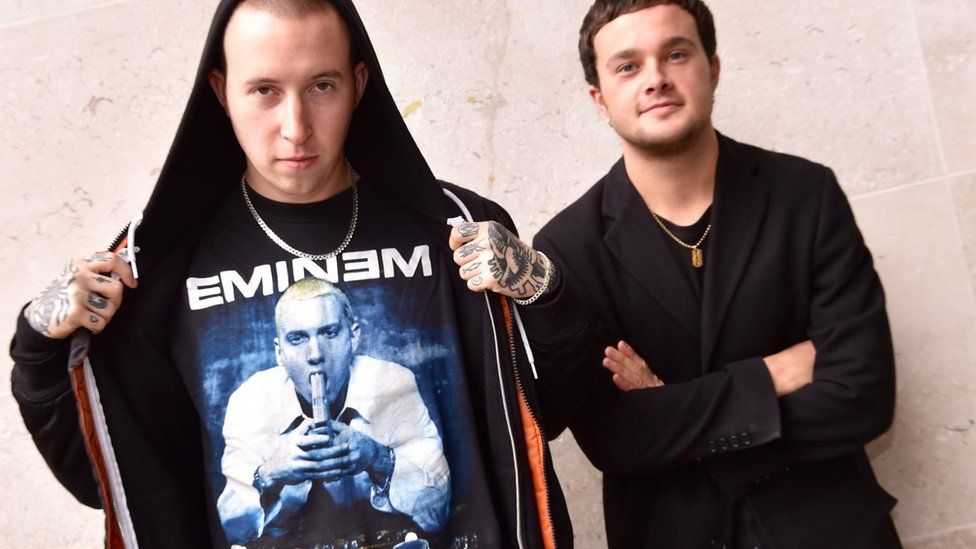 Speaking to Newsbeat in November 2015, Isaac from Slaves told us: "It's not acceptable and I just think it's important there's an awareness around it.
"Our security are getting briefed about it now before our shows."
Slaves also wrote about the issue on their Facebook page.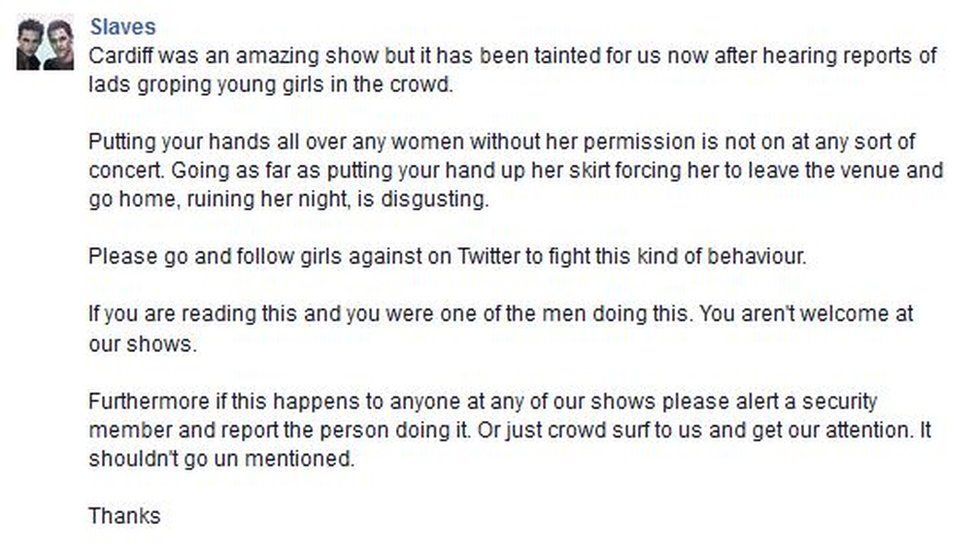 The campaign group, Girls Against, was also formed by women who claimed they'd been victims of groping at gigs and festivals.
They say they want to raise awareness of the issue and get more bands to talk about it so attitudes change.
Girls Against say that if other artists tell fans it's wrong, people who do it will feel stupid if their favourite band is calling them out about it.
Find us on Instagram at BBCNewsbeat and follow us on Snapchat, search for bbc_newsbeat