'I've never once felt unsafe in this city' says Brit in Barcelona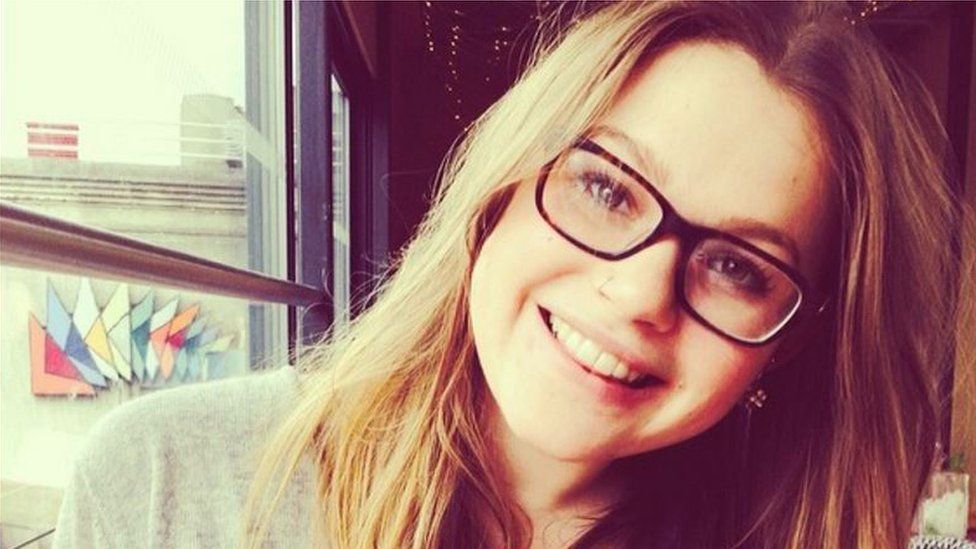 Two attacks in Spain involving vehicles driving into crowds have left 14 people killed and dozens more injured.
A van drove down the famous Las Ramblas street in Barcelona on Thursday. Eight hours later a car hit people in the seaside town of Cambrils.
Georgie Thomas, 25, is from the UK and has worked in Spain for two years.
She lives close to Las Ramblas and had walked there minutes before the first attack.
"I live on quite a busy street, and everyone pulled their shutters down and then just stopped," she tells Newsbeat.
"Outside my window were helicopters and sirens all night, which is quite unusual for Barcelona.
"Normally it's loud and busy, but in a different way - usually in a more relaxed way."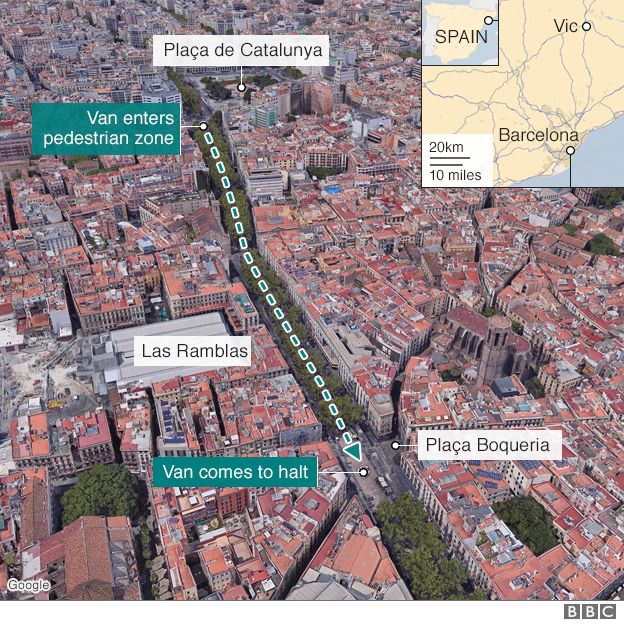 She explains that the morning has been quiet, but that it's normal in Barcelona.
"Shops and cafes still aren't open - but that's because the city starts very late anyway. It's just how they are."
She admits that the atmosphere was odd immediately after the attack.
"I left my flat just after it happened for a doctor's appointment over the other side of town.
"Usually everyone walks so slowly here, but yesterday it felt like people wanted to be somewhere else.
"That did unnerve me a little bit because it was so unlike the city."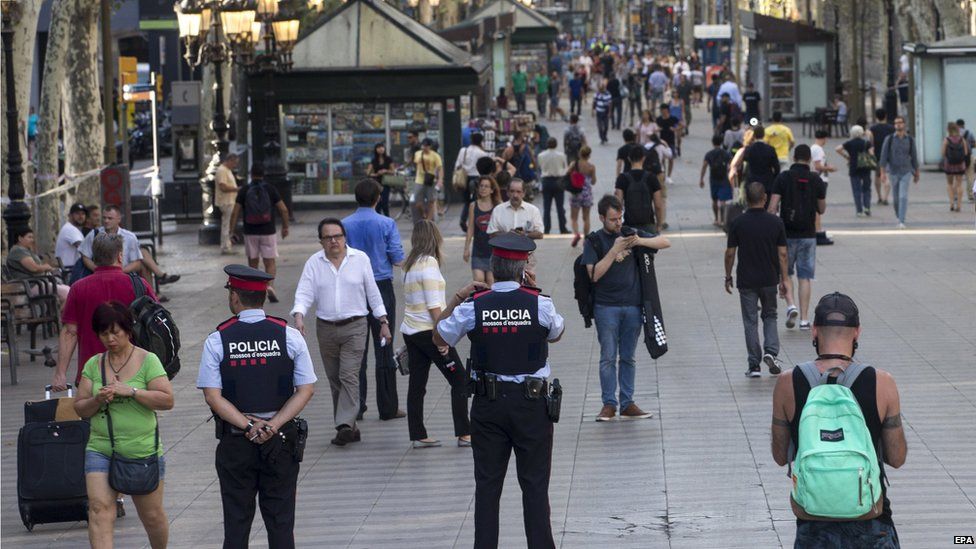 Although Georgie's other plans were cancelled on Thursday night, she's going to carry on as normal this weekend and meet up with friends.
"I don't think I should have to feel like I'm scared to go out in the city that I live in," she says.
"I've never once felt unsafe in this city.
"The most you get worried about is having your phone stolen.
"Otherwise walking around at 10pm, 1am, 4am - you feel really safe."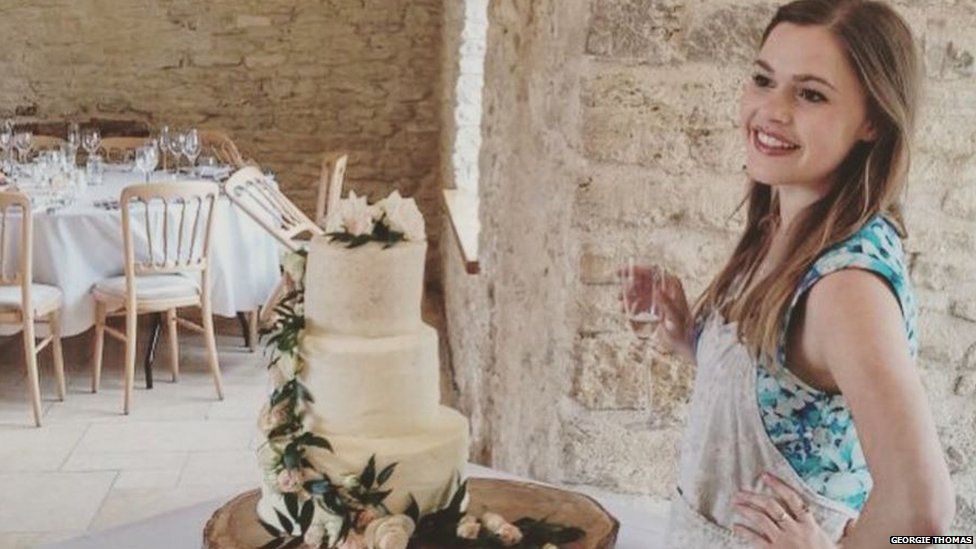 Georgie adds: "The city's responded with a lot of grace and love, which is really beautiful to see - whether it be through actions, words or social media.
"Looking down my street right now, people are slowly putting their shutters up and walking around, chatting and having a coffee.
"It just feels like we're going to get on and do life."
There is advice about terrorism in Spain on the government's Foreign Office website.
Find us on Instagram at BBCNewsbeat and follow us on Snapchat, search for bbc_newsbeat