Emma Stone is 2017's best paid actress making $26m (£20m), according to Forbes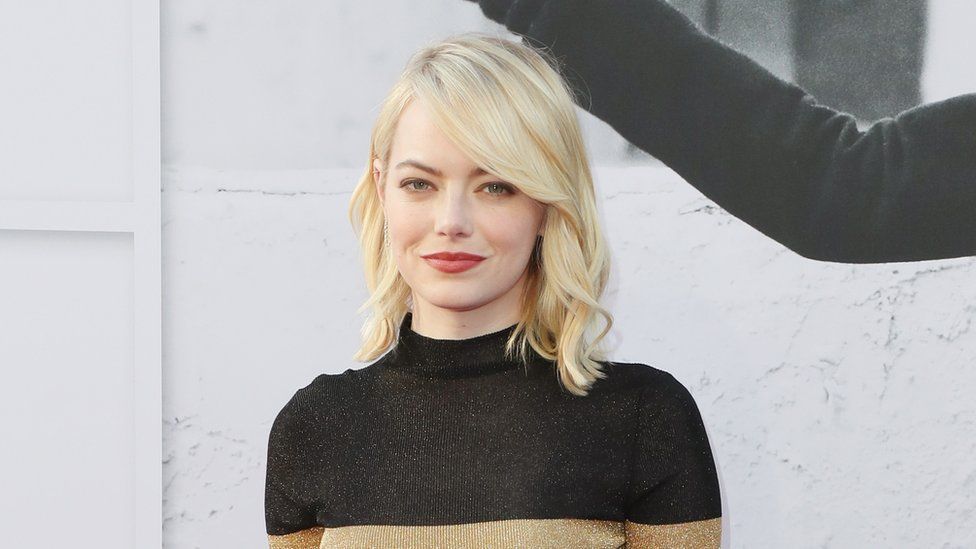 Emma Stone has been paid more than any other actress this year.
The La La Land star earned $26m (around £20m) over a 12-month period from June 2016 to June 2017, mainly due to the success of the Hollywood musical.
That puts her at the top of Forbes magazine's annual list, beating the likes of Jennifer Anniston and Emma Watson.
Jennifer Lawrence, who topped the list in 2016, came third with earnings of $24m (£19m).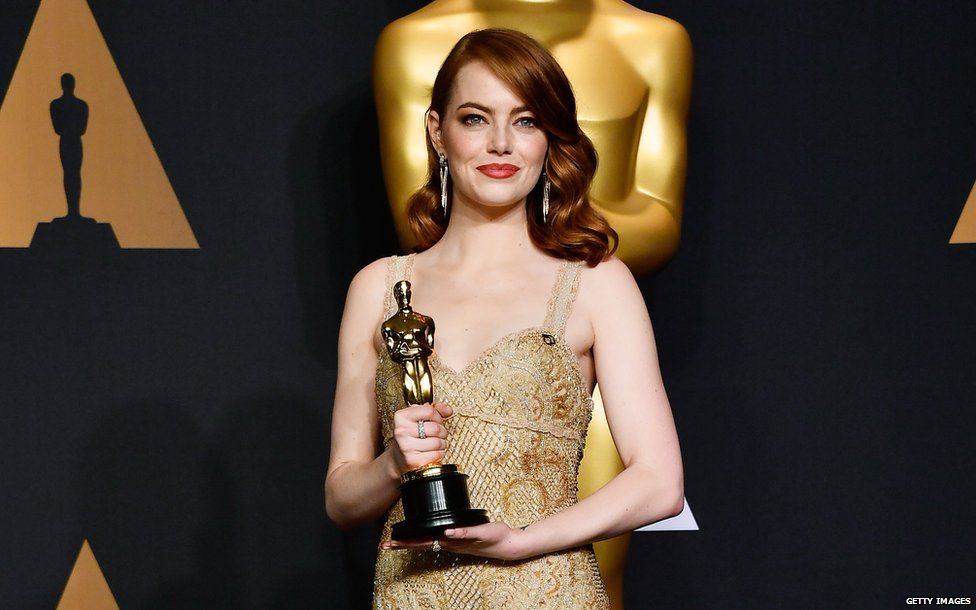 Emma's earnings increased by 160% on 2016, when she made $10m (£8m).
The 28-year-old recently spoke out about the gender pay gap in Hollywood, revealing her male co-stars had taken pay cuts so they could earn the same.
Jennifer Lawrence has topped the Forbes list for the past two years, mainly because of her earnings from the Hunger Games franchise.
In 2016 she made $46m (£36m), after the release of The Hunger Games: Mockingjay - Part 2, the last in the series.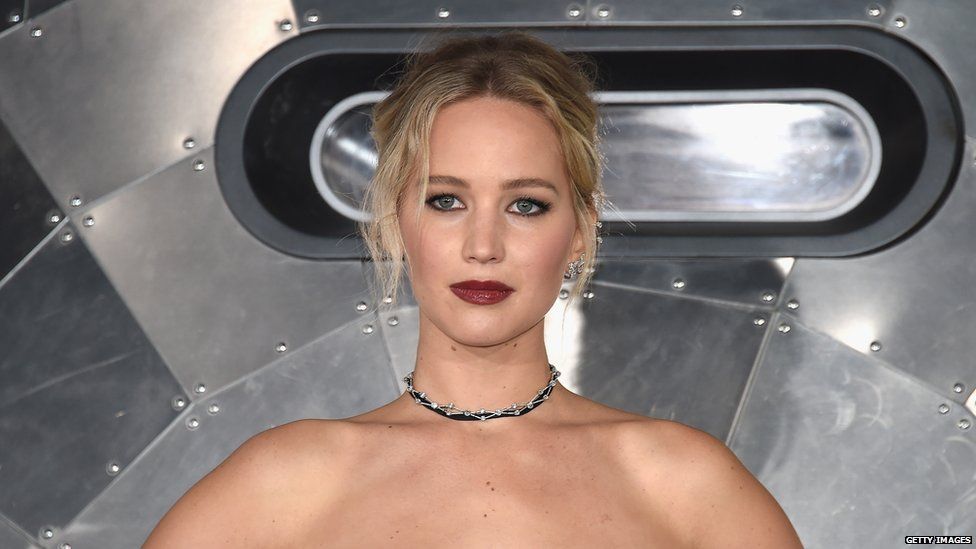 This year, the 10 top paid actresses made $172.5m (£134m) between them, before fees and taxes.
All the actresses made more than $11.5m (£9m) each.
Jennifer Aniston took second place with earnings of $25.5m (£20m), mainly from her endorsements for Smartwater, skincare brand Aveeno and airline Emirates.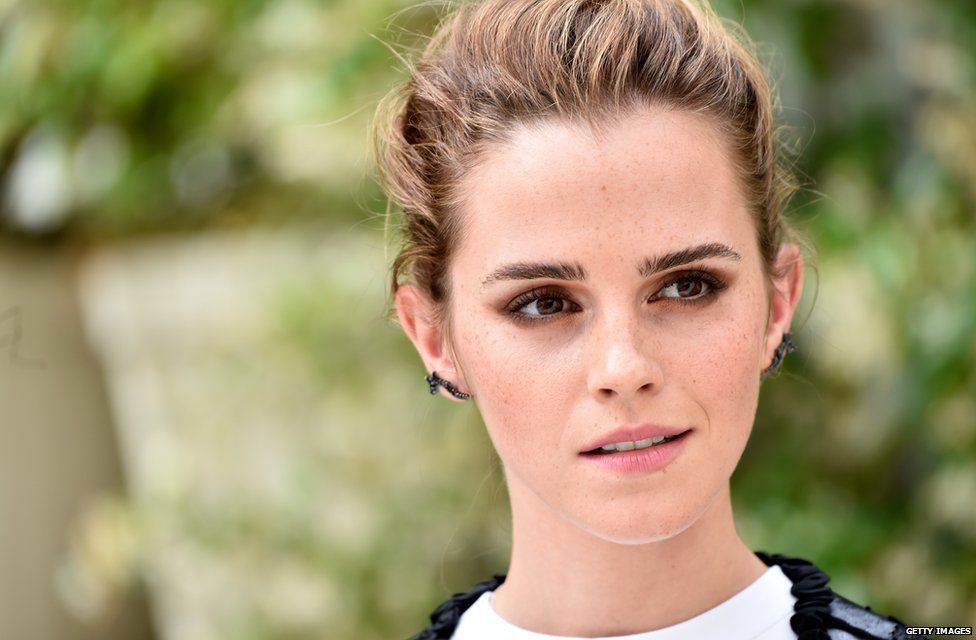 Emma Watson is the only British person to feature in the top 10, in sixth place.
It's the first time she's made the list, even though she has an overall fortune of £39m, according to the Sunday Times Rich List.
Her role as Belle in Disney's live-action version of Beauty and the Beast contributed heavily to her $14m (£11m) earnings.
Melissa McCarthy, Mila Kunis, Charlize Theron, Cate Blanchett, Julia Roberts and Amy Adams also feature on the list.
Dwayne "The Rock" Johnson topped last year's male Hollywood rich list making $64.5m (£50m) between June 2015 and June 2016.
This year's male Hollywood rich list is out later this month.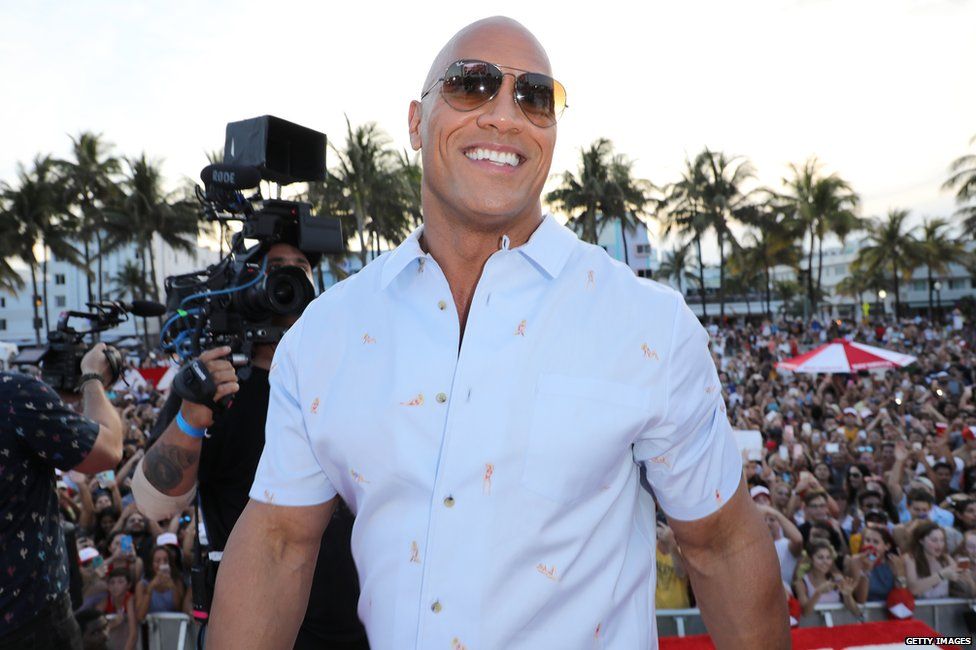 Last year the 10 highest paid actresses in Hollywood were paid $205m (£159m) collectively - which was less than half than the top 10 male stars.
The gender pay gap in the film business has been a hot topic ever since the Sony hack in 2014.
Emails were leaked showing how Jennifer Lawrence and co-star Amy Adams were paid less than their male co-stars on American Hustle.
Earlier this month, Girl With A Dragon Tattoo actress Noomi Rapace called the gender pay gap in Hollywood "disturbing".
And Emilia Clarke said sexism in the entertainment industry was "like dealing with racism".
Find us on Instagram at BBCNewsbeat and follow us on Snapchat, search for bbc_newsbeat