Six things you may not know about Guam that may surprise you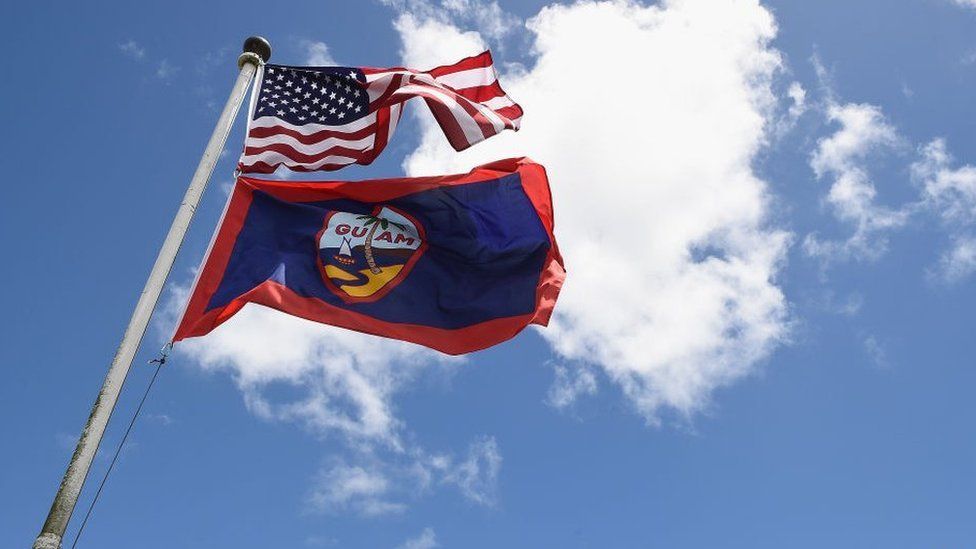 It's not often you hear about Guam, the largest island in the Pacific Ocean that's also a United States Territory.
It's been in the news because North Korea is threatening to launch a missile at its airbase as part of an ongoing dispute with the US.
It comes after President Donald Trump said the state could expect "fire and fury" from the US.
With Guam being in the spotlight, here are six things you probably didn't know about the island.
It's one of the furthest places Americans can go without leaving the US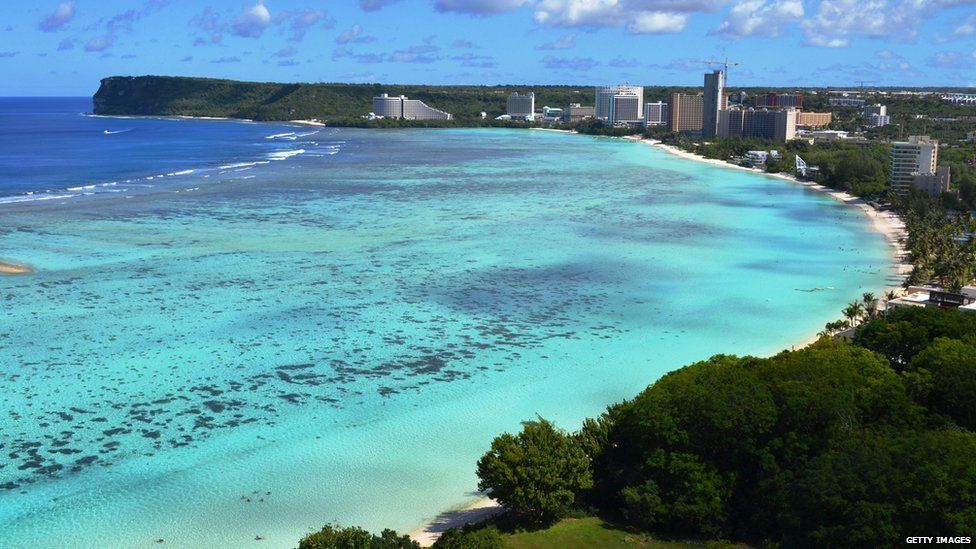 Despite being part of the USA, it's nearly 8,000 miles from the mainland and takes 19 hours to fly there from New York.
Technically all Americans can travel there without a passport.
Everyone born in Guam is American but can't vote for the president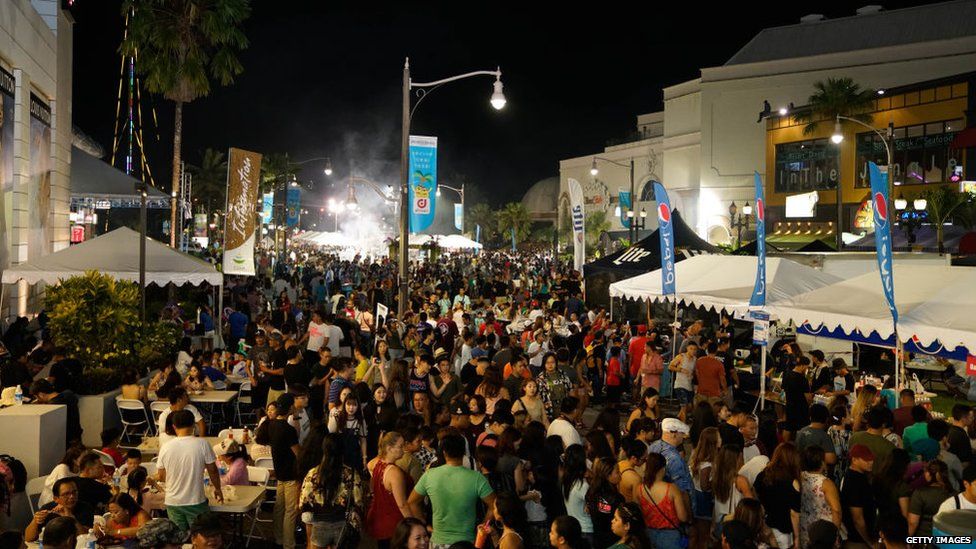 Since the end of World World Two, people living in Guam have had US citizenship but cannot vote for the president of the United States or congress.
They have one government representative, but he or she has no say in policy making.
Guam is an important military base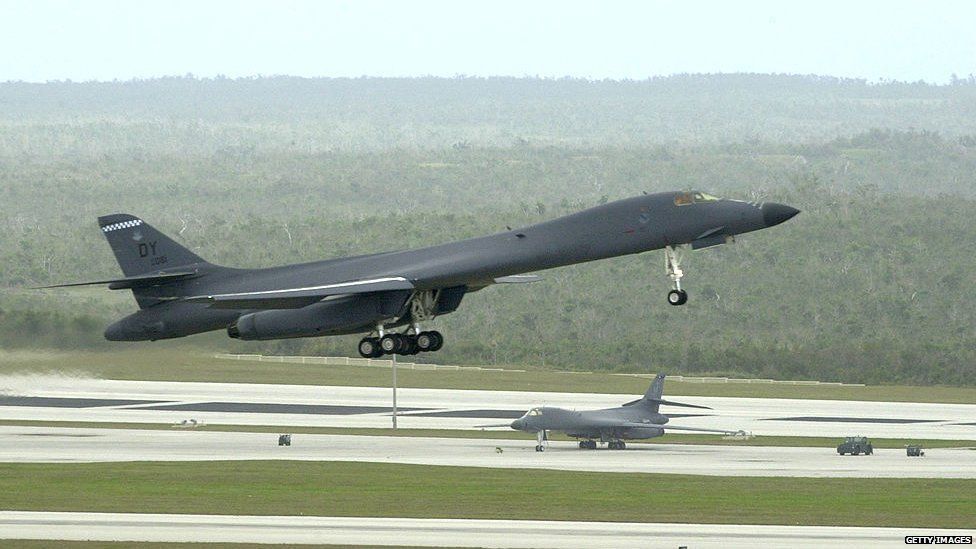 A quarter of the island's land is owned by the US military and used as a base for the navy and air force.
It is also estimated that around 10% of Guam's 160,000 population belongs to the army.
Guam's citizens are known as Chamorro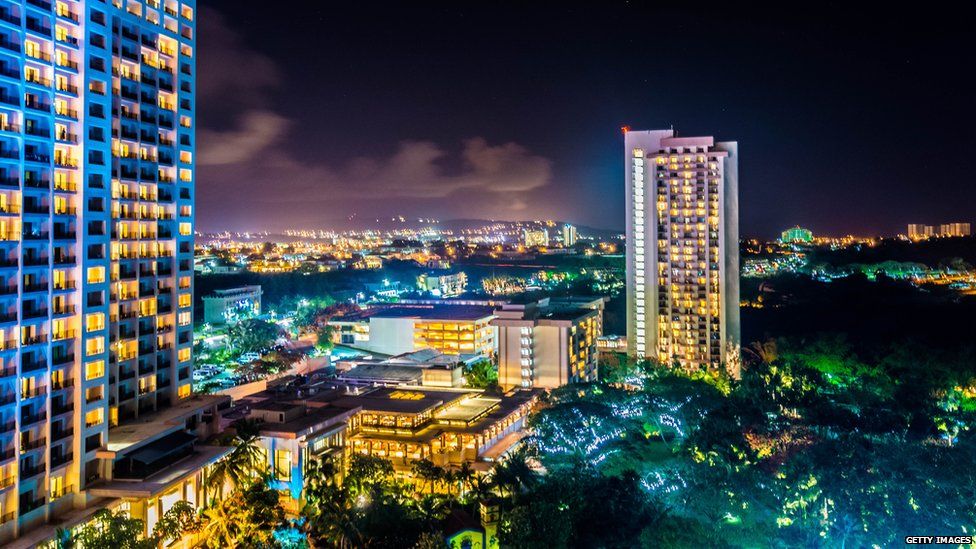 The Chamorro is the collective name given to the people who live in Guam and people who live on some of the other islands of Micronesia in the Pacific Ocean.
Their traditions are more Spanish than American as Spain controlled the islands for more than 300 years until 1898.
It's a tax-free haven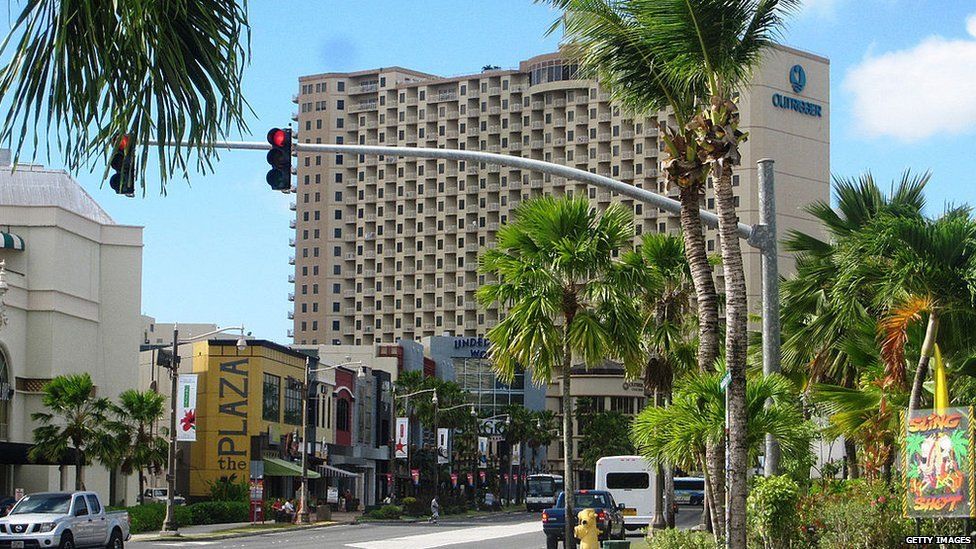 Tourists from Taiwan, South Korea and Japan take a four-hour trip to the island for a sunshine holiday, but also to make the most of its duty free shopping.
All the big shopping centres stock designer brands and some are even open 24 hours a day.
Ricardo Blas Jr. may be Guam's most famous person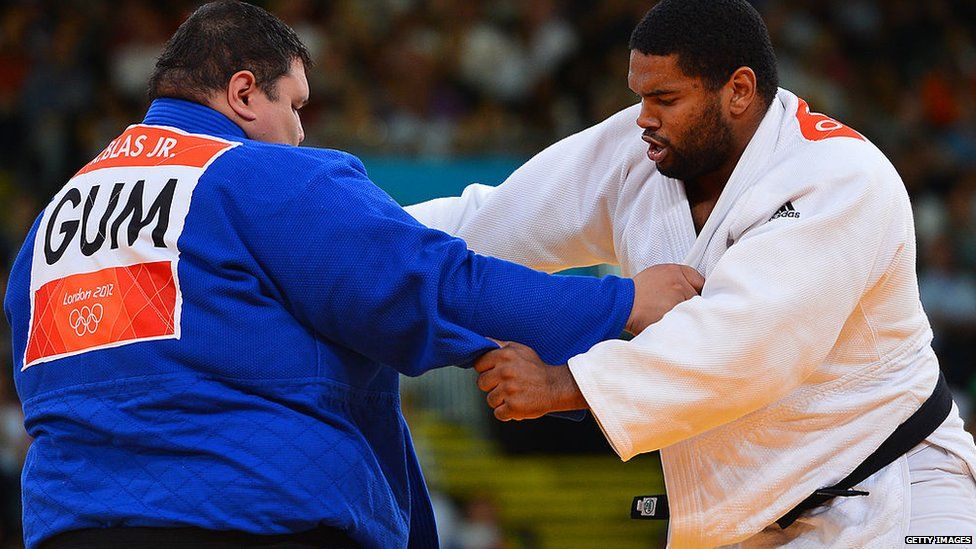 The 30-year-old is a judoka, who competed in judo at the 2008 and 2012 Olympics and carried the flag for Guam at both Olympics but failed to win a medal despite being the heaviest judoka, weighing 214kg (34 stone).
Find us on Instagram at BBCNewsbeat and follow us on Snapchat, search for bbc_newsbeat