Man arrested after being caught with two stolen lamp-posts on the roof of his car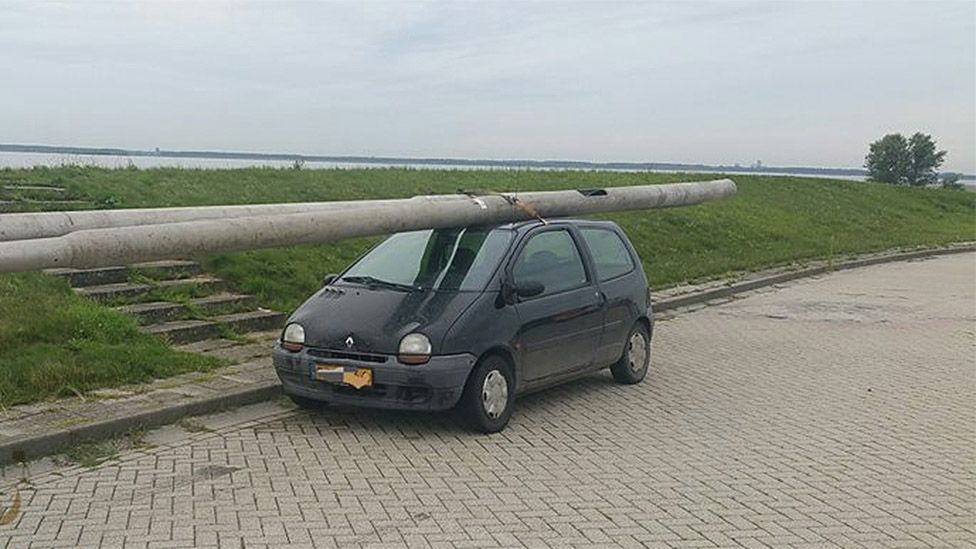 Police in the Netherlands have arrested a man with two lamp-posts strapped to the top of his car.
Lelystad officers are unsure where the lamp-posts came from but they are assumed to have been stolen.
And they were just one of his many violations - but definitely the most remarkable.
Dutch police found the car was not insured and its APK (the Dutch alternative of an MoT) was three months out of date.
The driver's licence had expired at the end of 2016. It's thought he had filled the car with petrol but not paid for the fuel and he was driving under the influence of alcohol.
The lamp-posts were, quite literally, the illegal cherry on the already quite illegal cake.
"Cargo should not be transported in this way," say Lelystad police in a Facebook post about the arrest.
"It is expected that justice will demand the highest possible penalty for driving under the influence of alcohol, because the defendant did not cooperate with the investigation."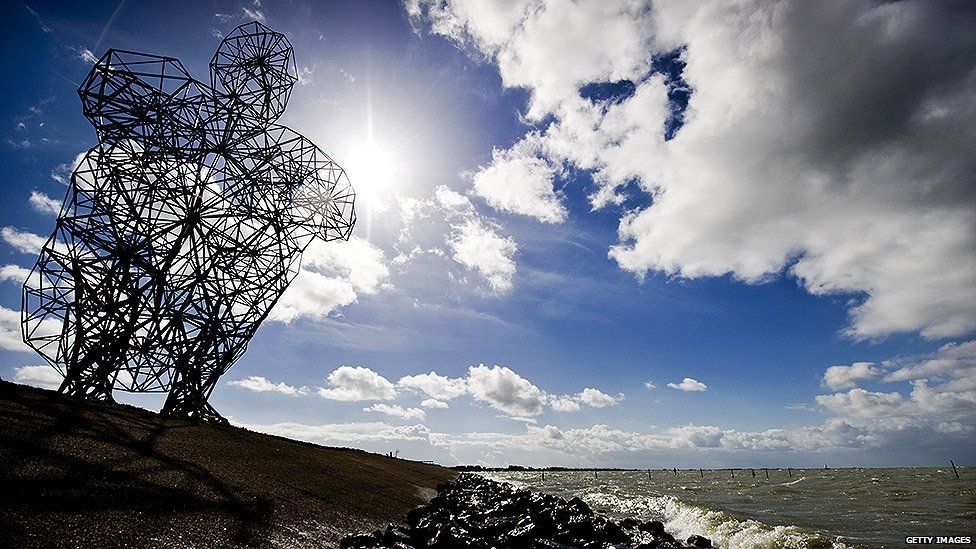 The photo was posted on the Lelystad Police's official Facebook page on 1 August.
They have yet to respond to Newsbeat's request for an update on the case.
But two lamp-posts are a bit average when it comes to some bizarre theft cases police have had to deal with across the world.
In 2012 a gang of metal thieves stole a 10 tonne bridge in the Czech Republic after pretending they had been hired to demolish it.
In 2011, a woman in Canada returned from a weekend away to discover someone had stolen her front lawn. All of it.
In 2008 someone stole a two foot marble shark from a private aquarium in a garden shed in Hampshire.
And a record-breaking hat made of eggs was stolen from a hospital in Halle, Africa after its owner collapsed with heat stroke.
Find us on Instagram at BBCNewsbeat and follow us on Snapchat, search for bbc_newsbeat