Boeing jet makes plane outline over America on Dreamliner test flight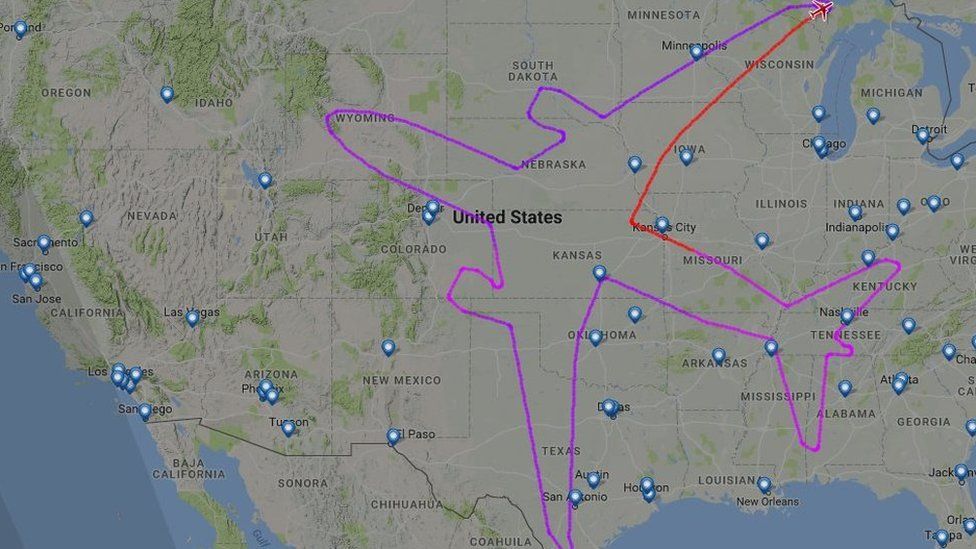 A Boeing jet has drawn an outline of a plane by flying over America using GPS tracking.
During the stunt, the 787 Dreamliner travelled further than any other commercial route in operation around the world.
When it landed in Seattle, it had travelled 9,755 miles - compared to the 9,021-mile distance between Auckland and Doha.
It was also in the air longer than any current route.
The Boeing test flight was in the air for 17 hours and 45 minutes compared to 16 hours, 10 minutes between New Zealand to Qatar.
The flight stayed entirely within the US border and travelled from Washington State, across to Lake Superior before crossing above at least 17 states.
Some Twitter users have been criticising the company for wasting fuel and damaging the environment.
But industry experts say Boeing's using the long flight to test a new set of Rolls Royce engines.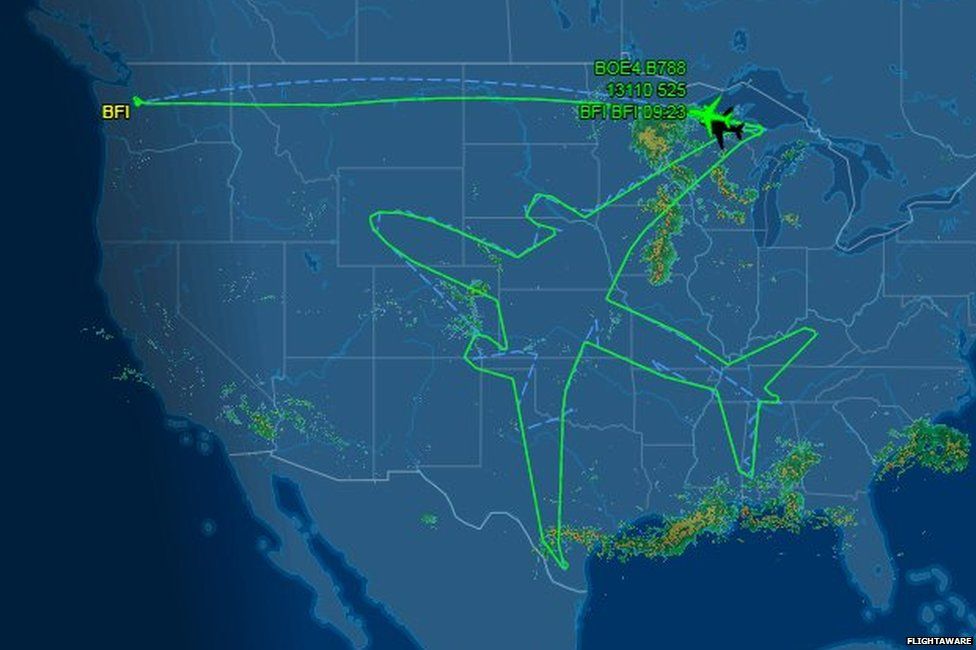 It landed at Boeing Field, or King County International Airport in Seattle, on Thursday morning.
Using GPS technology to create pictures is not new but this is surely the biggest so far.
Canadian cyclist Stephen Lund is one of a number of "Strava artists" who use the popular cycling app to create images.
He's ridden thousands of miles to create his images, like the ones below.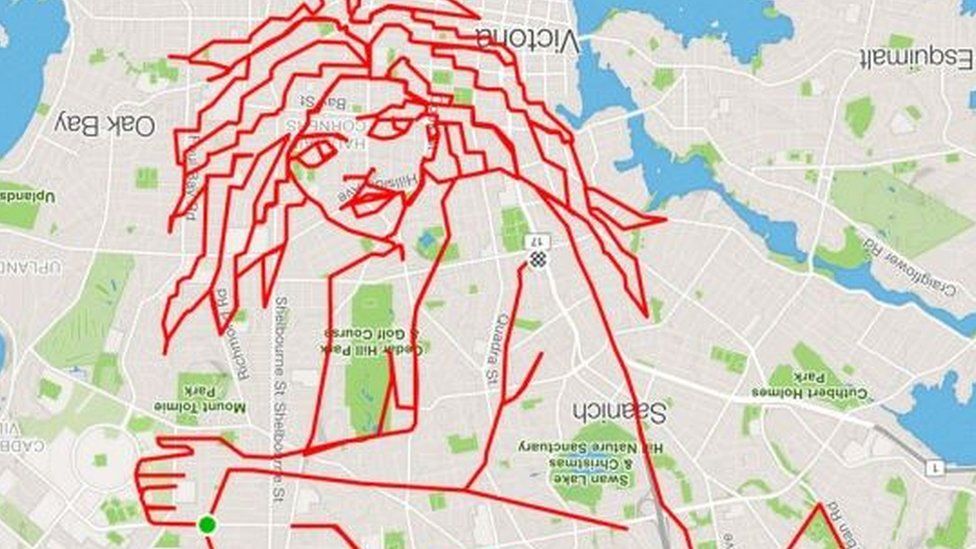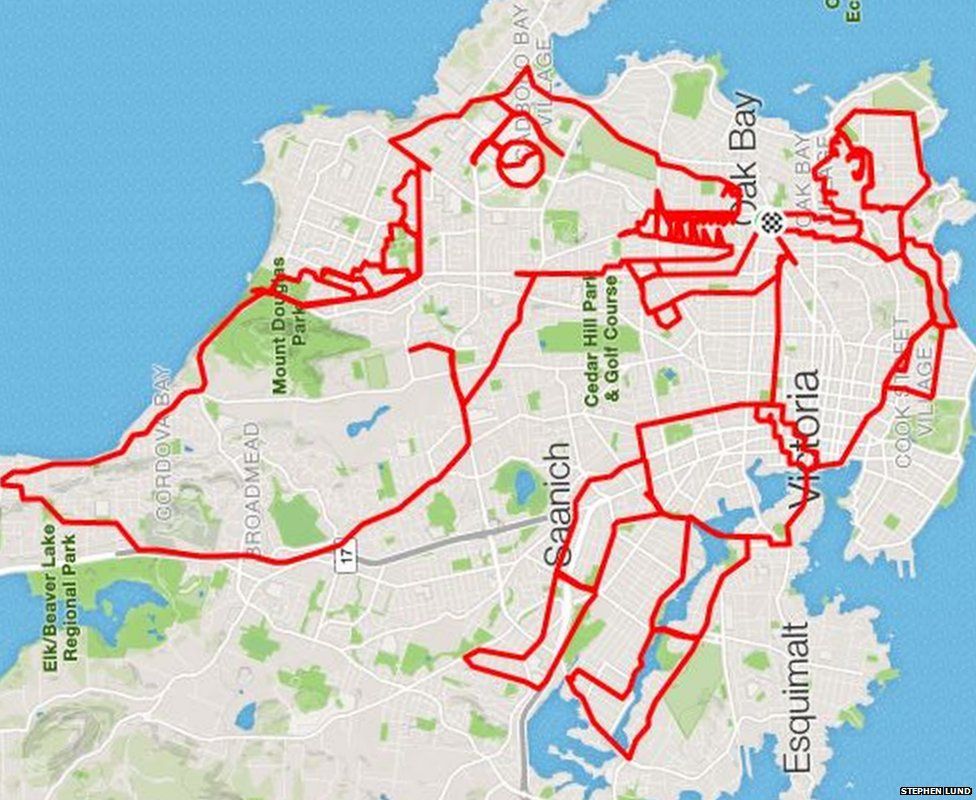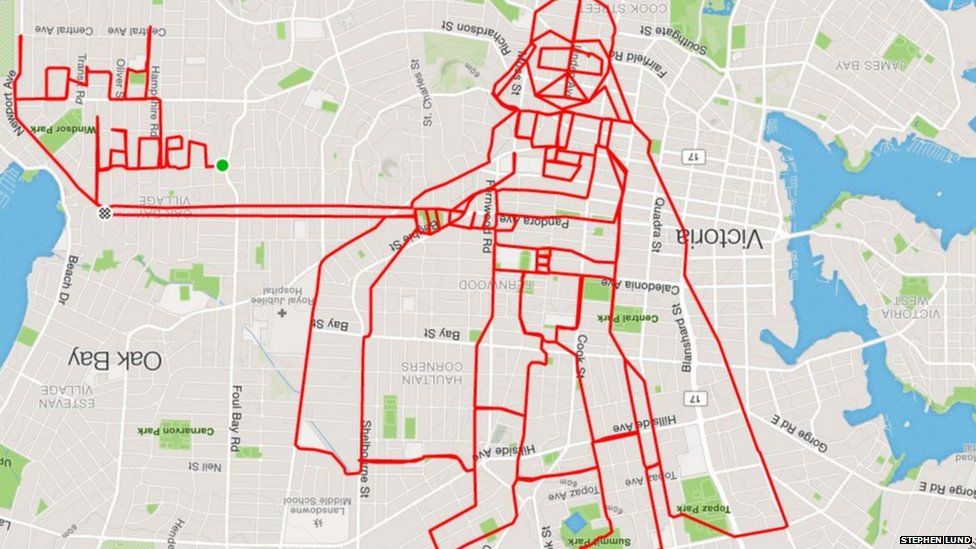 Find us on Instagram at BBCNewsbeat and follow us on Snapchat, search for bbc_newsbeat