Fans react to Y Not Festival festival cancellation in Derbyshire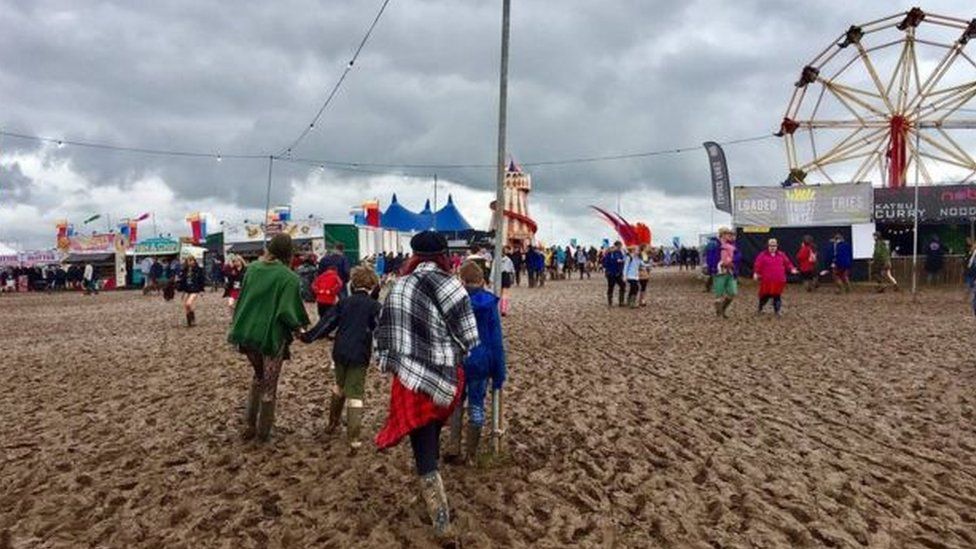 Some music fans say they're "annoyed" Y Not festival has been cancelled.
Organisers called off the final day of the event in Derbyshire due to bad weather and mud.
They said the safety risk caused by the rain was "too severe" to continue on Sunday and apologised to fans in a statement.
The Vaccines, Two Door Cinema Club and Happy Mondays are among the acts who have had to call off their sets.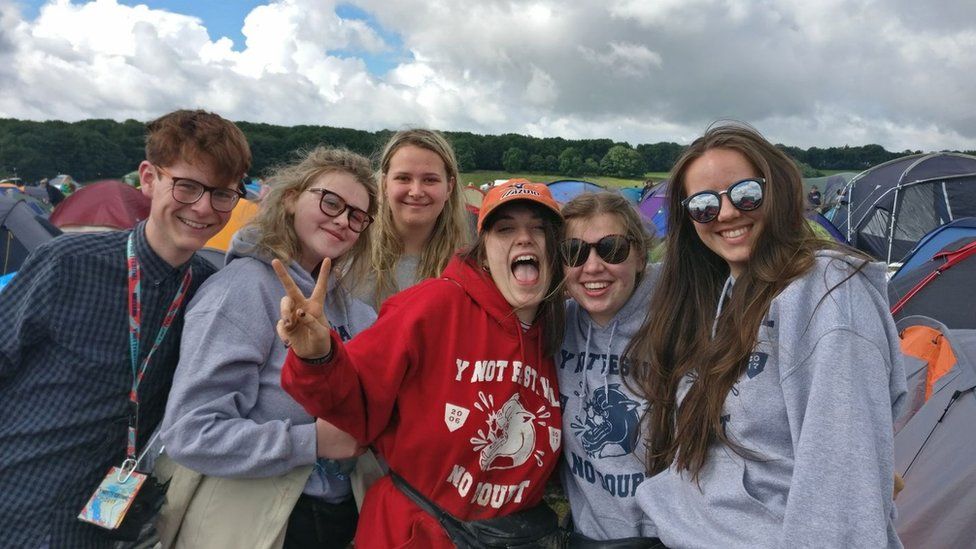 Festival organisers have promised to provide "further information" about refunds over the next few days.
Alice, Ella, Ellie, Maddie, Peter and Lydia say they've had a difficult time.
"We went home one night and we were in the medical tent the other, and Sunday's cancelled, so it's not gone too great," they tell Newsbeat.
They were particularly looking forward to seeing The Vaccines on Friday night, but the band was forced to cancel due to the weather.
"We were waiting for The Vaccines at the front, and got absolutely soaked.
"It took a while for [the organisers] to tell us it was cancelled, and by that time we were all miserable."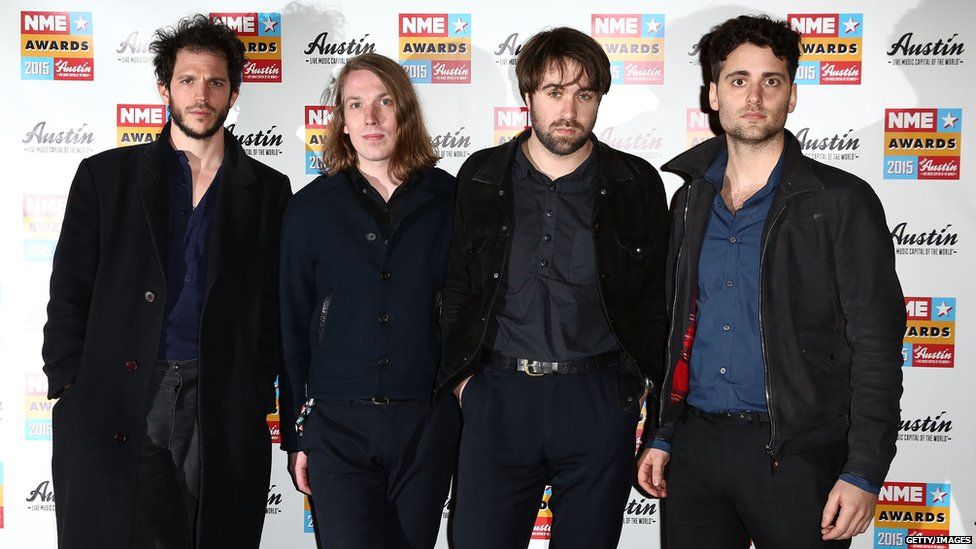 "We ended up going home on Friday night because we just felt it was badly organised."
"I think they needed to be more prepared for the mud. It is Derbyshire," says Maddie.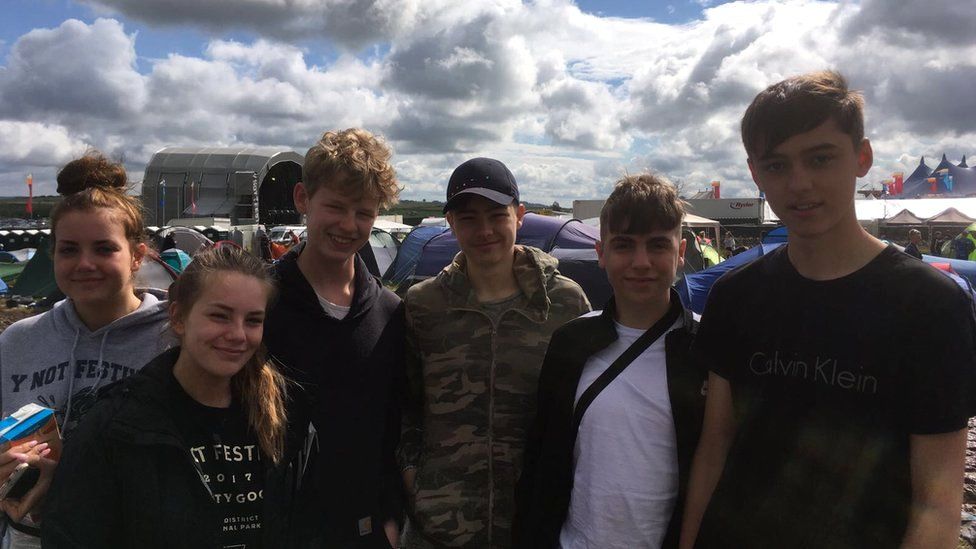 Friends Tom, Joe, Will, Sam, Ellie and Jodie say they were excited about Sunday's line-up.
"All the best acts got cancelled. Today would've been the best day.
"We wanted to see Happy Mondays and Two Door Cinema Club.
"We all went to bed dead early to try and get ready for today, but there's not much to get ready for."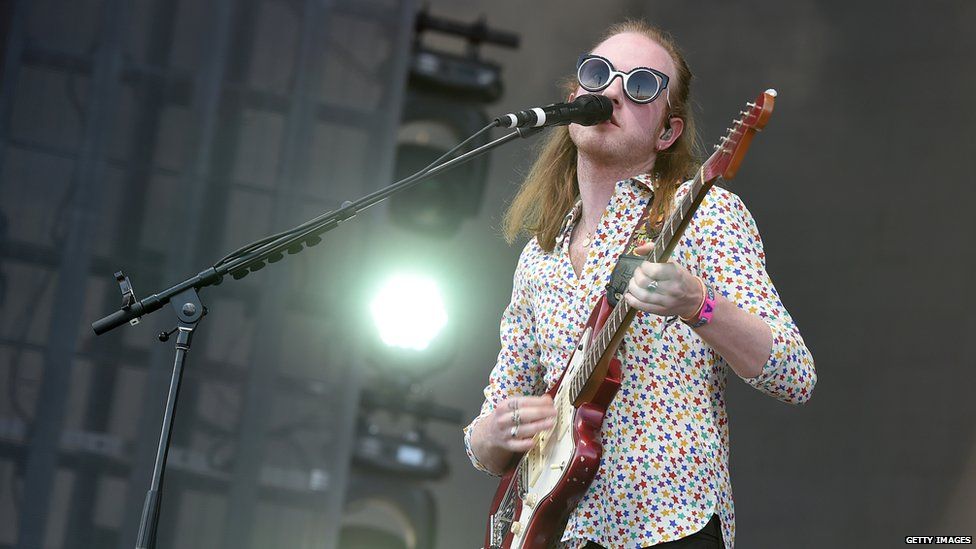 They say they feel sympathy for the organisers, but would've expected better preparation.
"It's not been their fault, it's been the weather. But they knew it was going to rain."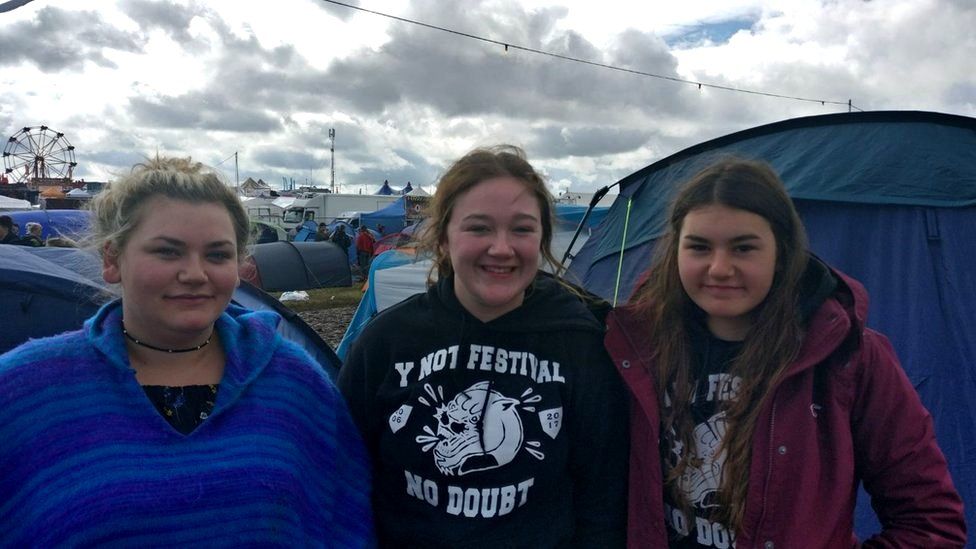 Kerry, Kayleigh and Charlotte aren't happy either.
"We're a bit annoyed because this [line up] was the best of the lot.
"We missed a couple of the acts because we had to drive back and get different tents. Our tents have got holes in them. Then all our clothes were wet. We've missed some of the headliners so it's a bit disappointing."
As well as cancelling acts, the organisers decided to move the timings of some acts around because of safety concerns over the wet weather.
The girls claim the changes, which organisers posted on their social media channels, weren't communicated clearly enough.
"They didn't actually tell anyone. You're at a festival so you're not going to have your phone with you half the time."
Find us on Instagram at BBCNewsbeat and follow us on Snapchat, search for bbc_newsbeat