YouTuber Jack Jones says sorry for racist and homophobic outburst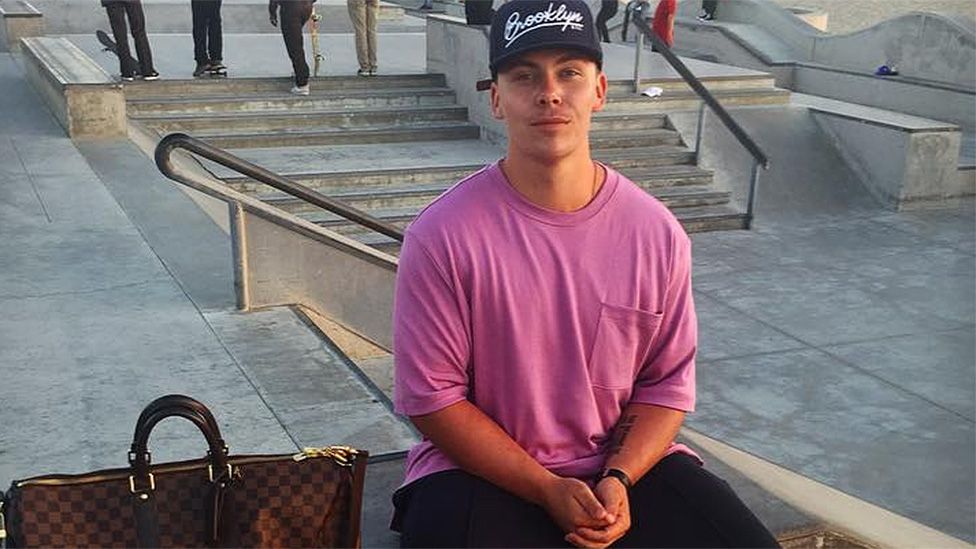 YouTube star Jack Jones has apologised after he was captured using racist and homophobic language in the street.
The video, which was posted on Twitter, has been shared more than 7,000 times.
In the 10-second clip, the 24-year-old is seen telling someone to "go back to their own country" along with an offensive homophobic term.
In an apology, he denies being racist or homophobic and says it was a "very poor choice of words".
"I was out with my friends walking down the street," he said in a statement.
"When a group of what was believed to be Russian men barged me and my friends and said 'what you going to do about you English scum?'"
"Perhaps I should have just walked away at the time
He says "they started being racist to my friend" and that he then "got involved, stupidly".
He added: "I was really upset [at] the way they treated us, resulting in me lashing out with very poor of choice of words.
"I don't condone racism in any form and those that know me know that I'm not homophobic in any way.
"I'm sorry if I offended anyone with my choice of words.
"Perhaps I should have just walked away at the time."
The video was first made public on 24 July and Jones later blocked the Twitter user who shared the video.
On 25 July Jack tweeted: "To all my haters... I love you."
Jack has more than 260,000 followers on YouTube and is known for pulling practical jokes on strangers.
A video he recently shared on Twitter was titled Boobie Compilation and showed his attempts to film the breasts of female friends and strangers, without their permission.
Find us on Instagram at BBCNewsbeat and follow us on Snapchat, search for bbc_newsbeat