Euro 2017: The relaxed, trouble-free football tournament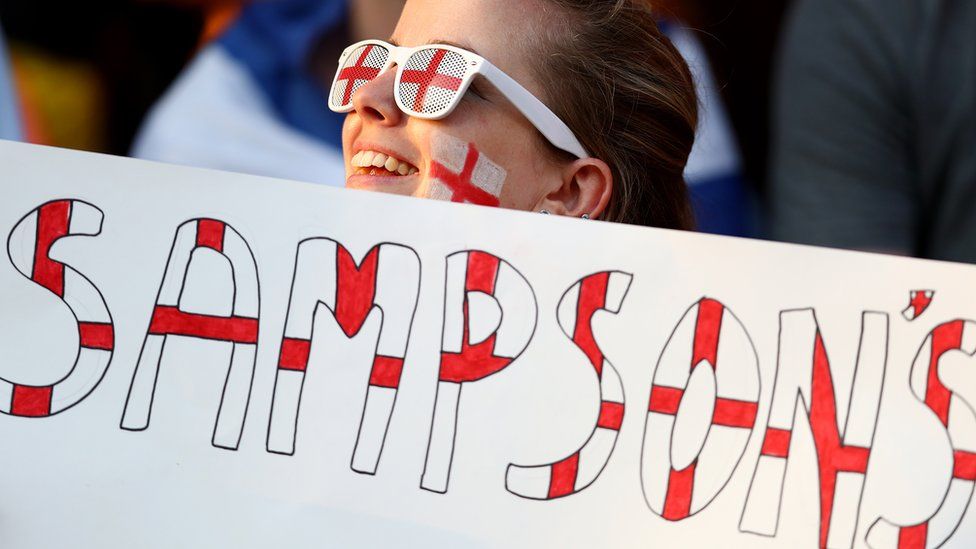 Welcome to the Women's Euros where opposing fans sit together in stadiums and chat with each other in city centres.
There's something rather refreshing about the Netherlands-based football tournament.
We're now into the second week and it has largely passed without incident.
"Someone did ask if deck chairs had been thrown because there are England and Scotland fans here," says Sarah Kelly.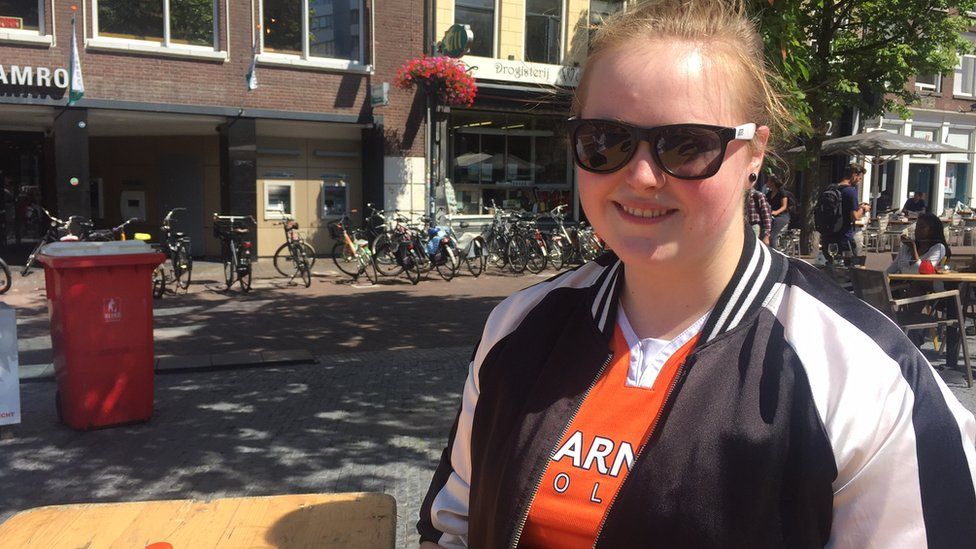 All joking aside, England fan Sarah says she's been impressed with how the supporters have conducted themselves at Euro 2017.
"It's a very different atmosphere to the men's football," the 18-year-old tells Newsbeat.
"I knew it was going to be like this, because women's football is very different - but it's good that there's been chanting back and forth between fans."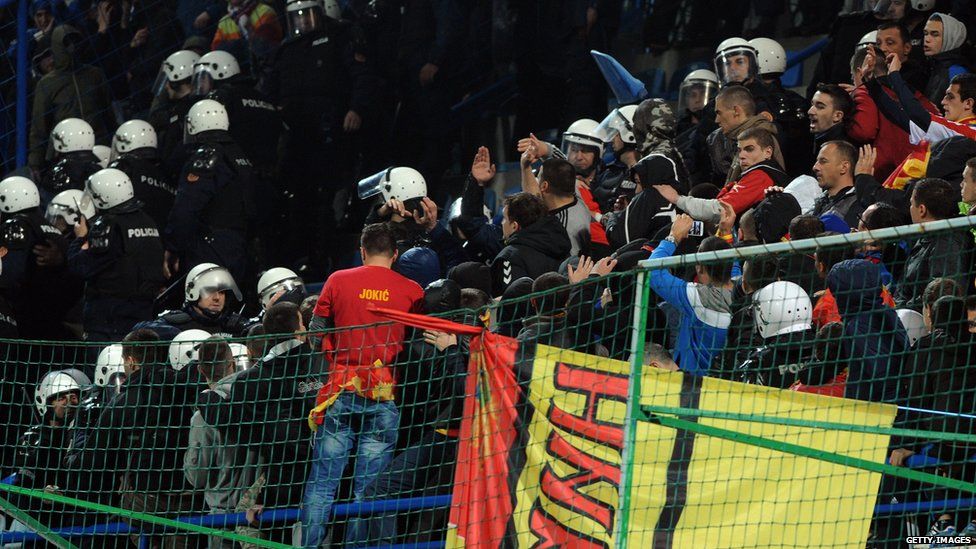 Last year, UEFA threatened to disqualify England and Russia's men's teams from Euro 2016 after "totally unacceptable" scenes during one of their matches.
Prosecutors went onto say a group of "well-trained" Russian hooligans were behind the violence in Marseille.
"Most of the people here support the men's team as well," explains Sarah.
"Hopefully it does help because some in Europe may not have a good image of us looking back at the Euros last year."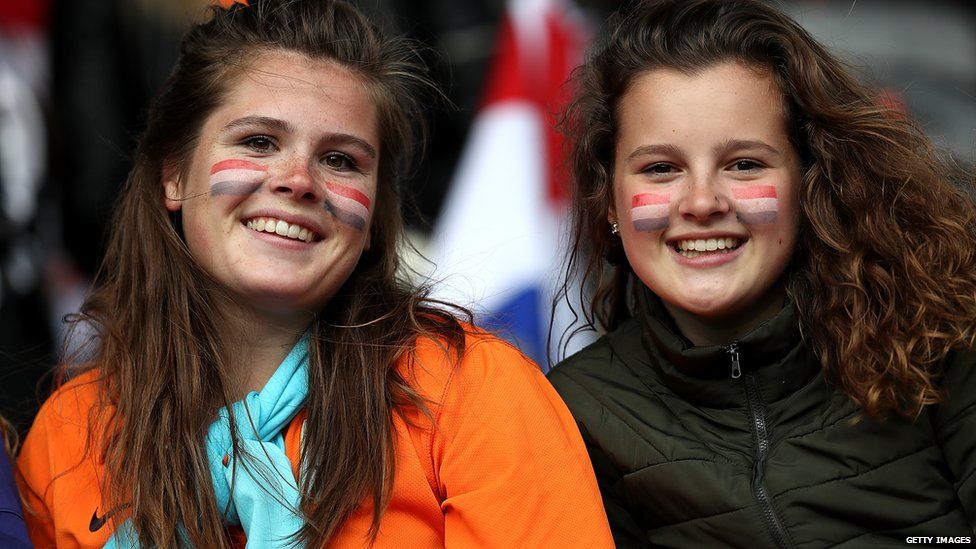 Women's football is renowned for its friendly, family feel.
Already during this tournament, we have seen the players walking the city's streets, taking in the sights - and meeting the fans.
"Absolutely loving it," says Jude Morris-King when we meet up with her in one of the fan zones.
Jude helps run the official Manchester City Women supporters' club and believes the tournament has more of a "rugby feel".
"It's really relaxed and there are lots of different fans milling around."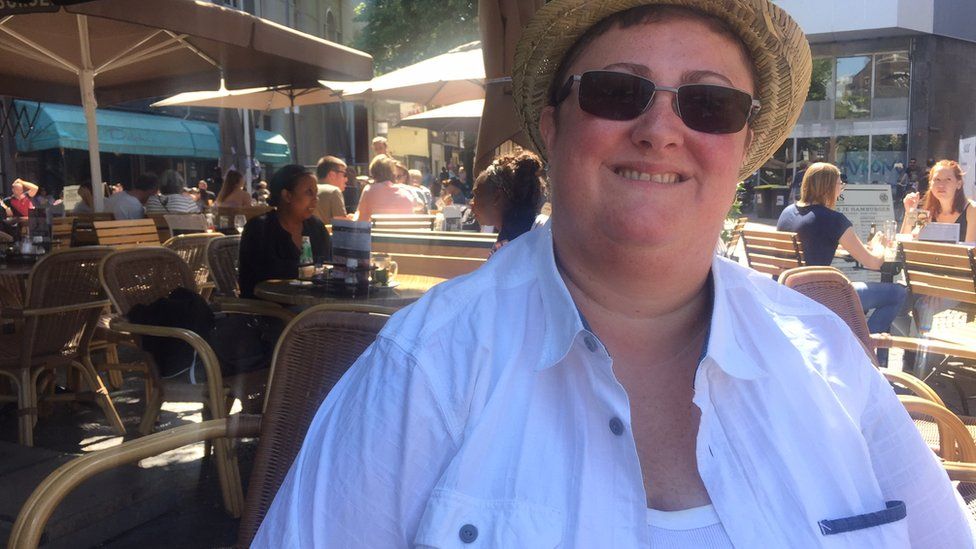 "Take the England against Scotland game for example, everyone was sat here together and there was real light-hearted banter going on," says Jude.
"It was good fun. The whole of the women's game is just very relaxed and I've never seen animosity."
No one we have met in the Netherlands is claiming that the women's game is the same as the men's - on, or off the pitch.
And with the FA effectively banning the women's game for nearly 50 years in the 1920's, it still has a lot of catching up to do.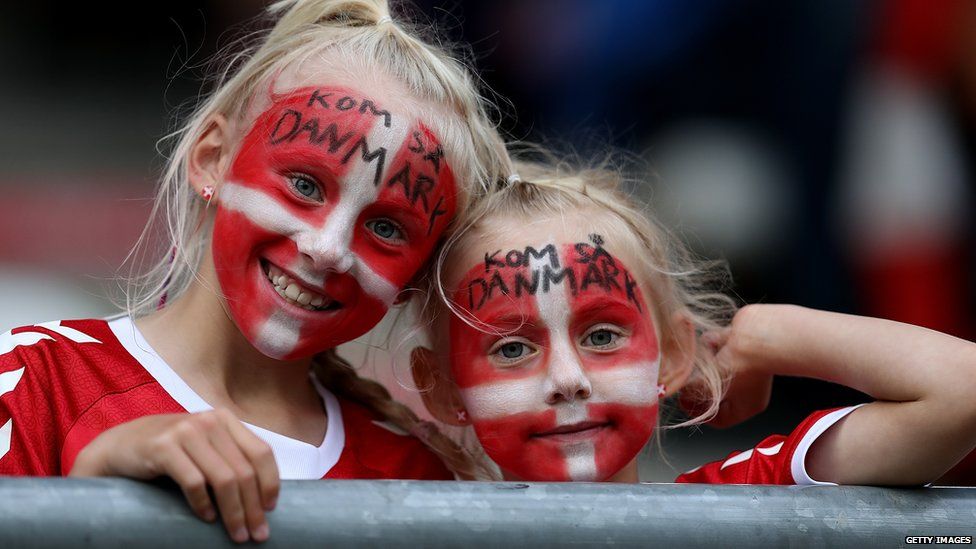 "This friendly, family feel is vitally important," explains Jude.
"We want more kids to start playing football, it doesn't matter whether it's a little boy or girl, just come and see what the women's game is all about.
"Hopefully it will inspire the next generation and build the women's game."
And it's not just the fans who appreciate this tournament's family-feel. Meet Joost Bijlsma.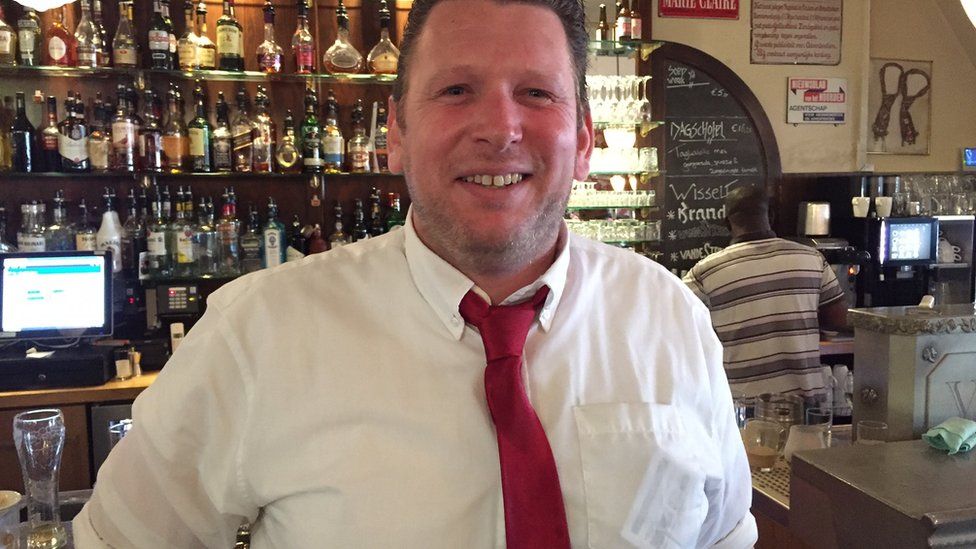 Joost works in a bar next to the main fan zone in Utrecht.
"What you see with the women's football is there are more families," he tells Newsbeat.
"All the fans sit together here in the square to watch the matches on the big screens.
"It's nice that there's not any trouble."
Joost is also hopeful that the women's game can grow in his own country and says hosting this tournament will help.
"It isn't one of the biggest sports here but it's getting more popular and hopefully it will continue to grow," he ends.
Find us on Instagram at BBCNewsbeat and follow us on snapchat, search for bbc_newsbeat