'Is it always illegal to kill a woman?' and other shockingly sexist ads from the past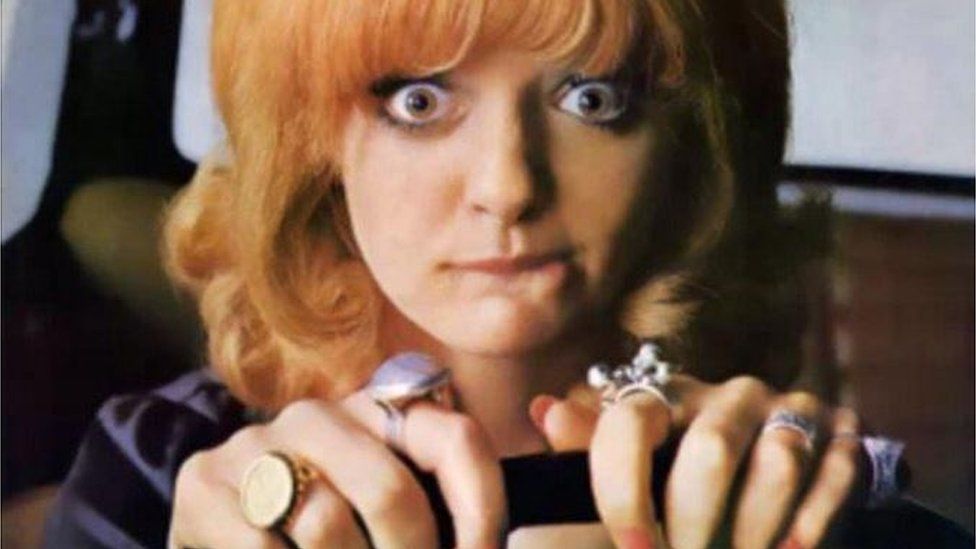 Ads which feature gender stereotypes will be subject to new rules by the body that oversees UK advertising.
There will be a crackdown on promotions which show things like men failing at household tasks while women clean up.
The Advertising Standards Authority says that reinforcing gender stereotypes had "costs for individuals, the economy and society".
But they weren't always as strict - here are some adverts deemed acceptable in the past.
1975: 'Innocence is sexier than you think'
This is extremely creepy.
Love's Baby Soft was a beauty range marketed at young women, but which smelled of babies.
One of its print ads featured a child in full make-up clutching a teddy bear with the tagline: "Because innocence is sexier than you think."
It gets worse - the TV advert included the line: "Baby Soft: with the innocent scent of a cuddly, clean baby - that grew up very sexy."
Warning: Third party content, may contain ads
1970: 'For simple driving'
Car makers Mini had no problem with the stereotype of women being worse drivers than men.
Their 1970 advert featured a wide-eyed woman looking nervous at the wheel.
The text below the photo was basically along the lines of "you have less to think about when driving - because we handle the gears for you".
1970: 'Walk all over her'
This trouser advert is one of many over the years which appeared to joke about violence against women.
The concept of the photo is that the woman was "floored" by the man's trousers.
"After one look at his Mr Leggs slacks, she was ready to have him walk all over her," it says.
1969: 'She'll follow you anywhere'
A 1960s version of the Lynx commercials, but with way more health hazards.
While Lynx want men to believe that spraying some deodorant will make any woman fall for them, these Tipalet adverts go one step further.
They're suggesting that if a man smokes their cigarettes and then - charmingly - blows smoke in a woman's face "she'll follow you, anywhere".
1961: 'What wives are for'
Clearly aimed at male breadwinners this is an advert for a multi-purpose kitchen product.
In fact, according to Kenwood, the appliance "does everything but cook".
But then of course, that is what your woman is for - and doesn't she look thrilled to be there?
1959: 'Indoors, women are useful'
This one's not afraid to wear its sexism loud and proud with its simple tagline "men are better than women".
It carries on: "Indoors, women are useful - even pleasant. On a mountain, they are a bit of a drag."
There's some more rambling about how irritating women are and then the point of the ad - please buy our woollen jumpers.
1953: 'Happier with a Hoover'
Ask any woman what's on her wish list for Christmas and you know what she's going to say: a household cleaning appliance, of course.
In this advert, a housewife is lying on the floor, her other presents unopened, caressing her new Hoover.
We've all been there on Christmas morning.
1947: 'Is it always illegal to kill a woman?'
Another terrifyingly violent advert, asking whether you could get away with murdering a woman in some situations.
Here's the basic story in the advert: a typist, "this redhead Morissey", complains that "machines mix me up, kind of."
But two weeks later, she's put a big pink bow on the machine, which helps her stamp letters, and now she loves it.
It's when she says that she's now got enough spare time to gossip with the other ladies in the toilets that her boss considers killing her.
As you do.
Find us on Instagram at BBCNewsbeat and follow us on Snapchat, search for bbc_newsbeat