Cards Against Humanity launches 'mocking' new edition in pink box for women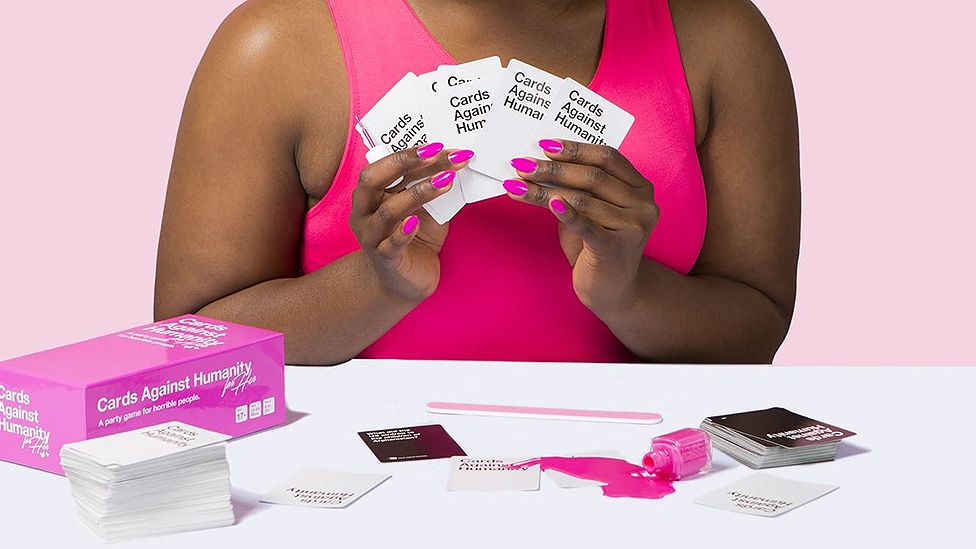 A new "for her" edition of Cards Against Humanity has launched, aimed at women and costing more than the regular set.
It's designed to make a statement about rebranded products for women while raising money for US pro-choice groups.
It also mocks stereotypical gender-specific branding and messaging seen on advertising for female products.
The game's makers have launched a website dedicated to selling the more expensive new edition.
Pairs nicely with a glass of chilled white wine
New slogans for the card game include "Pairs nicely with a glass of chilled white wine" and "There for you when you need a good cry".
The makers boast that apart from the pink box, "it's exactly the same as the original Cards Against Humanity".
"It's trendy, quirky, and only takes minutes for us ladies to understand," say the makers about the new edition, which costs $30 (£23) - $5 (£3.90) more than normal.
"The cards are soft and won't slip out of your hands. Perfect for Margarita Nights."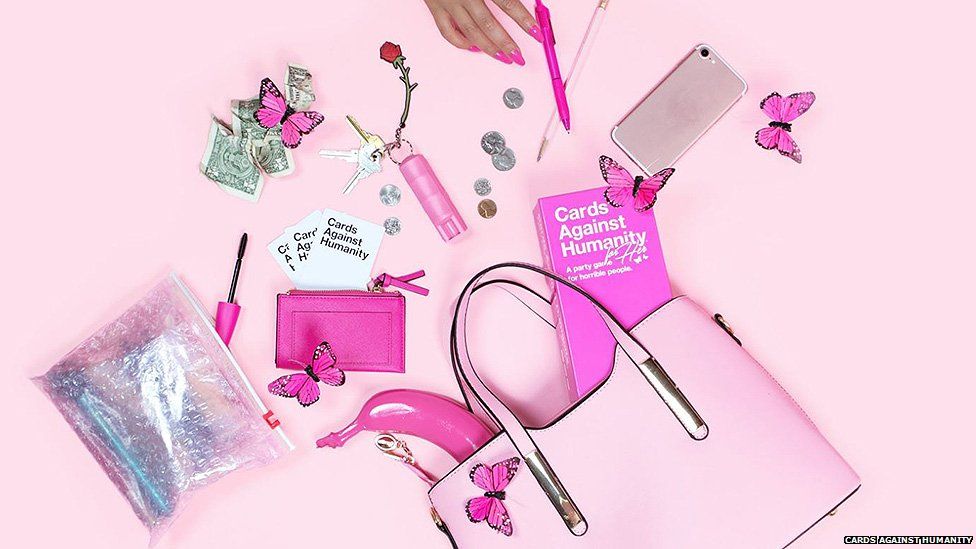 You can even buy an additional 30 cards, the "Period Pack" for another $5.
"Contains 30 brand new cards written while we were all on our periods," the website boasts.
But there is a serious message behind the pink product.
All proceeds from sales of the "for her" edition will be donated to Emily's List, which works to help elect pro-choice female Democratic candidates to office in the US.
In Donald Trump's budget proposal for 2018, all funds for Planned Parenthood and other abortion providers in America would be axed.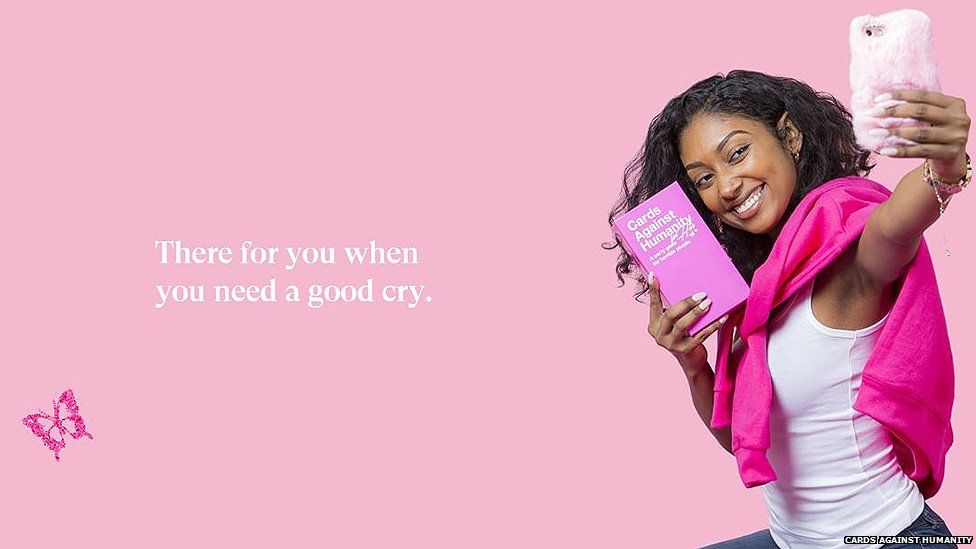 Cards Against Humanity has a history of launching spoof products.
In 2014 it made $180,000 (£139,000) selling boxes of cow poo for $6 (£4.66) a time.
In 2016 it raised more than $41,000 (£32,000) to dig a hole in the ground for no reason whatsoever.
Find us on Instagram at BBCNewsbeat and follow us on Snapchat, search for bbc_newsbeat