'Diversity isn't well represented' - Firm to create inclusive range of nude tights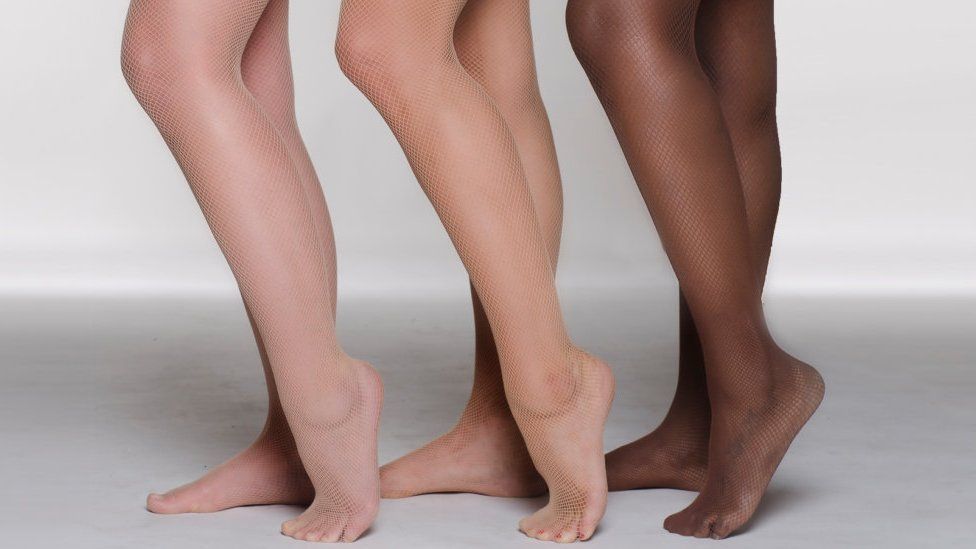 Heist Studios, a London-based bodywear company, has launched an initiative to try to expand the number of nude tones of tights available to customers in the UK.
The fashion brand is asking people on the internet to send them nudes - but it's not what you may be thinking.
Called The Nude Project, they're using selfies uploaded to their site to create a new palette of skin colours.
More than 50,000 women have taken part so far.
Ellie Howard, 25, from Heist Studios says even she can't find tights to suit her.
"When you start talking to people about nude clothing you see there's clearly a problem, most just make do with things that vaguely match them," she said.
"The nude tights we offer as a brand are even too dark for me which is clearly a problem."
Although they will eventually use submissions to create a colour palette that will expand their own range of tights - it won't stay exclusive to Heist.
"We will be sharing the palette with any brand that wants to use it," she told Newsbeat.
"The fact that there's only a few shades of nude on the market reflects a wider issue in the fashion industry - diversity isn't well represented, yet there are seven billion people in the world."
As well as contributing to the colour database, women who sign up to The Nude Project have been using the hashtag #MyNude on social media to promote diversity.
The whole idea might already sound familiar to you.
After not being able to find nude underwear to match her skin tone in 2014, entrepreneur Ade Hassan launched her brand Nubian Skin - a collection of lingerie and tights aimed at women of colour.
This year she was listed on the Queen's birthday honours for her services to the fashion industry.
Entrepreneur Bianca Miller also had a similar idea while appearing on The Apprentice in the UK.
She was runner-up for her brand of nude tights aimed at women of all skin tones.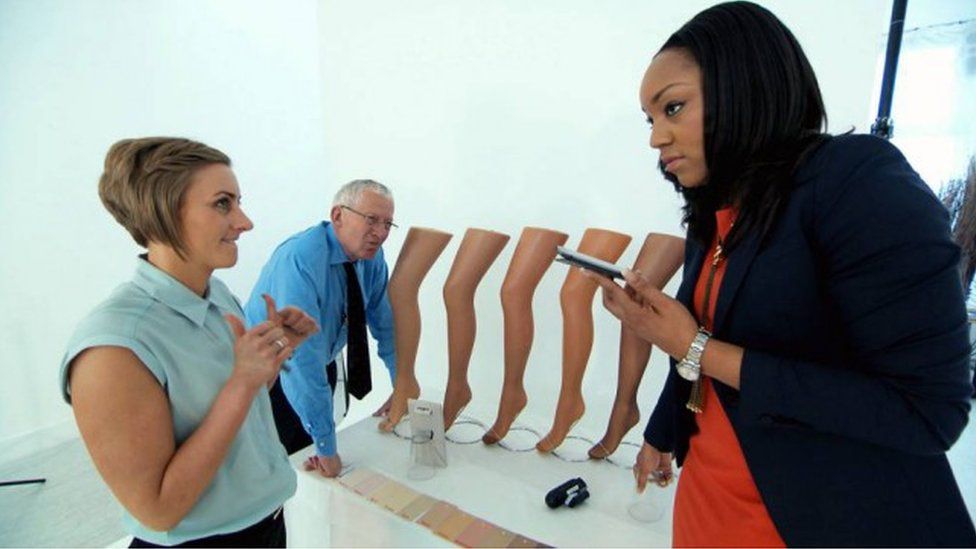 "Of course we've been inspired by a range of brands who have done really exciting work," Ellie told Newsbeat.
"Christian Louboutin brought out a wider range of nude pumps in 2013.
"But I think the reason we came to this point, is that we looked at our own range of nudes and realised there's still so much more to be done."
Find us on Instagram at BBCNewsbeat and follow us on Snapchat, search for bbc_newsbeat