Eminem 'working on new album with Dr Dre'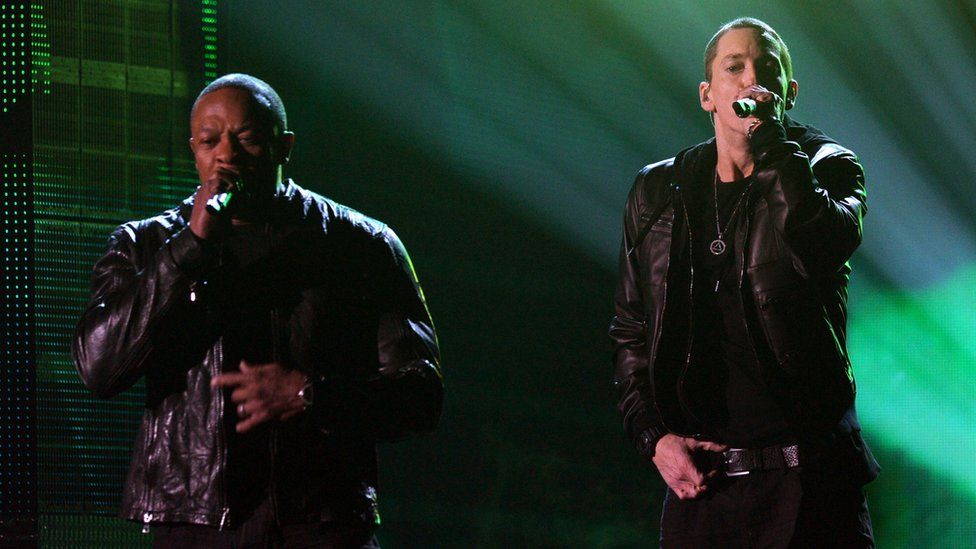 It looks like Eminem is working on a new studio album with producer and long-time collaborator Dr Dre.
The man behind a new Dr Dre documentary revealed in an interview that the pair are currently making music together.
Eminem hasn't released a record since 2013's The Marshall Mathers LP 2, but he has put out one-off singles.
So far there has been no official confirmation about new tracks from either artist.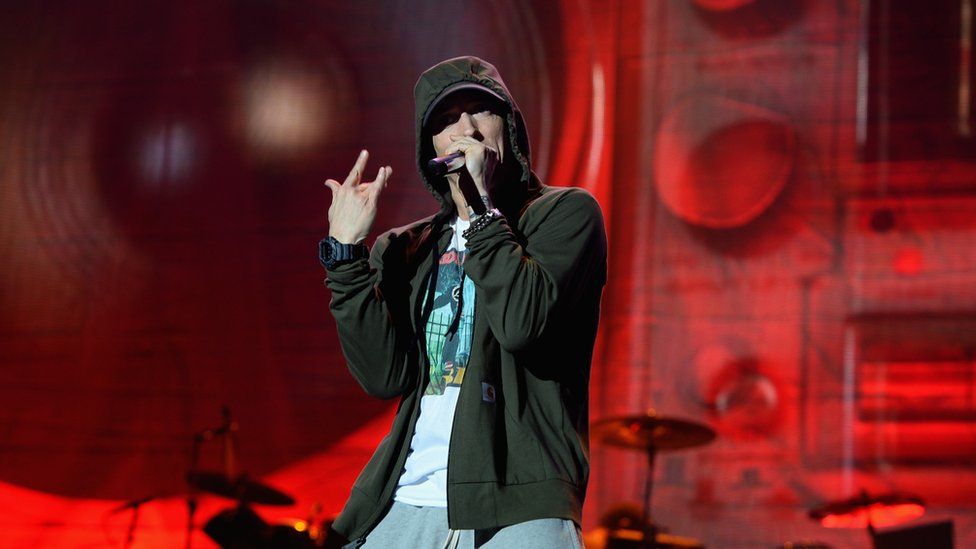 "Dre still records," Director Allen Hughes told the website Uproxx, "people don't know this but Dre records every day.
"Literally, he's in there recording songs every day, he's like Picasso in that way. He's always painting.
"Right now he's producing, in the 11th hour, a track for Eminem's latest album. So Dre's still real active in music, you know?"
Eminem's most recent single, Campaign Speech, was released in 2016 to coincide with the US Presidential election.
At the time, he hinted that a new album might be on the way soon.
But this is the first clue since as to how complete that album might be.
It's been met with excitement online.
Earlier this year the word Stan, from the Eminem track of the same name, was added to the Oxford English Dictionary.
The song, from his 2000 album The Marshall Mathers LP, features Dido and is about a crazed fan obsessed with the rapper.
The dictionary entry says a Stan is "an overzealous or obsessive fan of a particular celebrity".
Find us on Instagram at BBCNewsbeat and follow us on Snapchat, search for bbc_newsbeat