Floyd Mayweather responds to tax rumours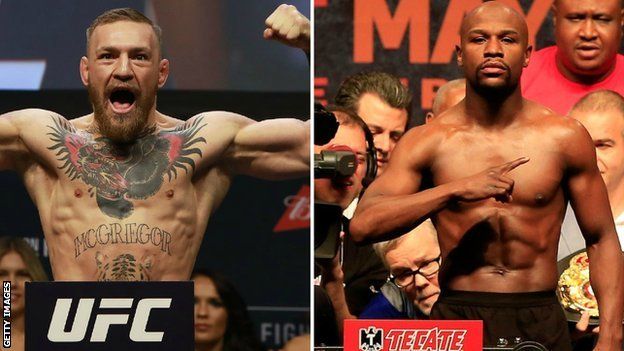 Floyd Mayweather has insisted his financial empire "is rock solid and intact".
The former boxing world champion is on a publicity tour with UFC champion Conor McGregor ahead of their August fight.
Each is predicted to earn $100m (£78.5m) from the bout - and some have accused Mayweather of needing the money to pay a tax bill.
But the star has told fans to believe "none of what you hear".
American Mayweather, 40, has come out of retirement to fight 28-year-old McGregor.
They're meeting in a light-middleweight boxing contest in Las Vegas on 26 August - despite the fact McGregor has never boxed professionally or as an amateur.
The trash talk between the two has been going back and forth ever since the UFC star went on an American chat show and said he would "most certainly dismantle" the boxing legend.
So it's not surprising that yesterday Conor McGregor weighed in on rumours about Floyd Mayweather's tax affairs.
"He should of paid his taxes and stayed retired and kept my name out of his mouth," the Irishman told TMZ.
Floyd Mayweather, nicknamed Money Mayweather, is known for his lavish lifestyle.
His response to McGregor was to post a photo of what looks like three cheques with pretty hefty sums on them.
"These are the facts," the caption says, "Uncle Sam received $26,000,000 from me in 2015!
"What else could they possibly want? I'm sure I would have been notified much sooner if there were any real discrepancies right?"
He then adds: "You can crunch numbers all day but in the end, my empire is rock solid and intact! Now Calculate That!"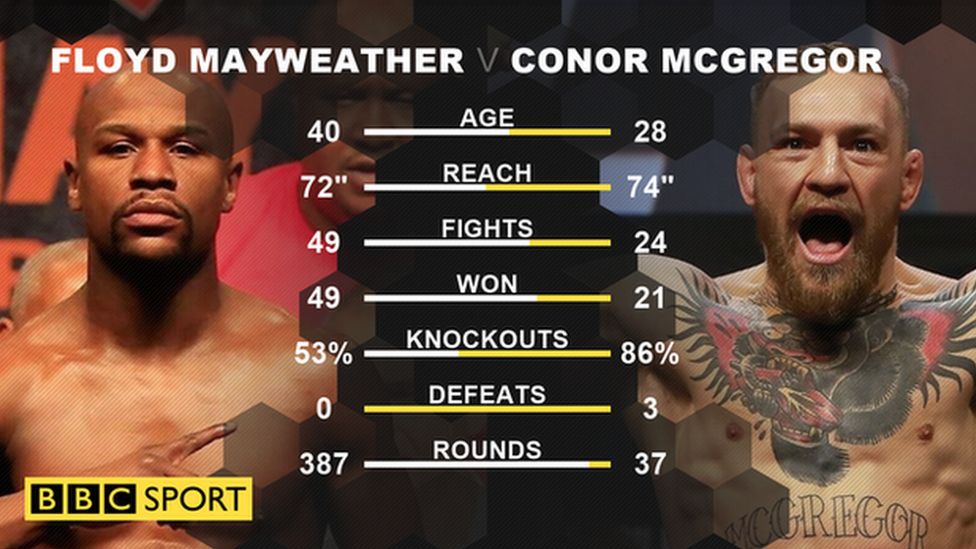 The pair begin their four-day press tour in Los Angeles on Tuesday, before moving onto Toronto and New York.
They are appearing in London on Friday.
Find us on Instagram at BBCNewsbeat and follow us on Snapchat, search for bbc_newsbeat