Rapper 2 Chainz turns 'drugs den' into HIV clinic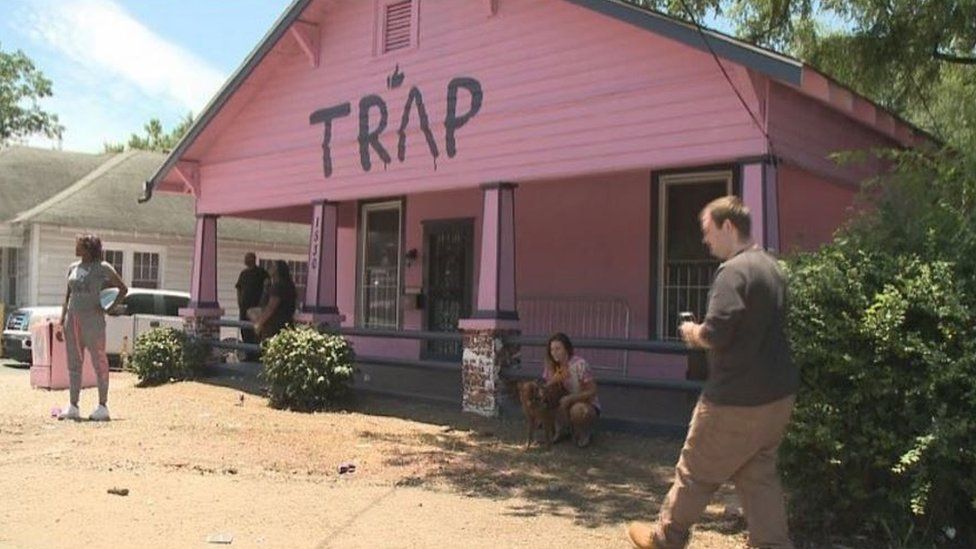 Rapper 2 Chainz turned his pink trap house into an HIV testing clinic over Independence Day weekend.
The Atlanta rapper took to Instagram to tell people about the the pop-up clinic and to "come get tested and know your status".
The house was originally used to promote his new album Pretty Girls like Trap Music, which was released in June.
It has since been used as a church and community centre, and has been welcomed by residents as a tourist attraction.
A trap house is a term for somewhere you go to buy drugs from a dealer - similar to a drugs den.
The HIV clinic was supported by the Fulton County Board of Health, and charities Atlanta AIDS and Test Atlanta.
In a caption on Instagram, 2 Chainz said: "Inside the 'pink traphouse' something seldom shown, art, kids, music, good vibes, inspiration etc. The word trap is and was associated with a negative connotation.
"We will see after we get thru injected some cultural ideas the move the needle inch by inch".
The pink house has also been used as a "trap church," which involved many local groups coming together and urging the public to support organisations to help residents of the poorest neighbourhoods.
Portraits of famous musicians, like Tupac and the Weeknd, can also be bought at the house, and it also functions as a salon, offering nail and hair appointments to local residents.
Find us on Instagram at BBCNewsbeat and follow us on Snapchat, search for bbc_newsbeat