John Terry and what happens when footballers sing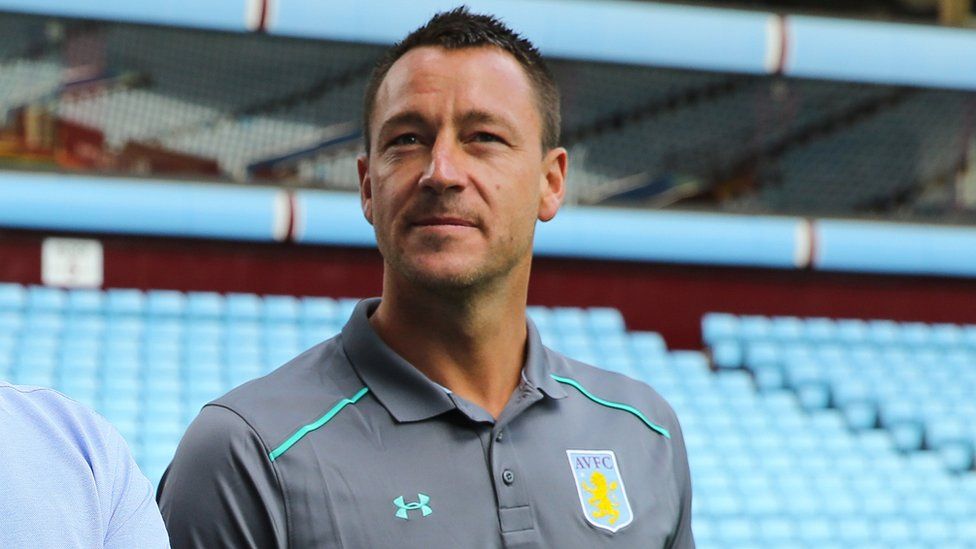 John Terry has caused quite a stir in his first few days at Aston Villa.
The ex-Chelsea and England footballer was filmed on Wednesday performing a hearty rendition of Stand By Me in front of his new team mates.
It's become a tradition of recent signings to grace their new squad with a bit of karaoke and it's fair to say the results are mixed.
Luckily we can now all see the best and worst initiation songs - through other players' social media accounts.
He's bordering on the dad-at-a-wedding look, but JT's singing is actually not too terrible.
He really goes for it - the least you'd expect from a player known for giving it his all on the pitch.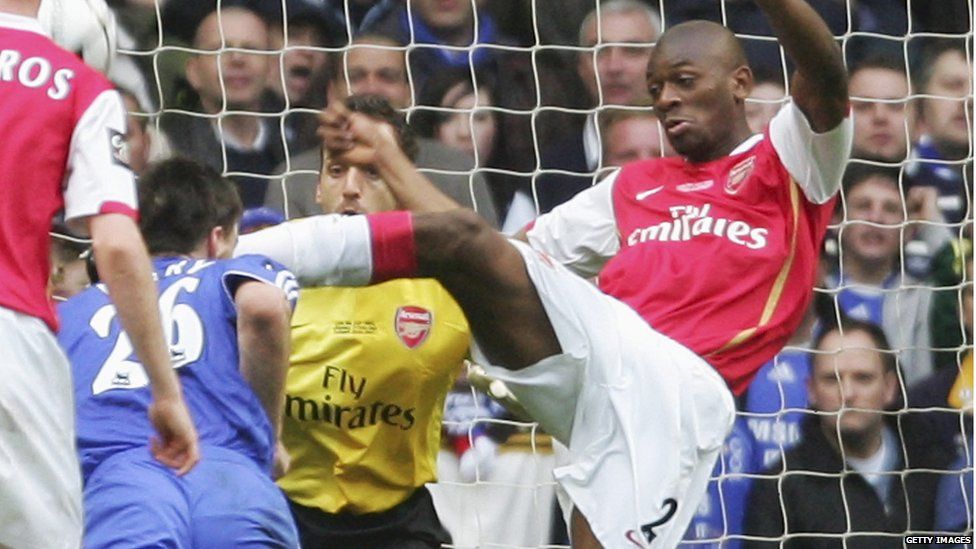 Calum's kooky song choice
Warning: Third-party content, may contain ads
You can't go wrong with some mediocre mid-noughties guitar music, can you?
Extra points go to Arsenal's Calum Chambers for using a half-full glass water bottle as a mic during his performance of the Kooks' hit Naive.
Yo home to Marseille
Can't sing? Rap instead.
Admittedly, Steven Fletcher is playing it a bit safe - you'd be hard-pressed to find anyone under 30 who doesn't know all the lyrics to the Fresh Prince theme song - but it's a decent effort nonetheless.
A 'massive hit' you've never heard of
Another good technique if you're worried about forgetting lyrics - sing an Albanian song so your teammates don't know if you've got it wrong.
According to Xhaka, the song he chose was a "massive hit in Albania". And who are we to question him?
At least he admits he's "not the best singer" in the world.
QPR take it back to the 90s
Warning: Third-party content may contain ads
Rio was just getting into rapping Notorious B.I.G's Juicy when, it appears, someone put him off by farting.
Steven Caulker, meanwhile, went for What Would You do by City High - although it's unclear if he was going for their 1999 version, or Bastille's cover from 2013.
The Beast has a soft side
Adebayo Akinfenwa definitely turned beast mode off for this performance.
For his AFC Wimbledon initiation, the world's strongest player (according to the Fifa game) went a bit left field with a quite beautiful rendition of A Whole New World from Disney's Aladdin.
Nobody saw that coming.
Find us on Instagram at BBCNewsbeat and follow us on Snapchat, search for bbc_newsbeat