The brother and sister with a £15,000 student debt gap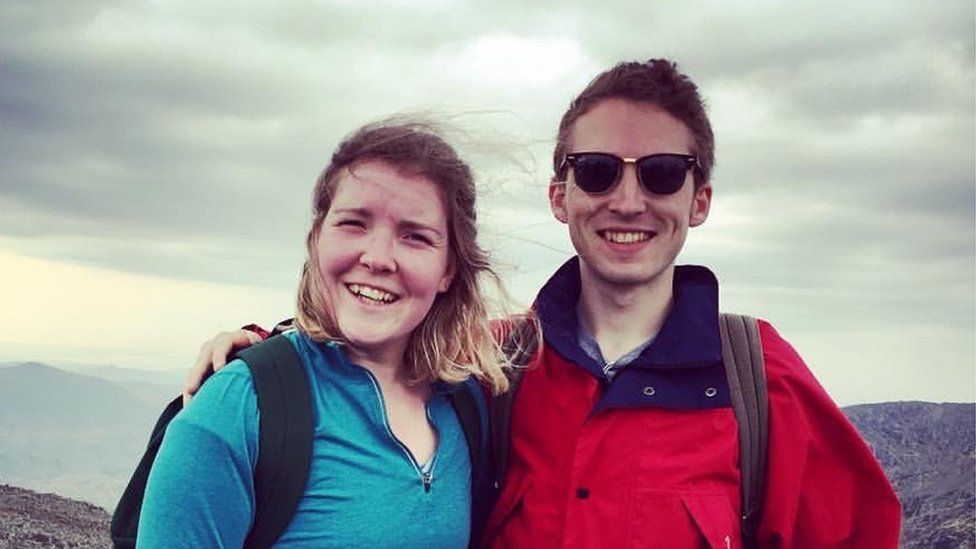 Students are facing debts rising to more than £50,000 when they leave university.
The poorest will owe around £57,000 when they graduate, according to the Institute for Fiscal Studies (IFS).
Interest rates on student loans will be 6.1% from September 2017, and tuition fees are also rising to £9,250.
It means that, on average, students will graduate having already built up £5,800 in interest.
Ben Jones, 22, finished his course this summer with more than £40,000 of debt. His sister Florence, 25, graduated in 2015 with around £15,000 less to pay back.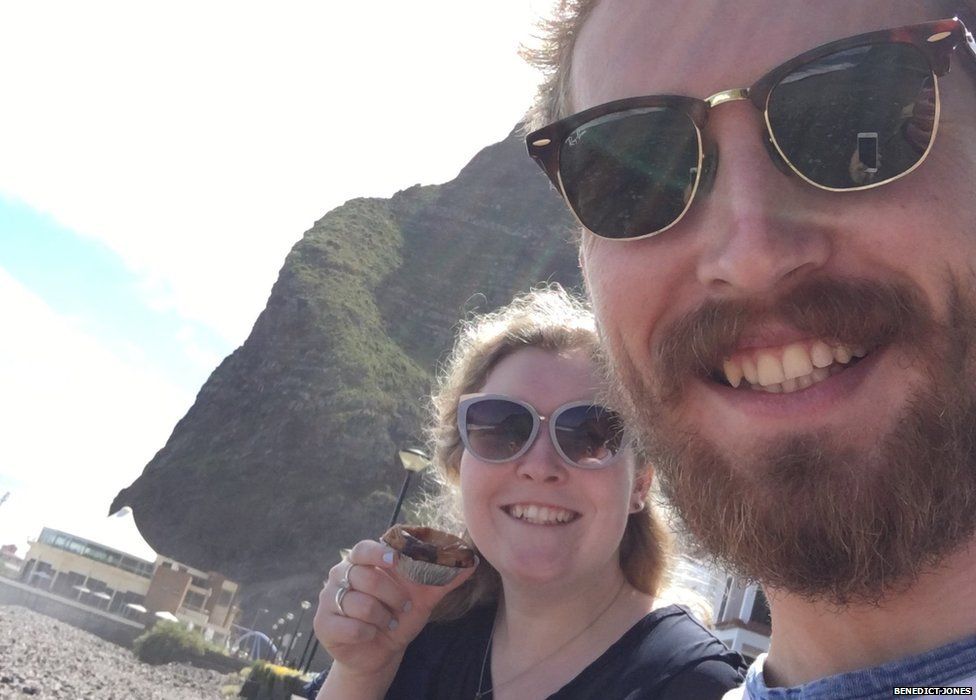 "I'm just annoyed about it," says Ben, who studies TV and radio production at the University of Salford.
"It's such a small age difference but it's such a huge difference in money."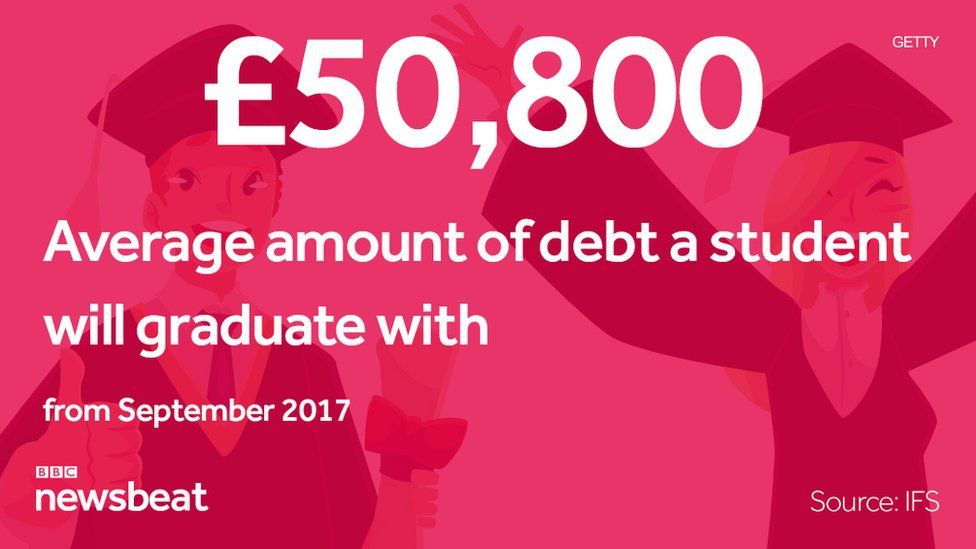 Ben says that he and his sister don't talk about the difference too much, because it annoys him.
"She'll brag about it - I would if I was her too - and I'm just annoyed about it."
But Florence says that she feels bad that her younger brother has to pay more.
She says she would have "thought twice" about going to university if she had to pay £9,000 a year in fees.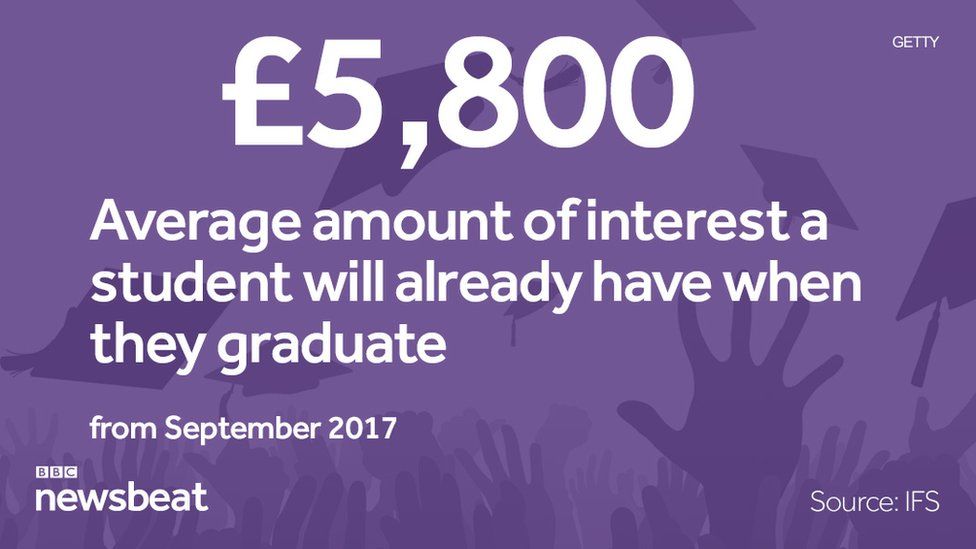 Although she trained to be a teacher, Florence now works in the charity sector.
For her, the lower debt means that she feels less under pressure to do a job where she has to earn a lot of money.
She pays off £22 a month of her total debt, which began at just over £25,000 - an amount she "doesn't notice at all" when it comes out of her payslip.
"I work in the charity sector which is lower-paid, so I was lucky to not need to pay back as much."
She doesn't think she'd be able to do the job she does now if she was in the same amount of debt as her brother.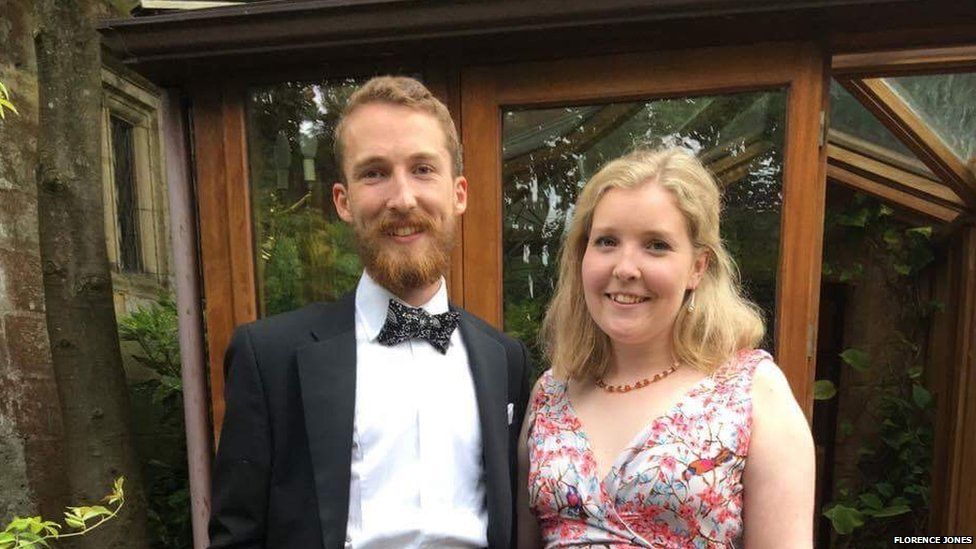 Florence is worried that Ben's higher debt will weigh heavily on his shoulders once he graduates.
"I think he'll be a lot more concerned about [jobs] that are higher paid rather than ones that he might be interested in doing," she tells Newsbeat.
And it seems that she's right - Ben says: "if I was on three times less of a student debt, it would make it a lot easier to start out in life."
Most people never pay off their student loans in full, according to the IFS.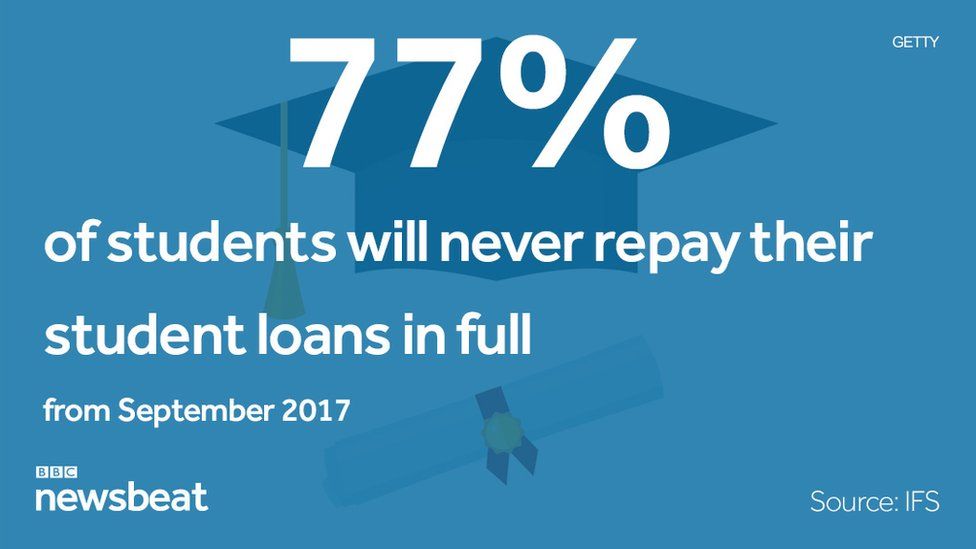 But for Ben, the fact that the debt is "such a huge amount of money" means that "it's just at the back of your mind all the time that you're going to be slowly paying it off".
"I feel like the government doesn't really realise how much difference it is.
"It's not a small margin - it's not like they went up by a grand or so - it's three times the amount.
"It's OK for people to pay for university, but it shouldn't be such a huge cost."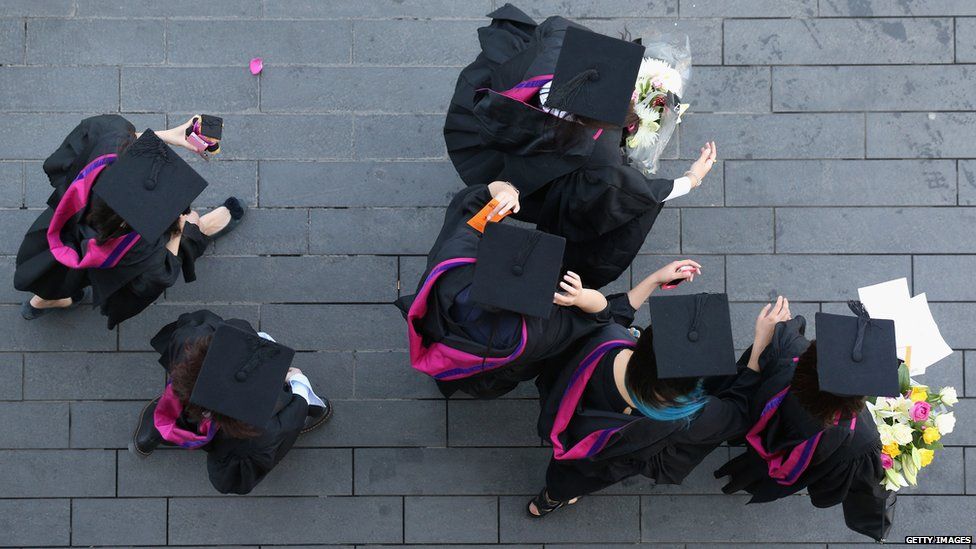 Florence thinks that as well as changing peoples' career decisions, such a heavy debt burden means that going to university has become more of a transaction than anything else.
According to her, people feel under pressure to pick a course which will earn them more money, rather than something purely out of interest.
"I didn't really have the issue of the higher loans, so I could just decide to go to uni whenever I wanted," she says.
"Whereas with my brother... he debated it a lot more than I did."
Ben shows this change in attitude when he says: "You go to university to try to increase your chance of getting the job that you want.
"It felt like an investment - I think that's how most people see university."
Find us on Instagram at BBCNewsbeat and follow us on Snapchat, search for bbc_newsbeat