US YouTube star and online actress Stevie Ryan dies aged 33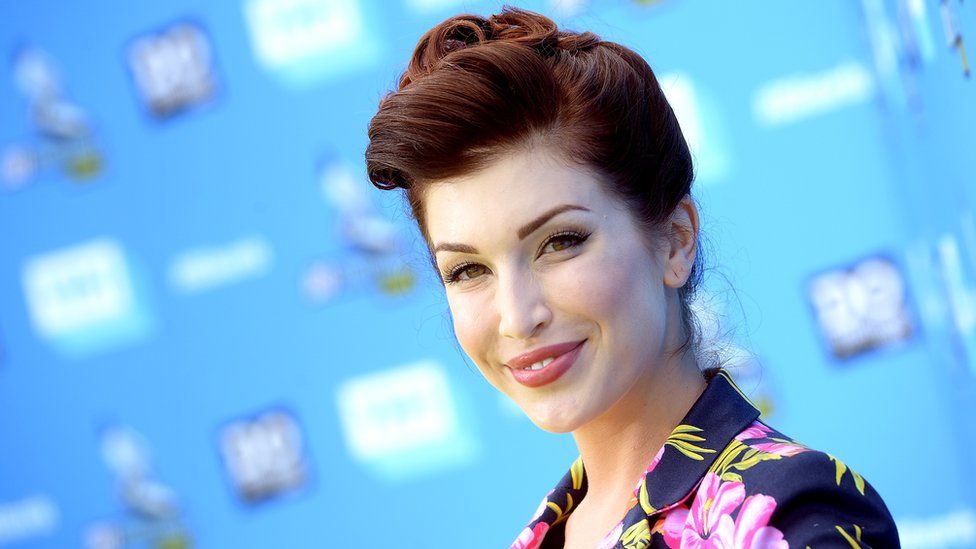 US YouTube star and online actress Stevie Ryan has died aged 33.
An LA County Coroner's report says that she killed herself on Saturday.
Stevie became well known for her parodies of famous people like Justin Bieber and Lady Gaga and had her own show, Stevie TV, on music channel VH1.
That was cancelled after two series but some of her YouTube videos, which included characters like Little Loca and Sceney Sceneable, racked up millions of hits online.
She'd battled with depression and her final tweet was a tribute to her grandfather, who died recently.
Fellow YouTubers have been paying tribute to her.
In an interview with Culture Brats in 2012, Stevie said she was sometimes shocked about how nasty people could be on social media.
She said she created her character La Loca after receiving abuse for her early videos.
"I put it [a video] on YouTube and before I knew it, there were people leaving me comments like, 'You're ugly and stupid and dumb.'
Warning: Third party content might contain ads
"I didn't realize what the internet was, that it was just full of hate.
"You can be the most talented person in the world and you put anything on the internet and all you're going to get is hateful responses."
Find us on Instagram at BBCNewsbeat and follow us on Snapchat, search for bbc_newsbeat