Kodak Black says light-skinned women are easier to break down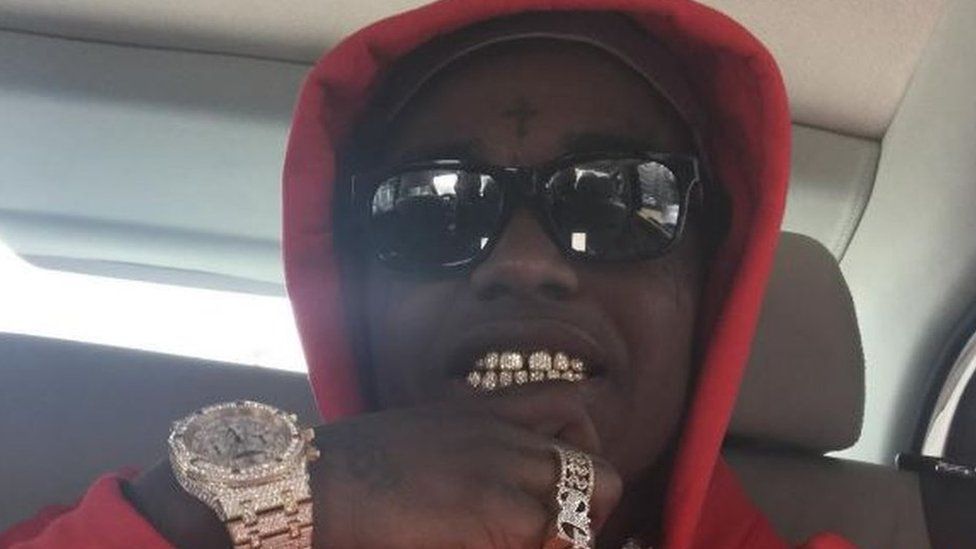 Rapper Kodak Black is being criticised for saying he prefers lighter-skinned women because it's easier to "break them down".
The 20-year-old said he doesn't date women with his skin complexion because they're "too tough".
He said the comments in an interview after a charity basketball game.
This comes after an Instagram Live Video, in which he said: "I don't really like black girls like that" when asked about relationships."
The Florida rapper said: "You know I carry myself like I'm an average dude, because I don't see myself any better than him.
"So if he can say that he likes skinny women, and prefers skinnier women to chubbier or more heavy set women, he can say that, and nobody won't get mad at him.
"I love African American women, but I just don't like my skin complexion.
"My complexion we too gutter: light-skinned women are more sensitive."
The interviewer then said that darker-skinned women can be sensitive, to which Kodak Black replied: "No, no, they too tough. Light-skinned women, we can break them down more easy."
Many users on social media are criticising him for his comments.
However, some people are defending Kodak Black's opinion, saying everyone is allowed to have a preference.
Also, some think his thoughts comes from being insecure about his own skin colour.
Find us on Instagram at BBCNewsbeat and follow us on Snapchat, search for bbc_newsbeat