Woman demands white doctor in Canada to see her son at local clinic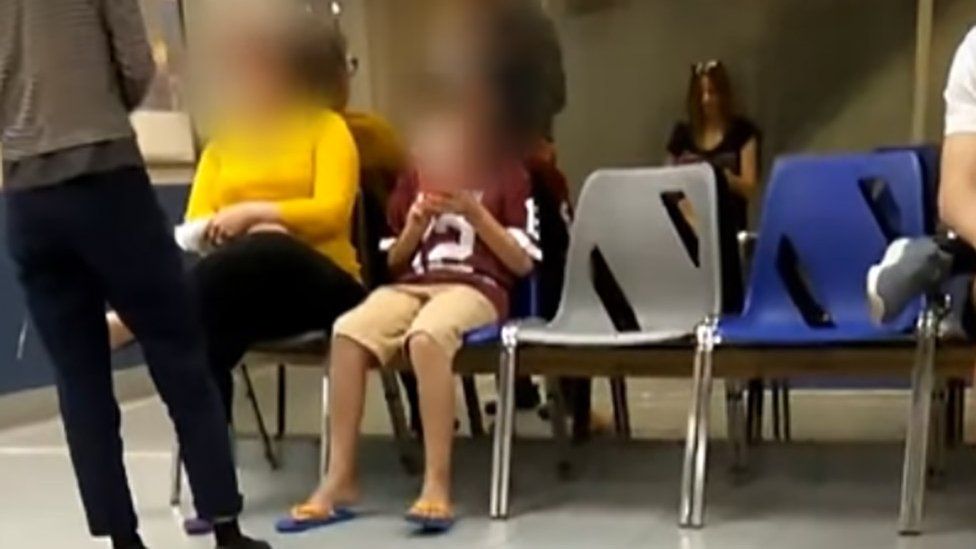 A video showing a woman in Canada demanding that a "white doctor" look at her sick son has gone viral.
In the footage, taken at a clinic in Mississauga, Ontario, she says that her son has chest pains but can be heard being racist towards staff.
When she is told that no such doctor is available, the woman gets angry.
Police said that no allegation of assault had been made by anyone involved and the matter was closed.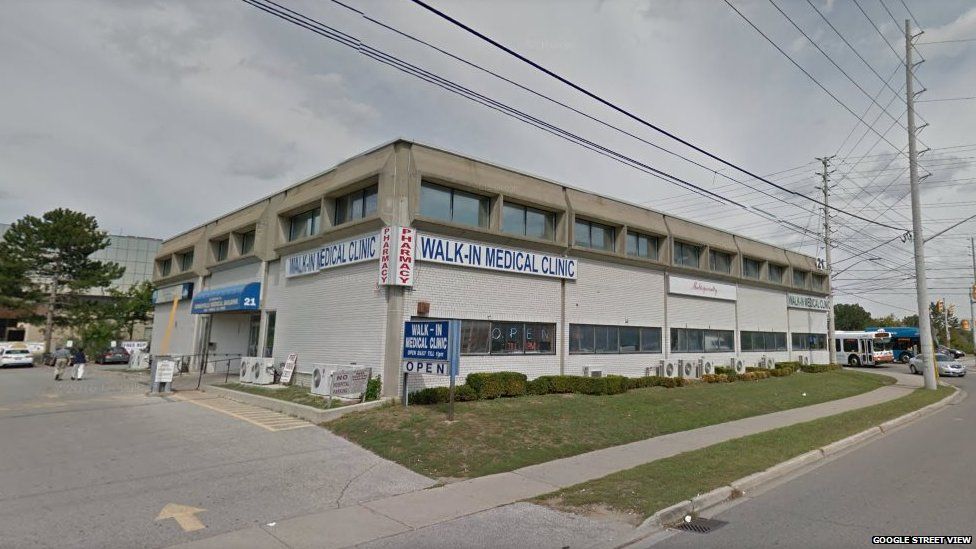 In the four-minute video, the woman is heard repeatedly asking that her son be seen by a "white doctor".
She is told by a staff member that her child has to be seen by a paediatrician and that no doctor fits her description.
She responds: "So you're saying in the whole entire building, that there's not one white doctor? Can I see a doctor please, that's white? That doesn't have brown teeth, that speaks English."
***Warning - the following video contains racist language***
Warning: Third party content, may contain adverts
Fellow patients can be heard urging the woman to go to the hospital.
She refuses, saying she had already been there and they only had "brown doctors that did not help my kid".
She then uses a racial slur to describe the doctor and says: "Being white in this country, I should just shoot myself. My kid is part not white, so can we get someone to see him that at least speaks English."
Another woman then confronts her saying: "Your child clearly has more issues with you being his mother than him needing to see a doctor. You are extremely rude and racist."
Hitesh Bhardwaj filmed the video and told CBC News that he began recording the incident because he was shocked.
He said: "This is bad, this is inappropriate and shouldn't go unnoticed.
"The whole episode kept on repeating in my head, I was very upset. You know I can't even define the feeling."
Ontario Premier Kathleen Wynne says racism and hate have no place in the province.
Police said that the boy was seen by a doctor at the clinic. The woman involved has not responded publicly to the video.
Find us on Instagram at BBCNewsbeat and follow us on Snapchat, search for bbc_newsbeat