What the drought of 1976 looked like as this year's heatwave continues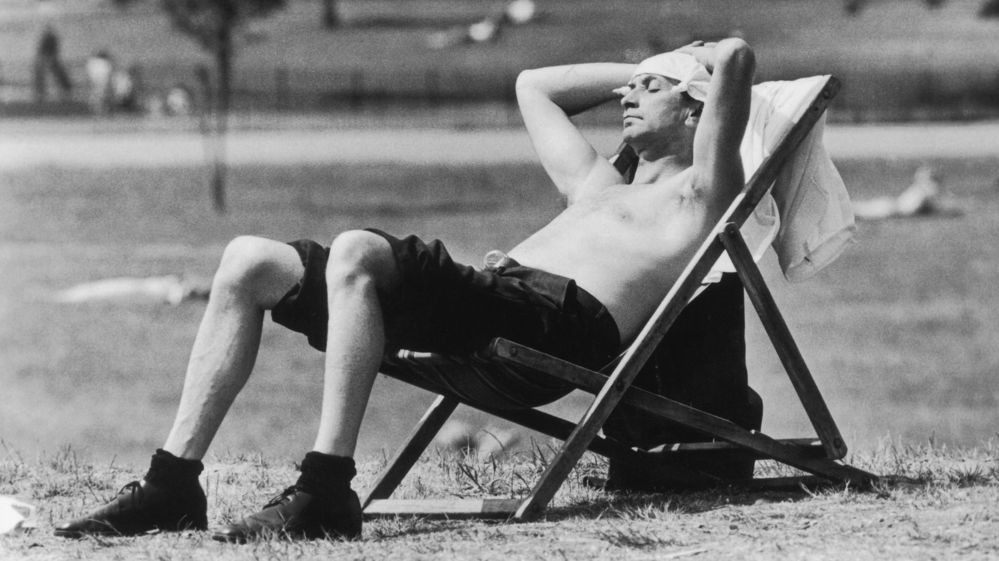 The temperature has hit 34.5C (94F) at Heathrow in west London, making it the hottest June day since 1976.
Temperatures are at their highest for a June day since the 35.6C (96F) recorded in Southampton on 28 June 1976 and it's the warmest summer solstice on record.
The 40-year high has been recorded as parts of Britain swelter in the fifth consecutive day with temperatures above 30C (86F).
It's also the hottest prolonged spell in June since the summer of 1976.
But if you think it's hot at the moment, this is what the UK looked like 41 years ago.
April 1976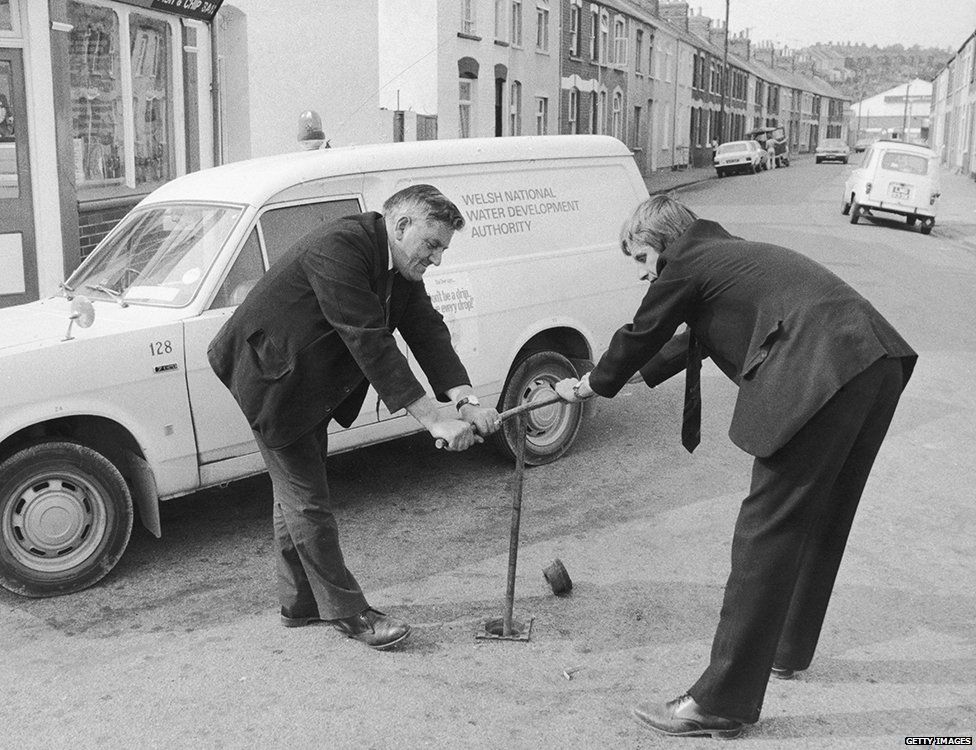 The 1976 drought - which saw the driest summer since 1772 - started in September 1975, after an already dry summer.
At the time, it was the driest 16-month period in more than 250 years.
1995 is now regarded as the driest summer ever in the UK, when standpipes were used in some parts of the UK again.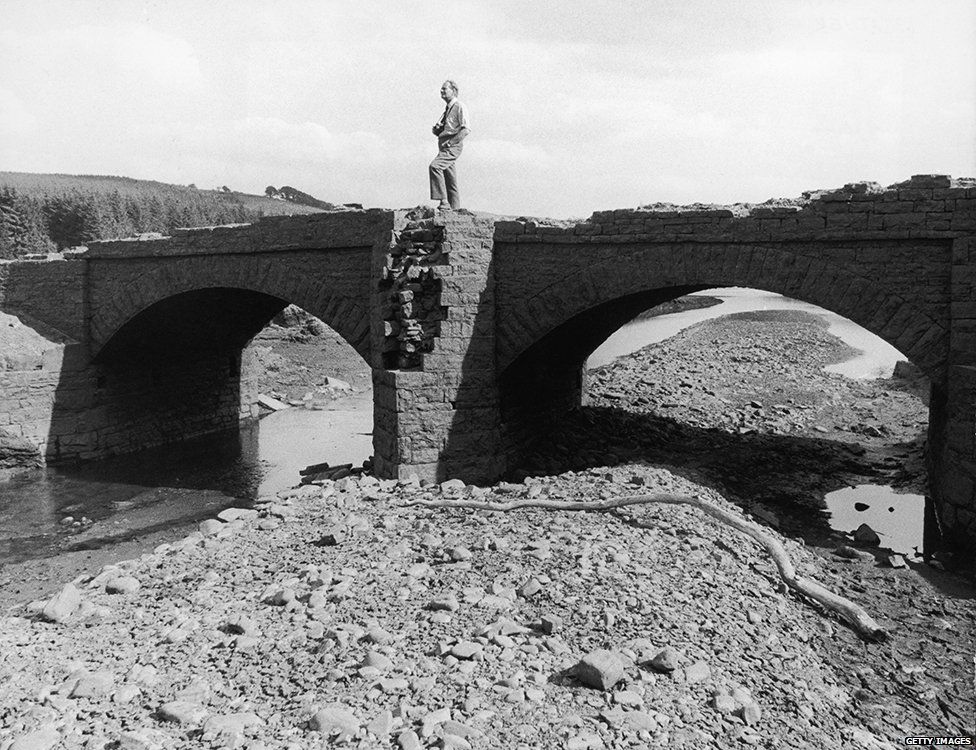 May 1976
A minister for drought was appointed and, as reservoirs dried out, gardeners were banned from using hosepipes.
Bans were enforced by patrols which toured the streets.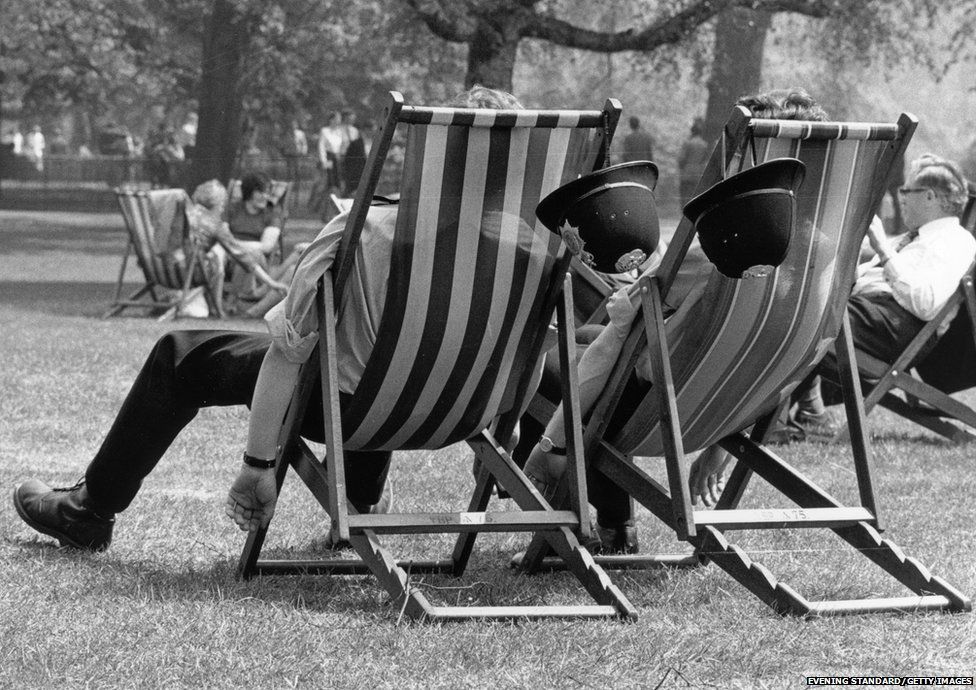 June 1976
Thousands of homes in Yorkshire and East Anglia had their water supply replaced by communal standpipes in the street.
Many householders in Wales and the west of England were left without tap water for much of the day.
In Gwent, one of the most severely affected areas, 70 companies were ordered to halve water consumption - including coal mines and works owned by British Steel.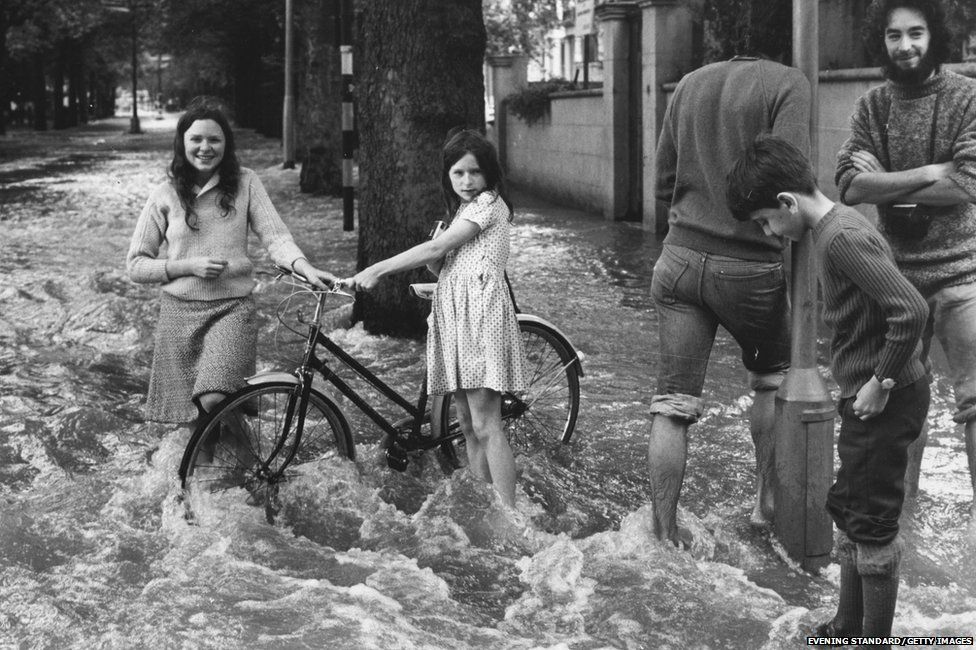 July 1976
Water restrictions on industry in the Midlands forced some companies to shorten their working week.
Heathrow Airport had 16 consecutive days over 30C (86F) from 23 June to 8 July 1976.
The hottest day that summer was 3 July, with temperatures reaching 35.9C (96.6F) in Cheltenham.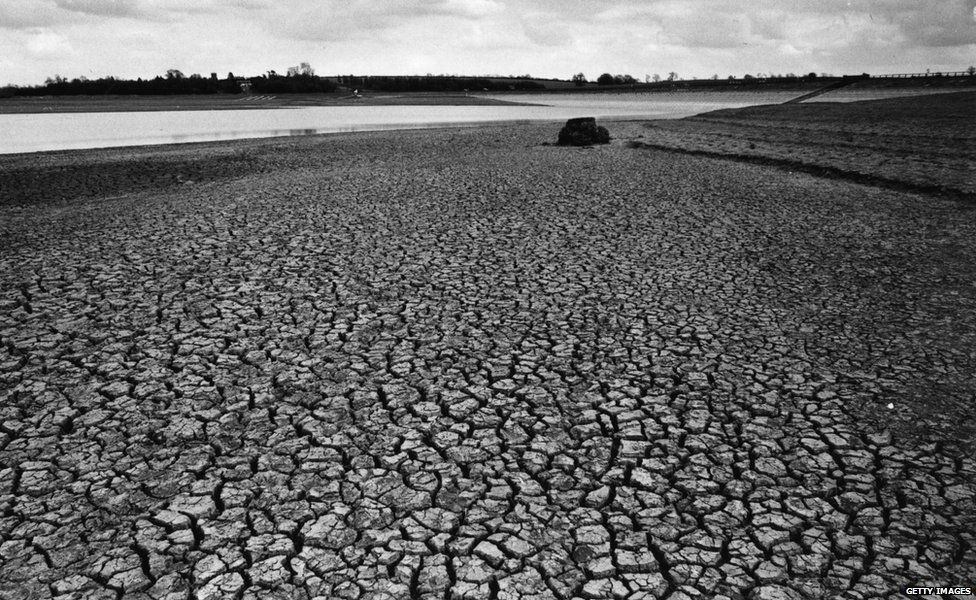 A plague of starving seven-spotted ladybirds also besieged villages, towns and cities.
The British Entomological and Natural History Society estimated that 23.65 billion of them were swarming on the southern and eastern coasts of England by late July.
August 1976
Milton Abbas in Dorset and Teignmouth in Devon had no rain for 45 straight days in 1976.
New research suggests that summer also caused permanent changes to British forests.
The UK's most intense drought between 1914 and 2006 killed off many drought-sensitive beech trees and growth of the trees is still restricted more than 30 years later.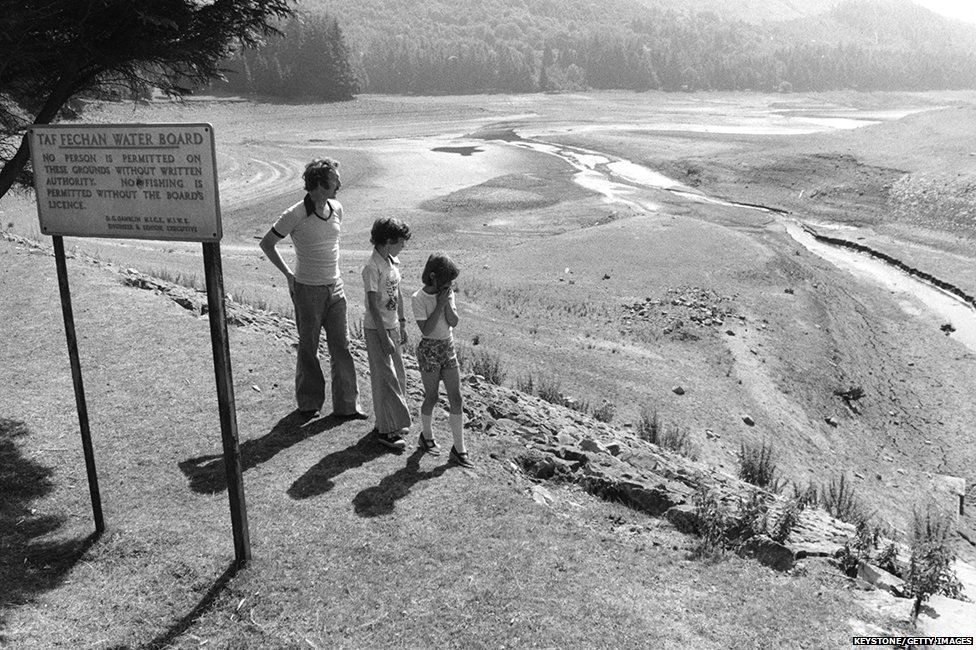 In 1976 there were also two six-day periods when the temperature reached 90°F (32.2°C) each day - the first time this had been recorded in the UK.
Sheffield's rivers - the Don, Sheaf, Shire Brook and Meers Brook - all ran completely dry.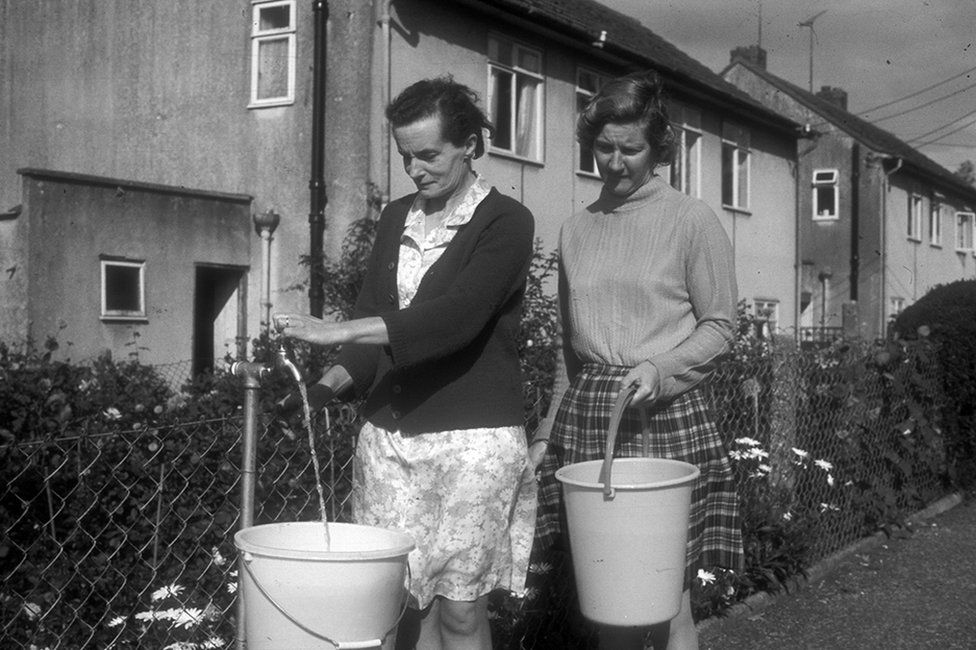 Around £500m of crops failed that summer and food prices rose.
There were also serious gorse and bush fires in Dorset.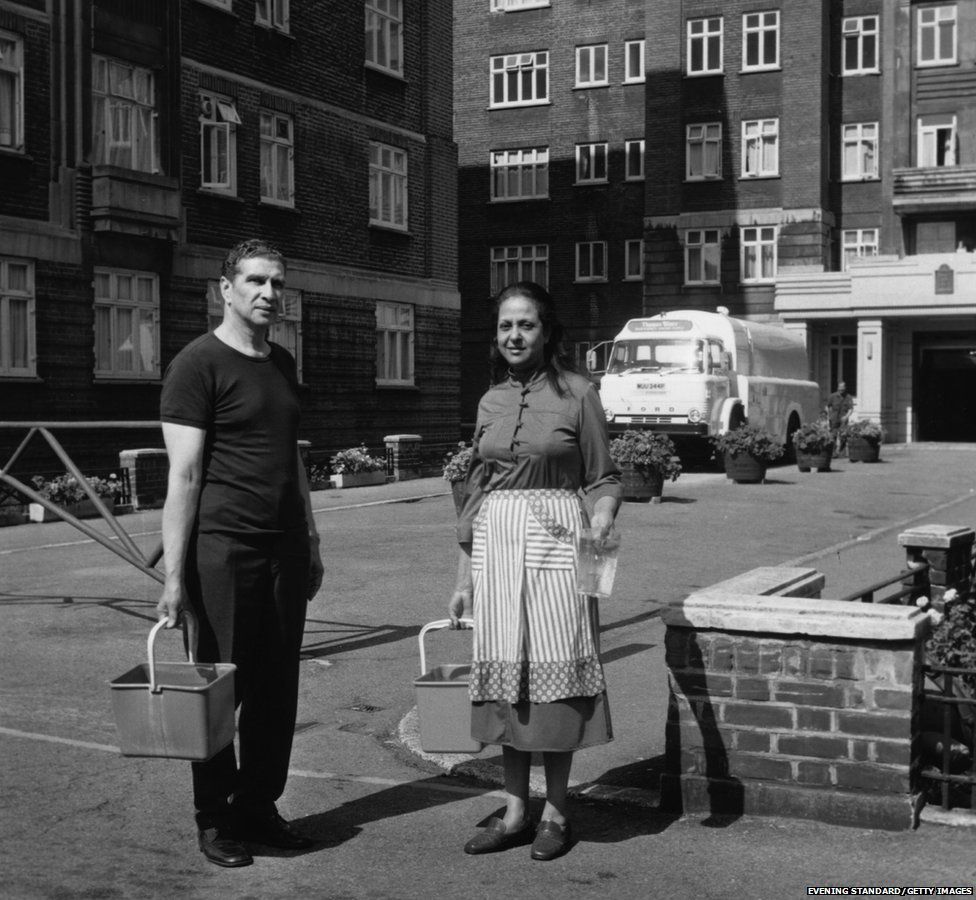 September 1976
The hot weather lasted until late summer, when thunderstorms brought rain, and flooding, to many parts of the country.
September and October were extremely wet months, bringing an end to the drought.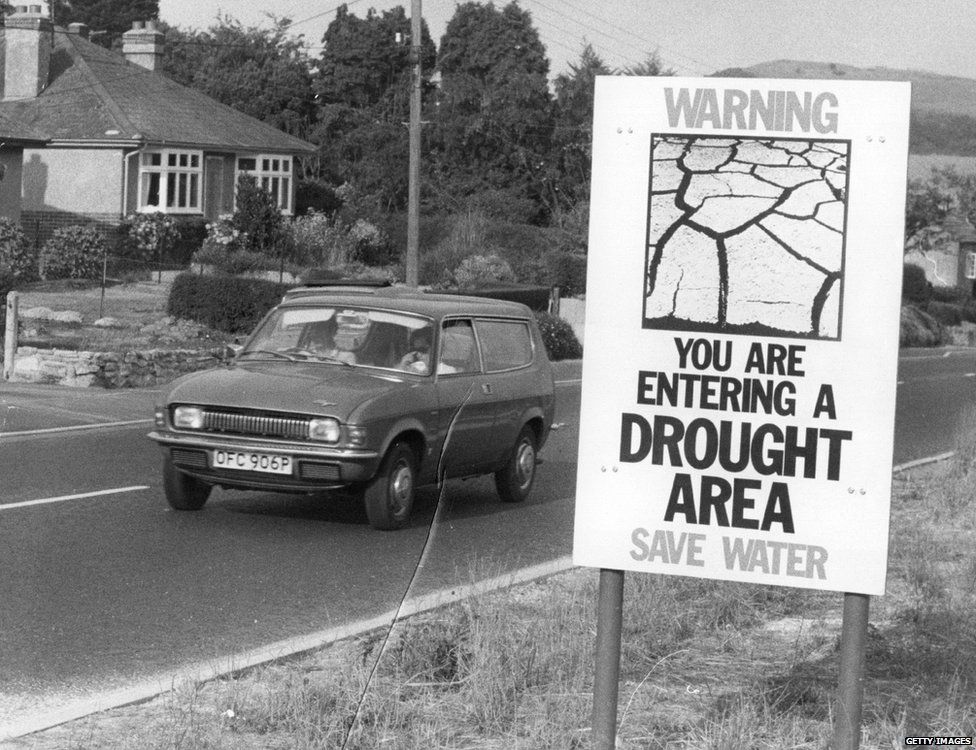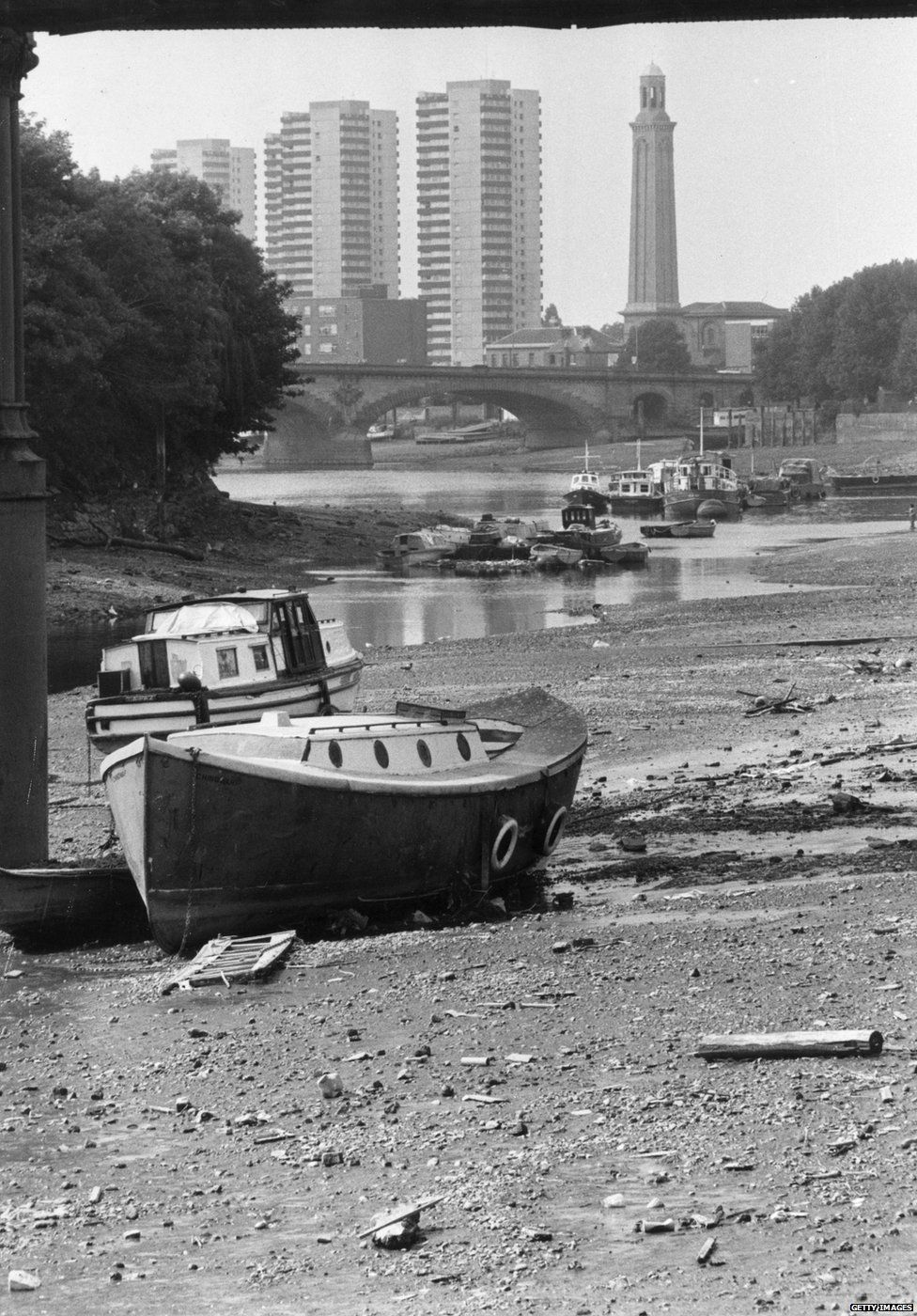 Find us on Instagram at BBCNewsbeat and follow us on Snapchat, search for bbc_newsbeat