The biggest gaming developments from E3 including a new Xbox and Mario game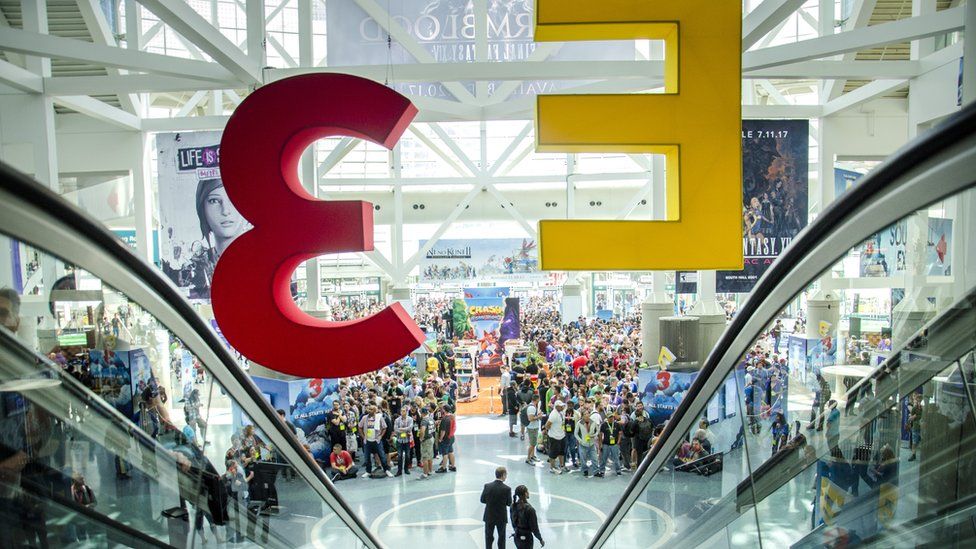 It's been over a week since the gaming world turned up in Los Angeles.
The annual E3 convention is arguably the most important event in the industry.
Now the announcements have been made and new games played, what did it all mean?
Watch The Gaming Show documentary on Radio 1's iPlayer channel.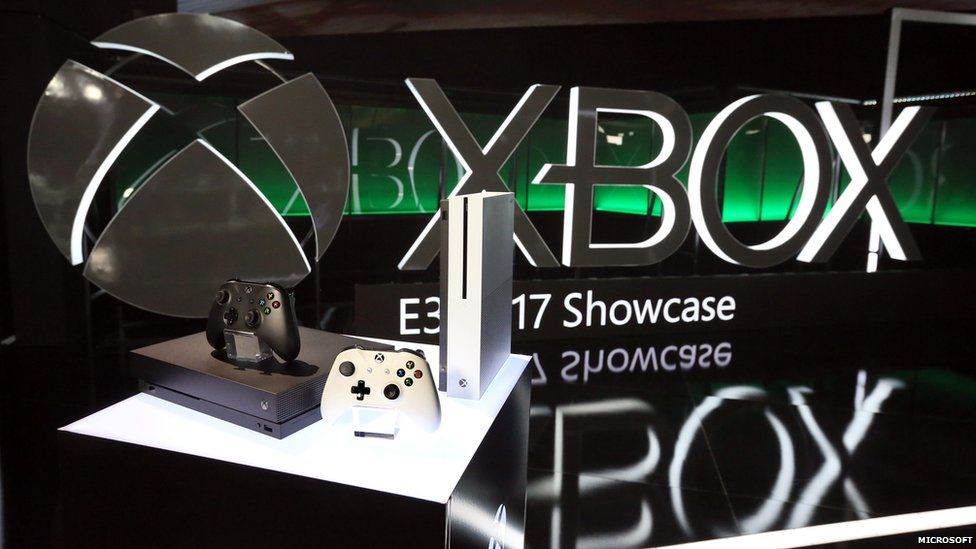 A new console
Seeing the new Xbox One X in action proved that Microsoft will have the most advanced console on the market.
We guessed it would make games look better than we've ever seen them before on a console. We found out that it really does.
If graphics are your thing, then this is the machine for you. Unless you want to spend a lot more cash on a custom made PC, that is.
There are 42 titles coming in total, and you'll be able to play your current Xbox games on it as well.
But some fans told us they would have liked exclusive content for the £450 price of upgrading their console.
If you're looking to upgrade to a more powerful machine, then this E3 has given you a clear choice - buy the most powerful console ever made, or get the PS4 Pro, which has a lower specification, but is at least £100 cheaper.
That choice is yours.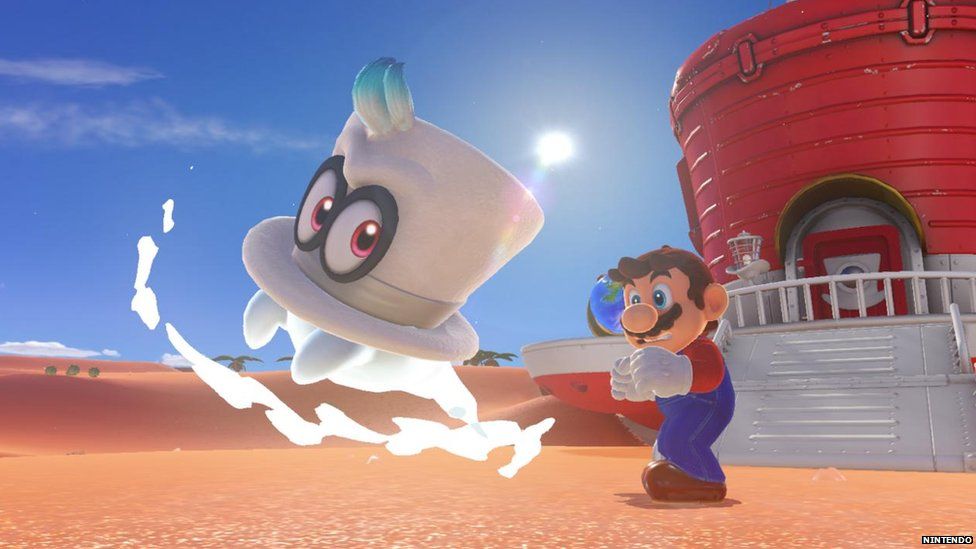 Mario's still got it
The queue to play the new Mario title was long. Very long.
Some waited three or four hours to try out the Italian plumber's latest adventure.
It's as wild and wacky as you'd expect, and is likely to be another satisfying Mario adventure when it's released in October.
The platformer should encourage more players to add the Nintendo Switch to their console collection.
Couple that with big third party releases like FIFA and Rocket League, this E3 might have secured the Switch and Nintendo's futures for the coming years.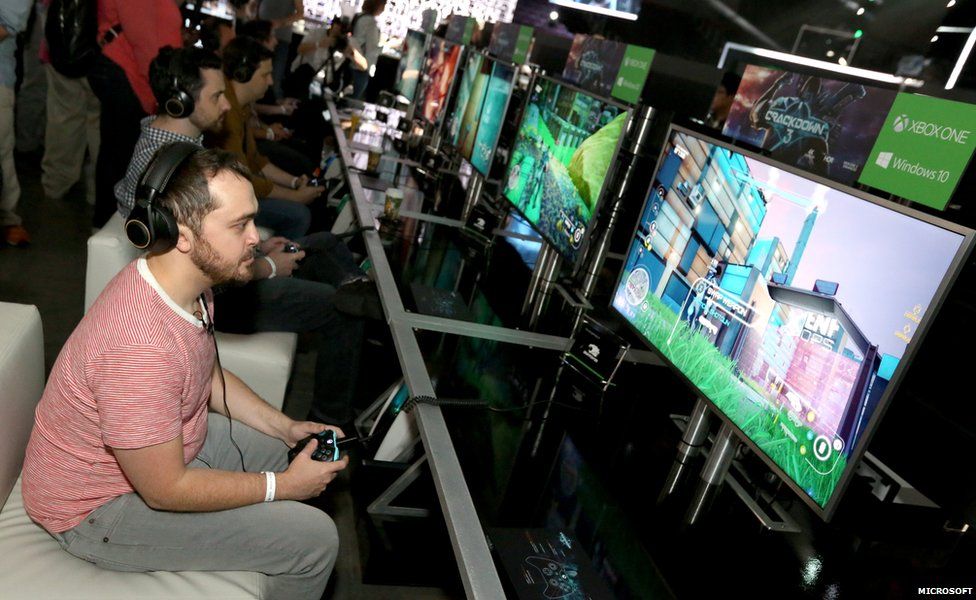 How to solve a problem like VR
Virtual reality has long been touted as the future of gaming.
And it has been a big theme at E3 for the last couple of years.
PlayStation is still pushing its headset, and has announced some new titles for it this year.
But many people we spoke to in LA say a definitive 'must-have' VR title is yet to be seen.
Microsoft, despite launching the most powerful console ever, did not mention its VR capabilities at all.
The big hope for the platform could be game publisher Bethesda. The company is making an effort to reversion some of its games for VR.
If classics like Skyrim and Fallout prove to be must play VR titles then it could kickstart another wave of virtual realty games.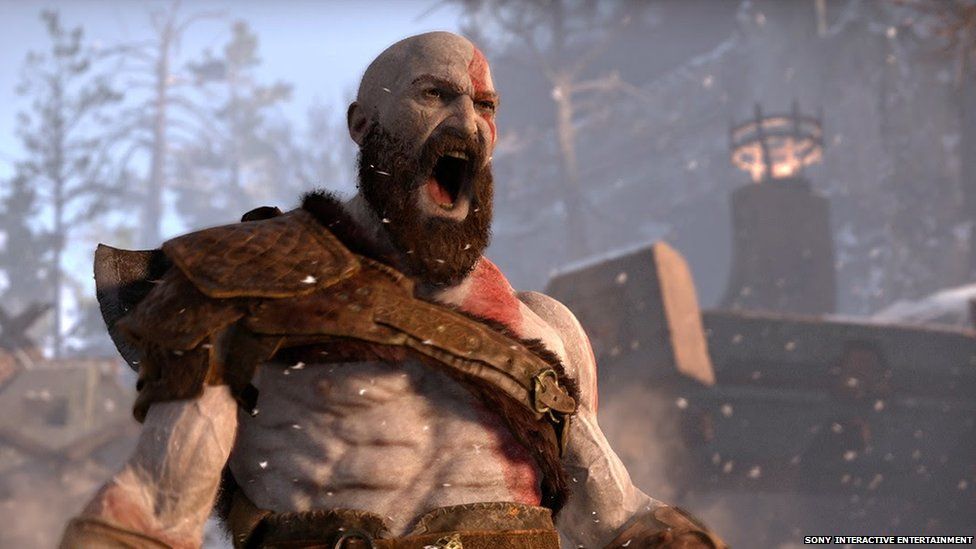 Confident PlayStation
PlayStation had a low-key year with no groundbreaking announcements.
But PS4 owners can get excited about some of the new games that will come to the platform eventually.
Although we knew about them all before E3, the extra bits we saw of God of War, Marvel's Spider-Man and Detroit: Become Human impressed fans.
Many are still disappointed there was no mention of the tense zombie thriller Last of Us: 2.
But perhaps PlayStation can afford a year off - the console is still far ahead in terms of sales and player numbers.
Find us on Instagram at BBCNewsbeat and follow us on Snapchat, search for bbc_newsbeat