Grime MCs and the youth vote: How much did they matter?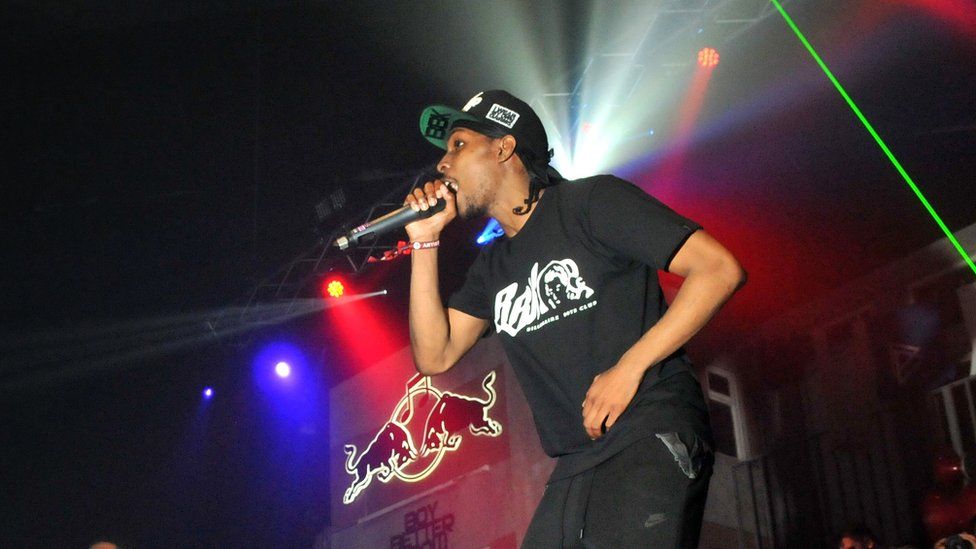 Do we have musicians to thank for the apparent increase in young voter turnout?
Many rappers and grime MCs encouraged their fans to vote - and it might have worked.
We don't have concrete numbers on how many young people actually did vote - we won't for a few days - but the signs suggest that they were out in force.
Here's what rappers and grime artists have to say about the reported upsurge in youth turnout.
"It's refreshing to see music play such a significant role in this election," says rapper Clement Marfo, who encouraged his fans to vote.
"The likes of myself, JME and Big Narstie who have used our platform and voice to speak up and influence and somewhat educate the youth."
Warning: Third party content, may contain ads
He adds: "It's great to see so many young supporters, including my fans, feel so passionate and involved in politics.
"Young voters stood up and changed the narrative."
The #Grime4Corbyn campaign became well known for its high-profile backers such as JME and Stormzy.
Obviously the campaign backed Jeremy Corbyn as a candidate, but they do have a disclaimer on their website which says: "Grime4Corbyn encourages young people to take part in the electoral process by registering to vote. Vote for whoever you want."
It's widely thought that grime artists did galvanise a group of young people to go out and register to vote - and then turn up on polling day, too.
We just don't know how big that group of new voters is yet.
However, the signs point to a higher engagement.
The number of young people registering to vote was higher than usual, and the voter turnout across the board was higher in this general election than the last few.
But a widely-shared stat that voter turnout among 18 to 24-year-olds was 72% isn't verifiable and shouldn't be taken as fact yet.
Rapper Akala, who's been talking about social and political issues for a long time, has said that this is the first time he voted.
He takes some credit for the upsurge of the youth vote but stopped short of calling it a "revolution" when that was put to him on Twitter.
But artists don't want this upsurge in political engagement to go to waste now the election is over.
For them, this swell in involvement in political issues should only just be the start.
Anyway, there's a chance we could be having another election in the next few months.
So with this increase in the youth turnout, some people are asking why it's taken until now to get them engaged.
Here's JME's response:
Find us on Instagram at BBCNewsbeat and follow us on Snapchat, search for bbc_newsbeat