Marika Hackman: I won't make the same album twice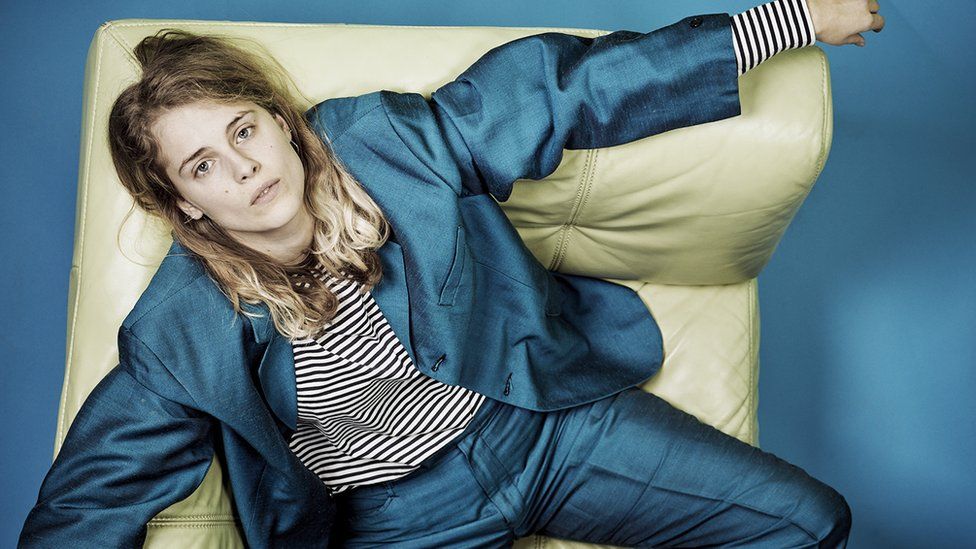 Marika Hackman made her name as a teenage singer-songwriter with a mix of acoustic guitar and often downbeat lyrics.
A string of EPs and 2014's debut album We Slept At Last, gained her fans among critics and fellow musicians, including The 1975's Matty Healy.
But the follow-up, I'm Not Your Man, sees the now 25-year-old moving away from the style which earned her that acclaim.
"I don't want to have the same record twice," she tells Newsbeat.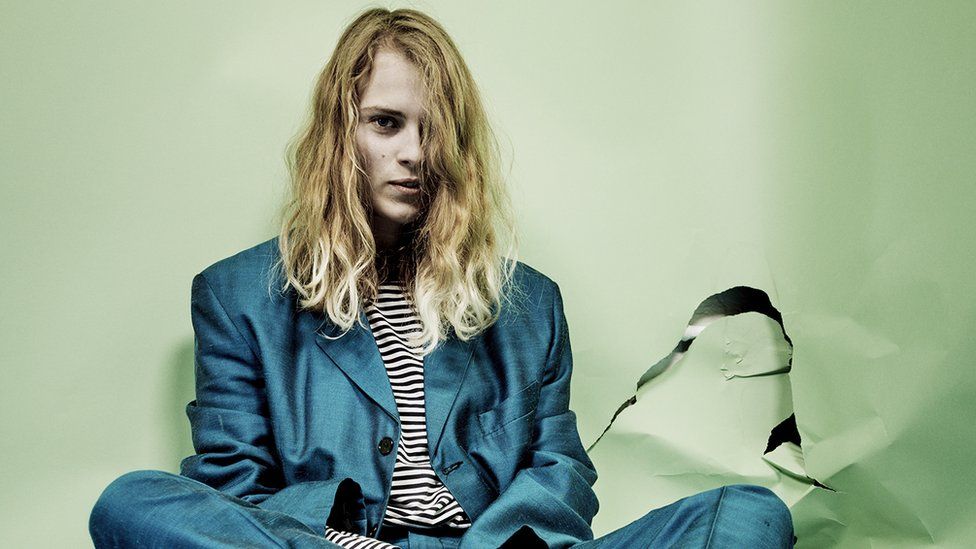 "I've done my time playing on my own - playing sad music.
"I loved it while I was doing it but it's nice to be using my instrument properly, I can see the crowd moving and having fun.
"I don't want to put out music that sounds like what I've done before."
Warning: Third party content, may contain adverts
I'm Not Your Man has been described as "boisterous", "effortlessly catchy" and "blistering pop" with comparisons to Britpop and grunge - which might seem like an intimidating shift from her previous work.
"It felt very natural moving towards the new sound," she explains.
"I didn't sit down and think 'I'm going to write a grunge song'. It just kind of happened.
"I was like 'cool that's what I'm doing now'."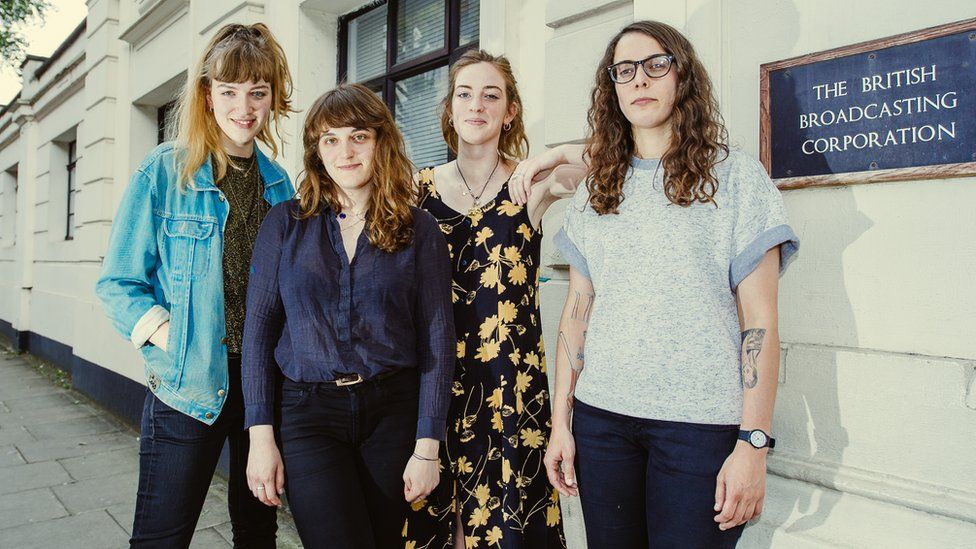 Marika says she was more nervous about enlisting friends, The Big Moon as the backing band than disrupting her established sound.
"I went really red when I asked them, it was like I was asking them to go out with me or something.
"It was daunting but then I got over that within the first 20 minutes of us rehearsing and then it was so much fun.
"The reason I wanted to work with them, bar the fact that they're my friends and I love them lots, is the energy they have with each other.
"I'm often disappointed by myself and life in general but this has all turned out so much better than I could have hoped."
Having made the shift from soloist to band leader, Marika says she's managed to avoid any second album nerves.
"I will be buying every newspaper, reading everything anyone writes about it. I want to hear the feedback.
"It won't affect me in what I do on my next one. Maybe it's just because I'm extremely arrogant - that's what it sounds like right now!
"It's like when people have pre-show rituals where they do all this dumb stuff, otherwise they think they're going to have a really bad show.
"I don't let my head go there because I know it will be okay, well hopefully it will be okay."
Find us on Instagram at BBCNewsbeat and follow us on Snapchat, search for bbc_newsbeat